Costco and Trader Joe's Price Comparison
It's no secret that both Costco and Trader Joe's are known for their value. Costco shoppers relish the deal of buying in bulk (guilty!). And Trader Joe's shoppers are a food cult all their own, obsessing over the unique, addictive yet affordable food finds (very guilty!). But which has better deals in the Costco and Trader Joe's price comparison?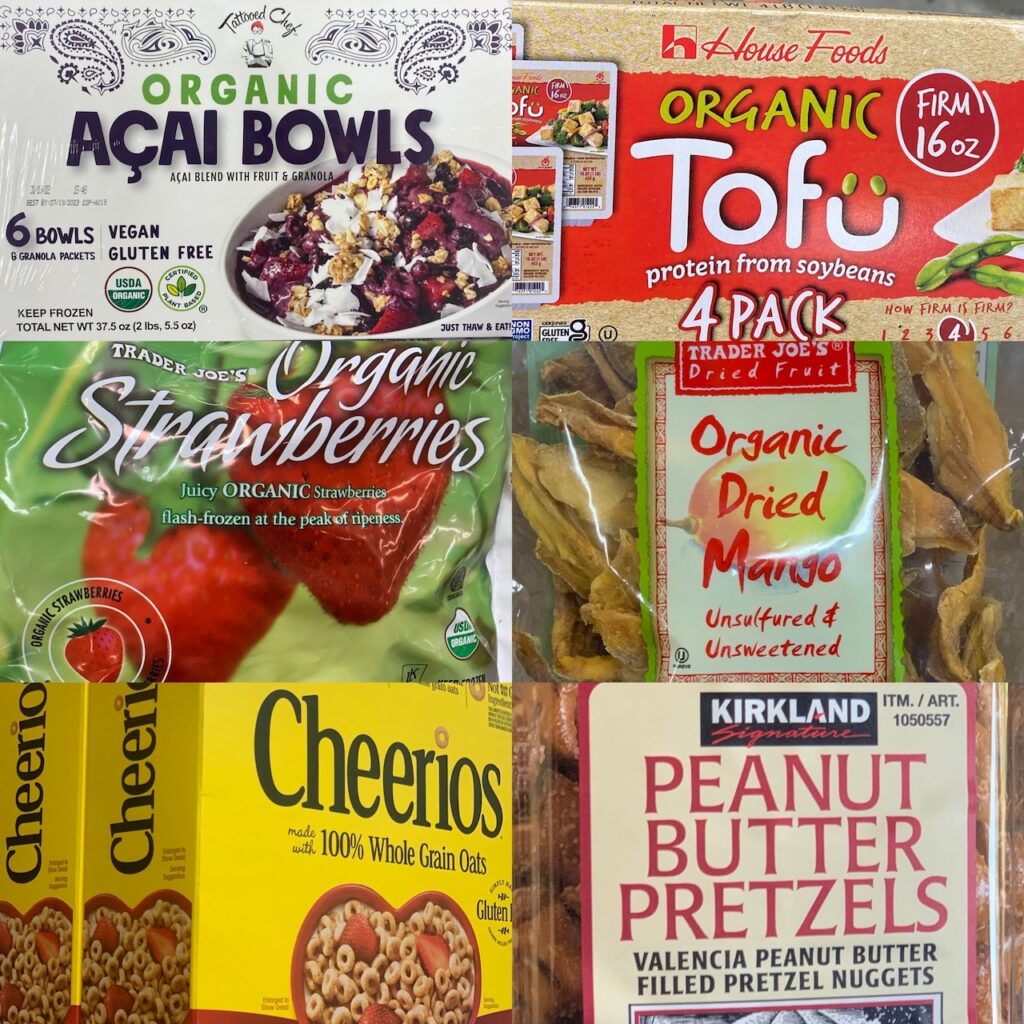 Product Selection for Costco vs. Trader Joe's Prices
I am a new-ish Costco member who just joined in 2021 basically because of the bulk Bitchin' Sauce. And I have found myself on several occasions crunching the numbers in the aisle to determine if I am getting a deal before adding a huge load (that I don't have room for in my cabinets/fridge) to my cart. I can't be the only person doing this, right?!
After comparing dozens of items, I have honed in on 9 key foods that vegans and many omnivores purchase regularly that are virtually indistinguishable in taste and quality. I left out products like oat milk that arguably taste different and have varying nutritional information. Other key vegan staples like raw cashews, unfortunately, are not available in organic or conventional at both stores for a true comparison.
And while the products are not necessarily the exact same for obvious reasons (we don't know for sure who makes Trader Joe's products), I consider the two items comparable in quality and taste (details outlined below).
To some, a few cents here and there are negligible. But for the budget-conscious, space-conscious, and super busy people, knowing the truth may free you of time spent chasing a deal.
So does it pay to buy in bulk? Turns out…only sometimes.
Here is my Costco and Trader Joe's price comparison.
Conventional Bananas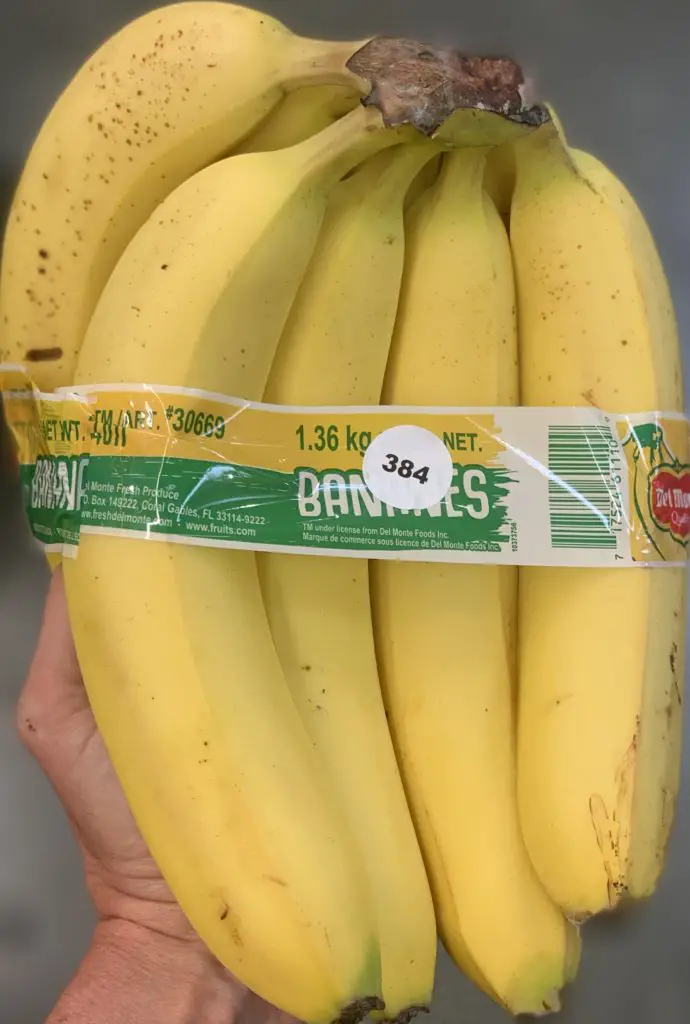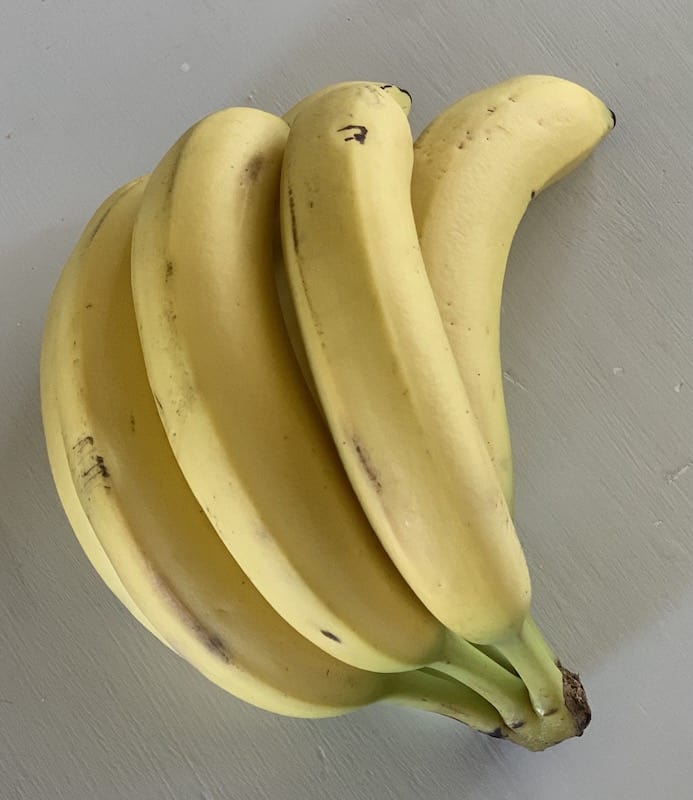 Bananas are an entire food group in my household; my daughter's morning ritual is to eat a banana at 6:40 am when she is finally allowed out of her bedroom (we have some early risers!). So I always have to keep the fruit bowl stocked to stay in good standing with her;).
Hence, I do find value in saving a few cents here and there, at least where bananas are concerned. The verdict?
WINNER– Trader Joe's: $0.19 each, regardless of size/weight*
Costco: $1.59 for 3 pounds. Most bunches contain 7-8 bananas ($.20-$.23 each). If you find a bunch with 9 bananas, you would pay less per banana as Trader Joe's.
* SIZE NOTE: Here in Northern California, Costco bananas are smaller on average than bananas at Trader Joe's in my experience.
Peanut Butter-filled Pretzels at Costco and Trader Joe's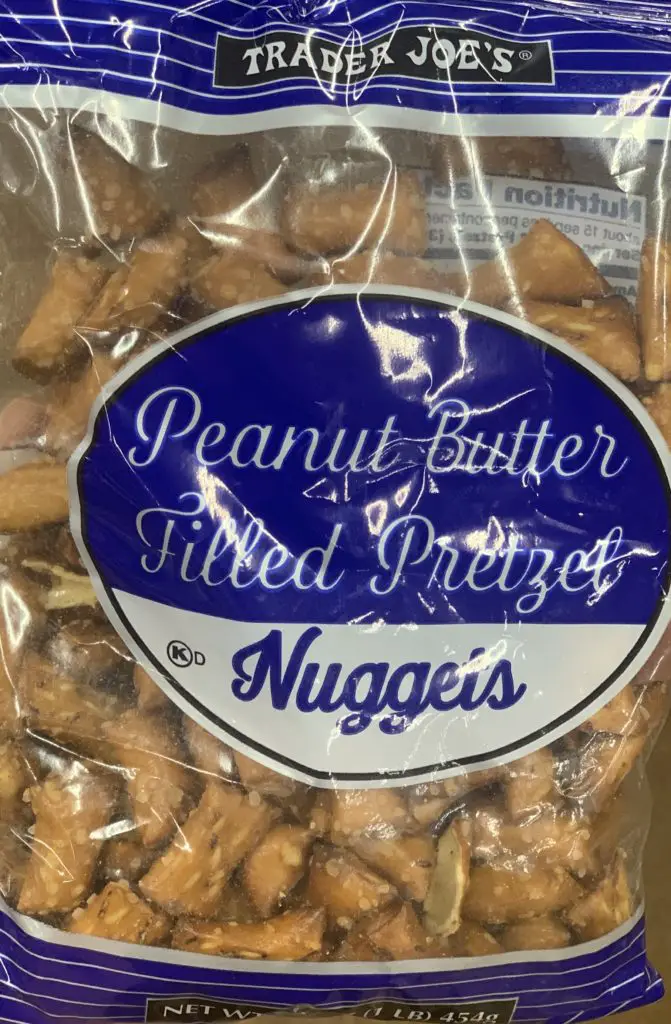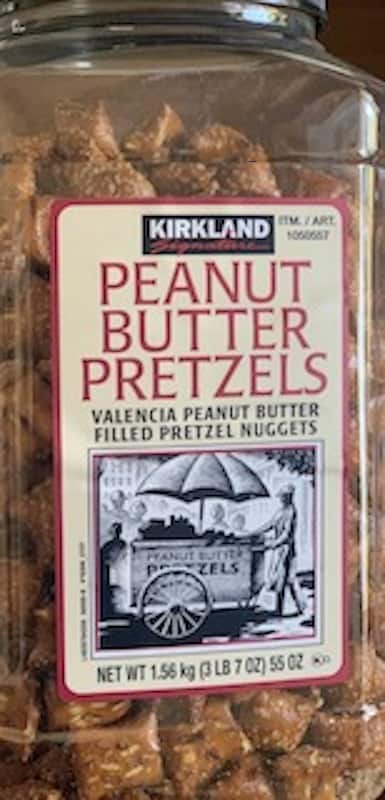 Peanut butter pretzels are another food group in our family. They are eaten daily among kids and adults alike. And while some brands are inferior (in our opinion) for having a lower peanut butter to pretzel ratio, Costco's Kirkland and Trader Joe's brands happen to be our two favorites for taste. While Costco uses the more rare Valencia peanuts, it is not a noticeable taste different when covered in salty pretzel.
Winner– Trader Joe's: 1 pound bag goes for $2.49
Costco: 3 pound bag for $10.49, or $4.97 per pound
Organic Dried Mangos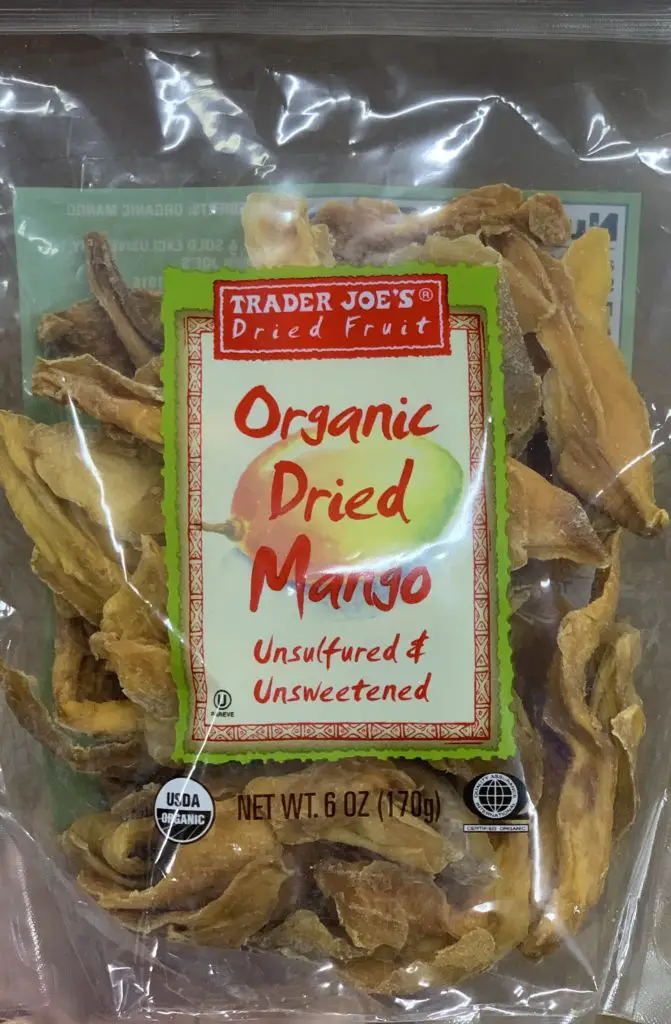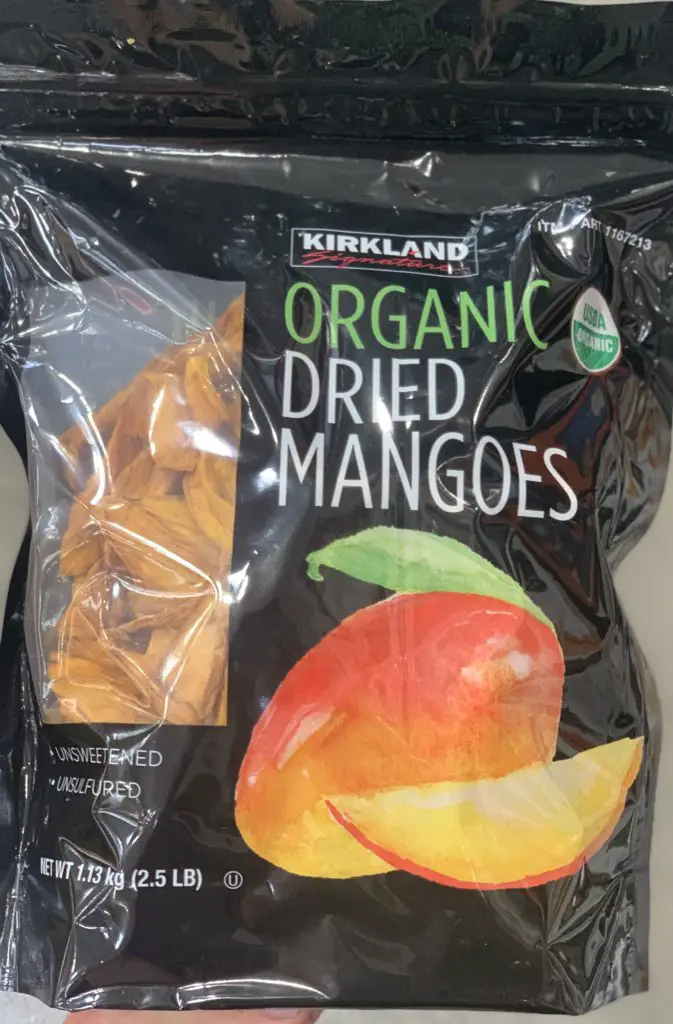 I've never met a kid who didn't like dried mangos! In fact, they are a perfect snack to serve to our non-vegan friends when they visit. So how do Trader Joe's vs. Kirkland prices compare?
WINNER– Costco: $18.99 for 40 ounces ($0.47 per ounce)
Trader Joe's: $4.99 for 6 ounces ($0.83 per ounce)
I compared other dried fruits too, like cranberries. Turns out dried fruit is a category where it saves big to buy in bulk at Costco!
Joe's O's/Cheerios at Trader Joe's and Costco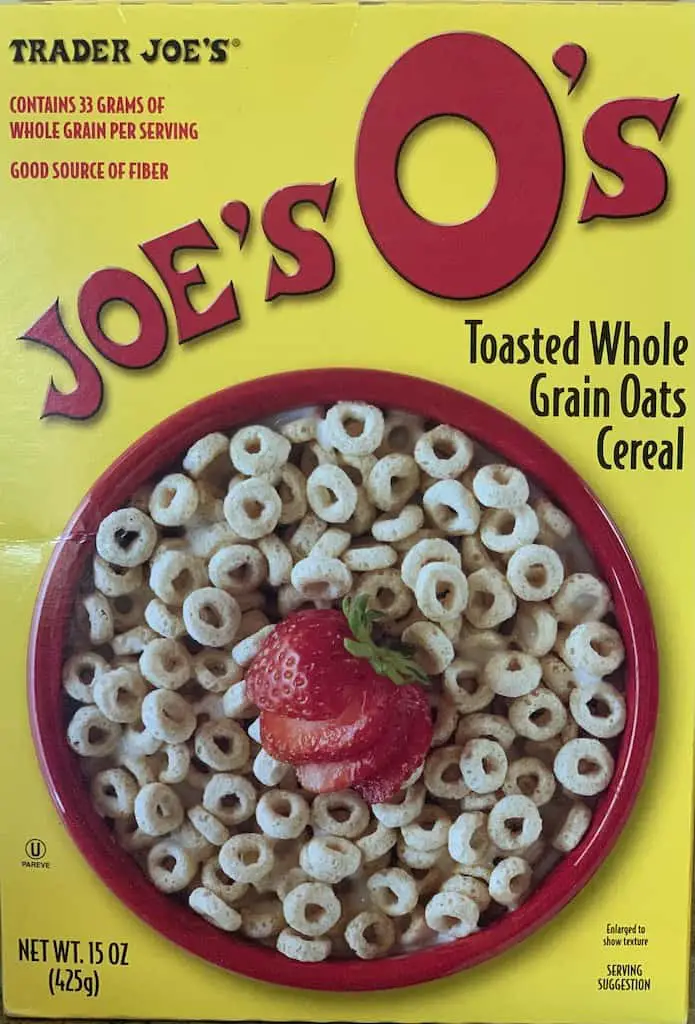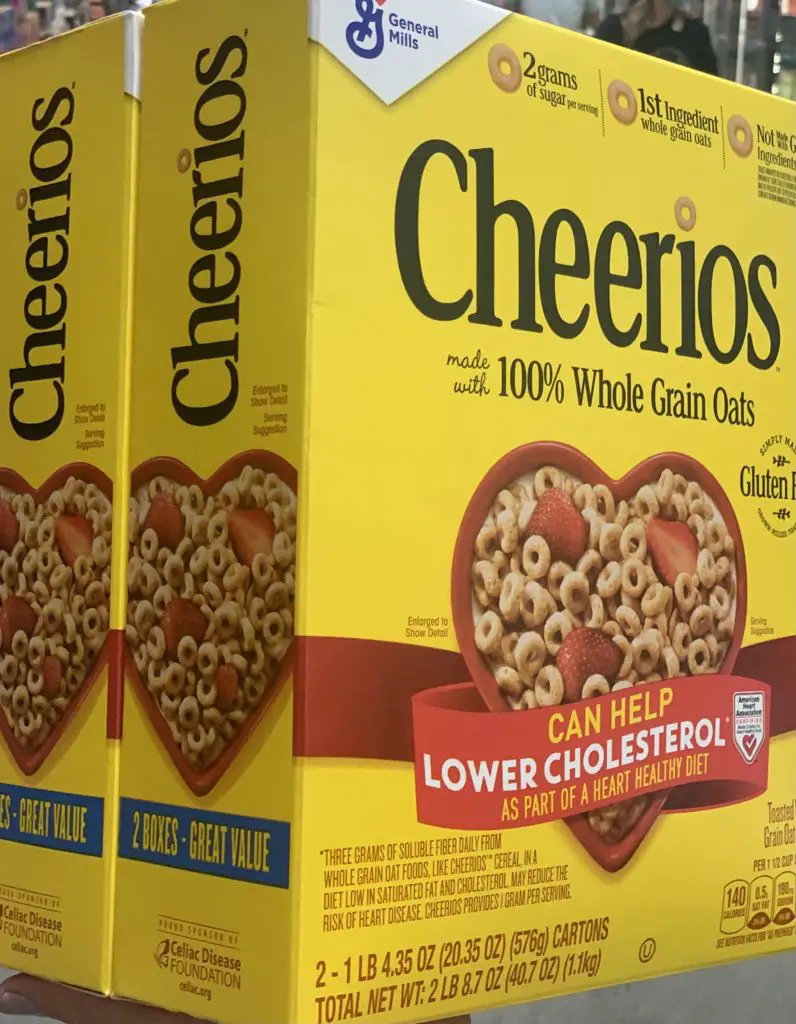 We'll never know if Cheerios makes Trader Joe's O's private label, but they certainly taste similar.
The variances in vitamins and minerals are worth noting. For example, Cheerios adds vitamins A, B, C & D, plus more calcium and magnesium. Trader Joe's adds less nutrients but offers slightly more zinc and niacin. So if you are looking to get added vitamins and minerals from cereal, this is important to understand: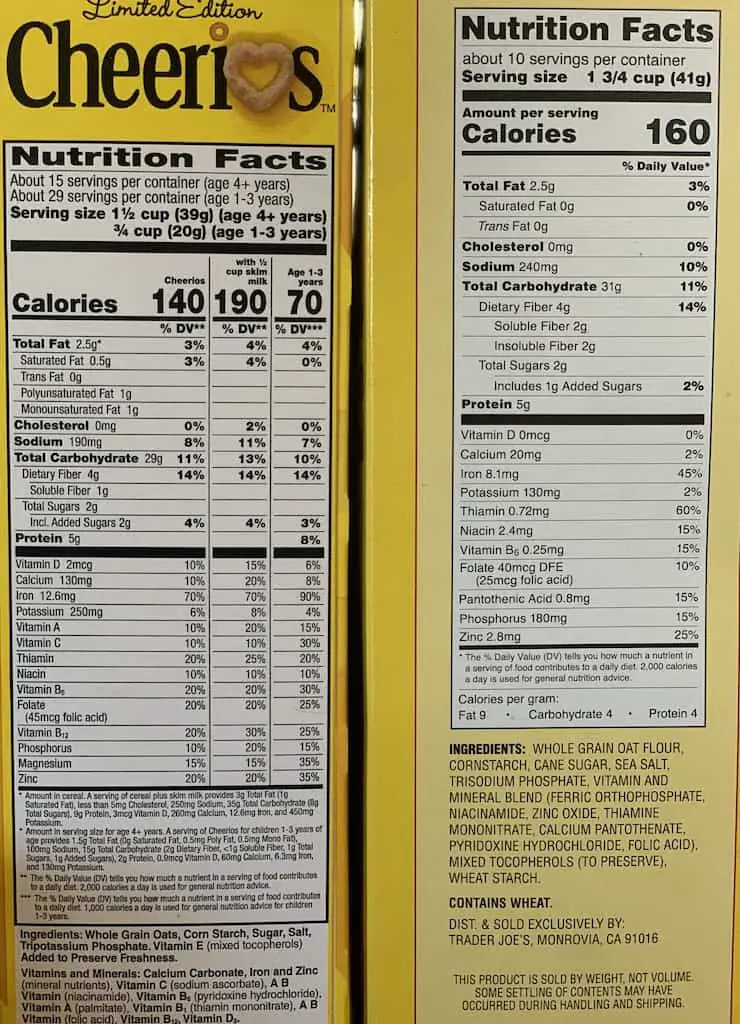 WINNER– Trader Joe's: 15 oz. boxes for $1.99 ($0.13 per ounce)
Costco: two packs of 20.35 oz per box for $5.89 ($0.14 per ounce)
While this one is SO CLOSE, it is also a great example of how it doesn't always save $ to buy in bulk.
Organic Firm Tofu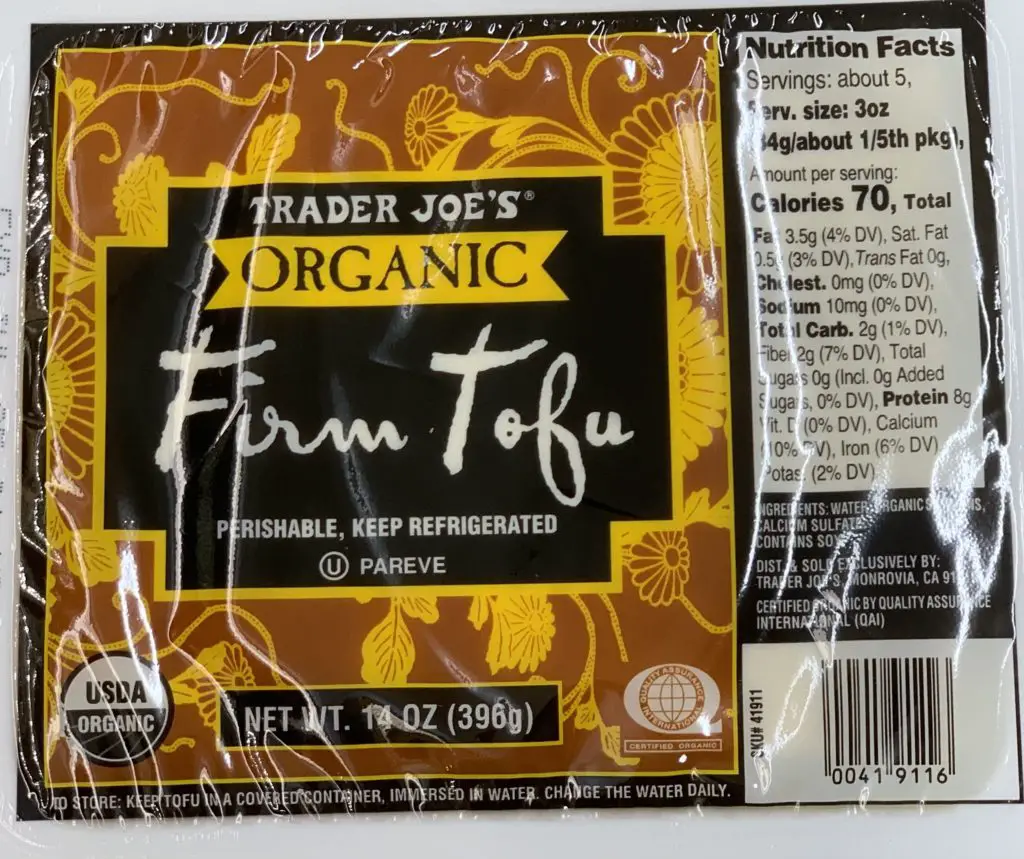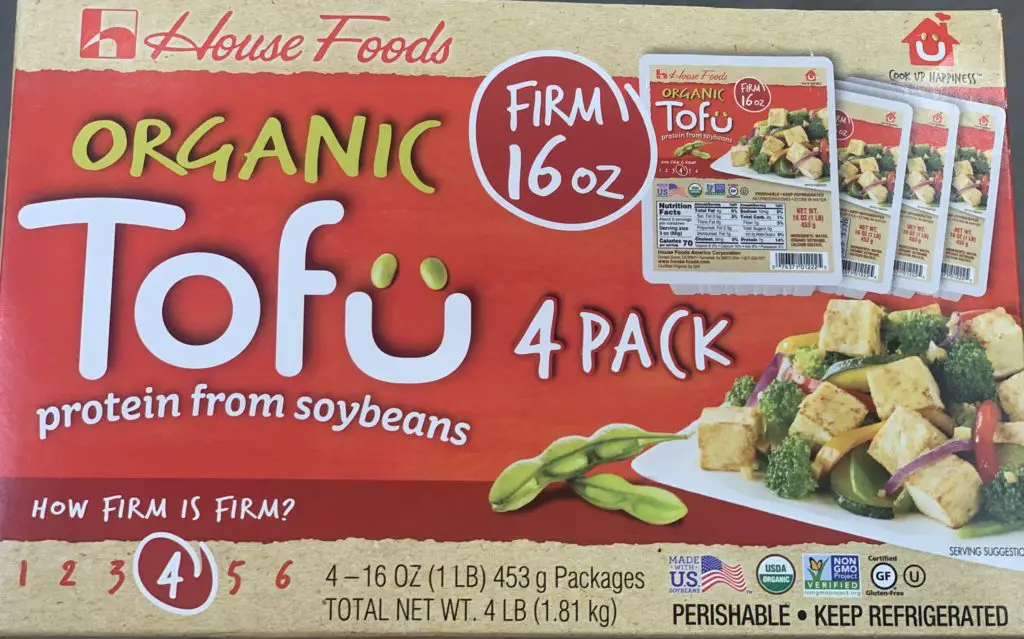 Organic, firm raw tofu is a staple for healthy plant-based protein because of its versatility. In our house we currently prefer air frying tofu with a little salt:)! All grocery stores carry firm tofu these days. So how do Trader Joe's vs. Costco tofu prices compare?
WINNER– Costco: 4-pack of 16 ounces for $6.39 ($0.10 per ounce)
Trader Joe's: 14 ounce for $1.99 ($0.14 per ounce)
Organic Frozen Strawberries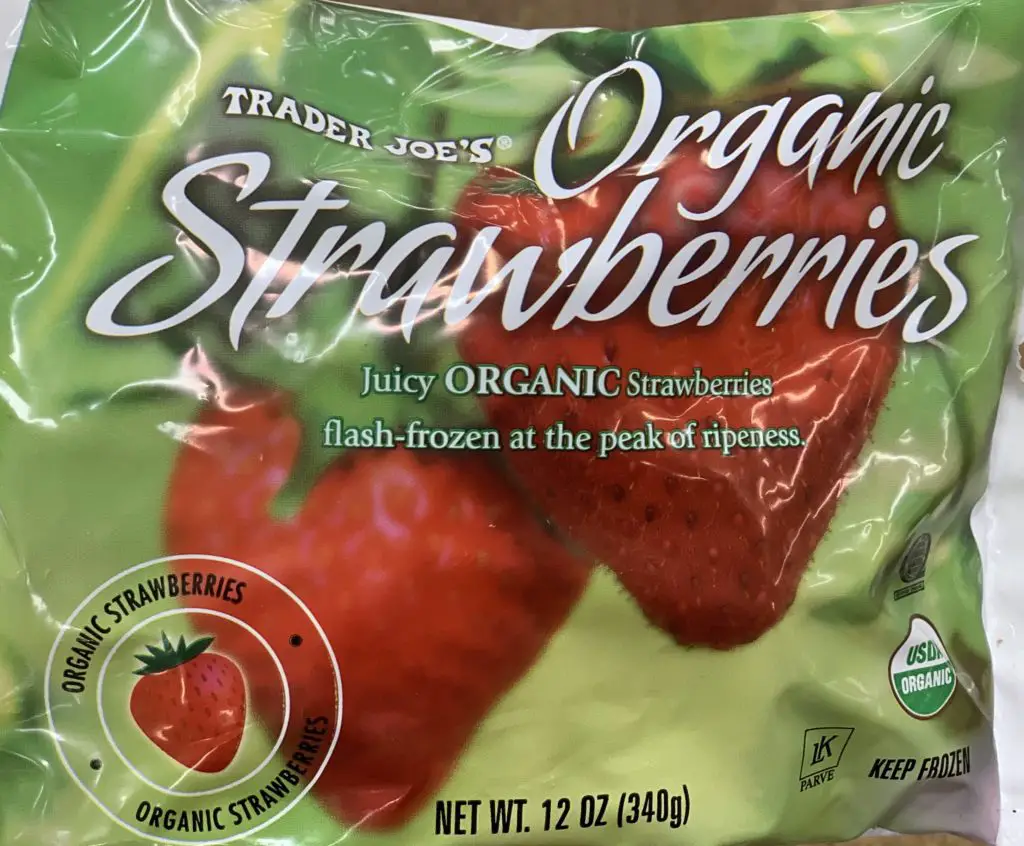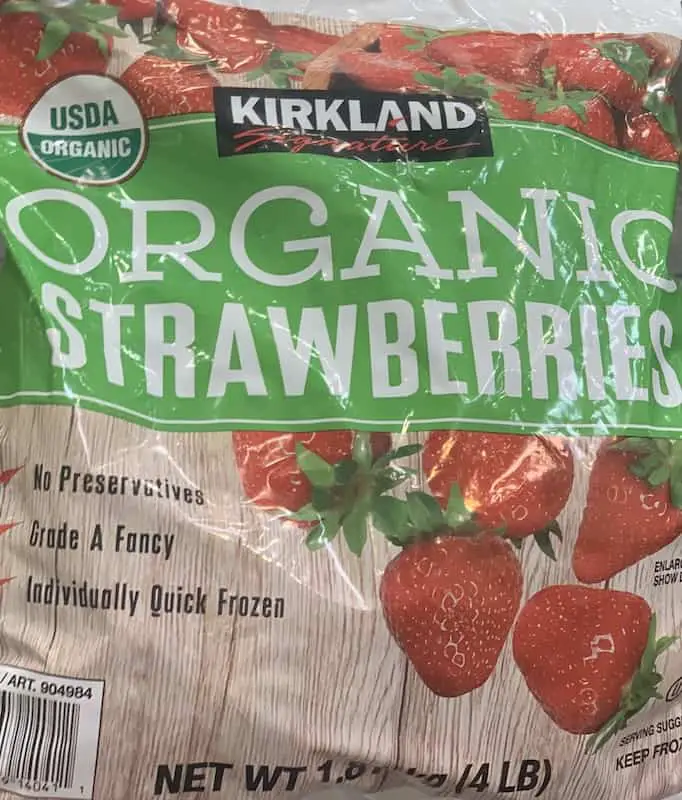 Frozen berries are key to any good smoothie, so we took a look at organic frozen strawberries ton see how compared price-wise. So how do Trader Joe's vs. Kirkland prices compare?
WINNER! Costco: 4 pound bag of organic strawberries for $10.99 ($0.17 per ounce)
Trader Joe's: 12 oz bag for $2.69 ($0.22 per ounce)
Organic Spring Mixed Greens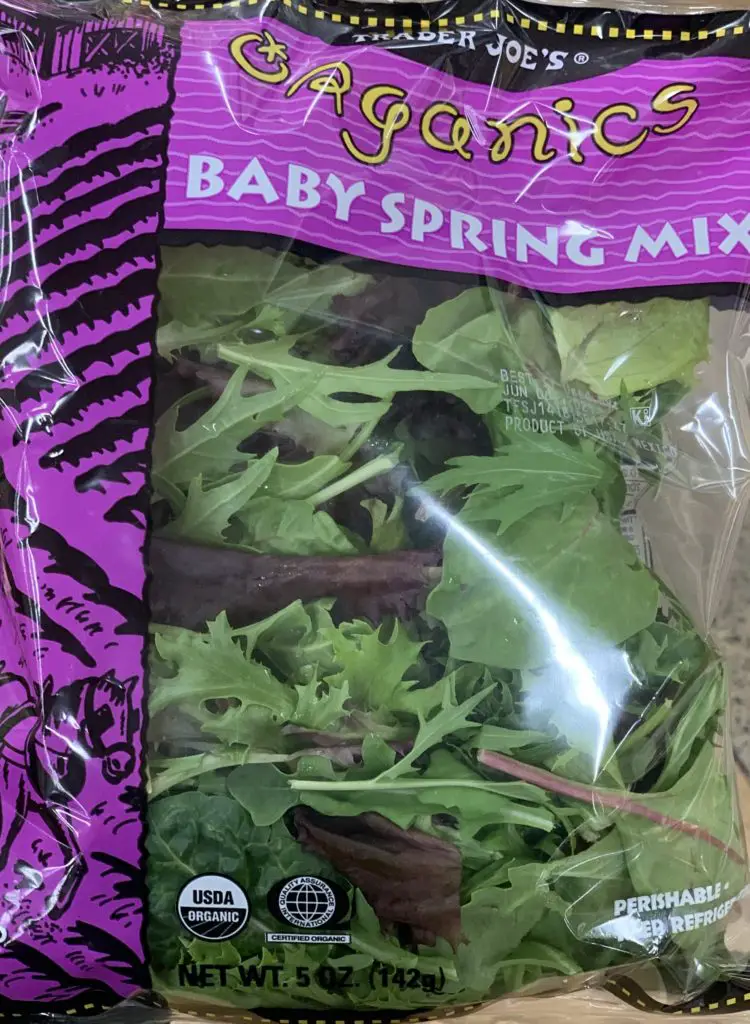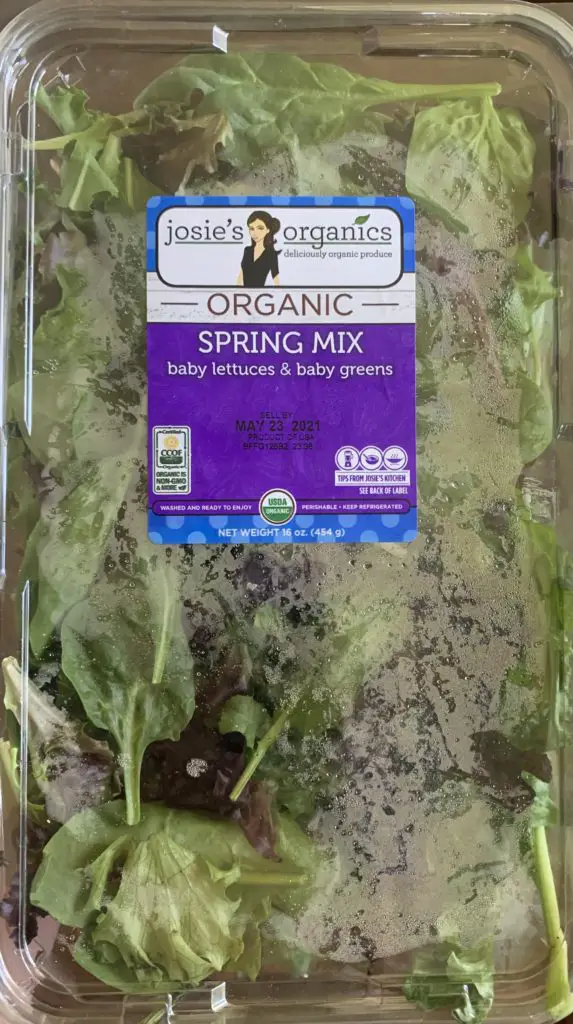 Organic mixed greens are also easy to find these days. While the bulk boxed greens have popped up in most grocery stores, Trader Joe's still sells the smaller bags. So how do Trader Joe's vs. Costco prices compare?
Winner- Costco: 1 pound box for $3.49, or $.22 per ounce.
Trader Joe's: 5 ounce bags for $2.49, or about $.50 per ounce.
I checked other lettuces like the Costco Power Greens and Trader Joe's Power to the Green and they had a similar value comparison. So in the case of fresh greens, it definitely saves to buy in bulk if you can eat it all in time!
Pistachios in Shell at Trader Joe's and Costco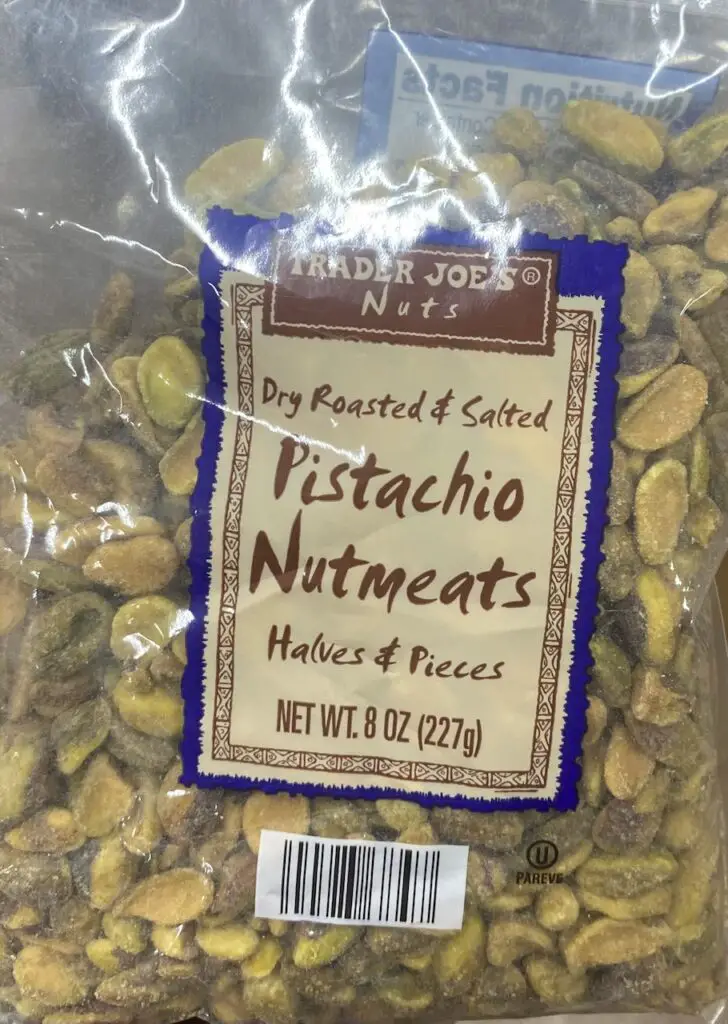 Pistachios are loved by herbivores and omnivores alike. The shells are part of the fun! And…they do slow you down from eating too many (quickly at least;). So how do they compare when it comes to price?
WINNER– Costco: $15.49 for 1.5 pounds ($0.65 per ounce)
Trader Joe's: $5.99 for 8 ounces ($0.75 per ounce)
Acai Bowls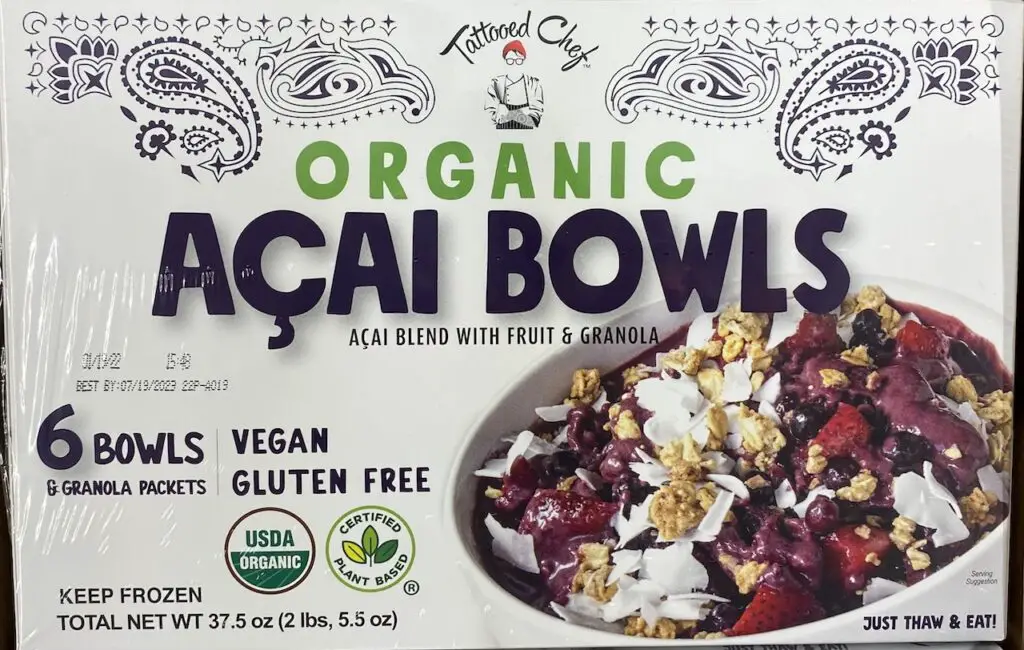 These healthy fruit-based bowls make a delicious breakfast, snack, or dessert. And while the serving sizes vary quite a bit, which is the better value?
WINNER– Costco: $12.89 for six 6.25 ounce bowls ($0.34 per ounce)
Trader Joe's: $3.99 for 10 ounces ($0.40 per ounce)
So as you can see, there is not a clear winner in this Costco and Trader Joe's price list. While Costco wins in more categories, Trader Joe's proves that it doesn't always save to buy in bulk!
I hope this value comparison will help you save time and money in the future. I would love to hear if you agree in your shopping experiences…comment below to share!
Trader Joe's & Costco lovers may also enjoy:
Happy grocery shopping!
Cheers!
Jenn
Pin Costco and Trader Joe's Price Comparison for later: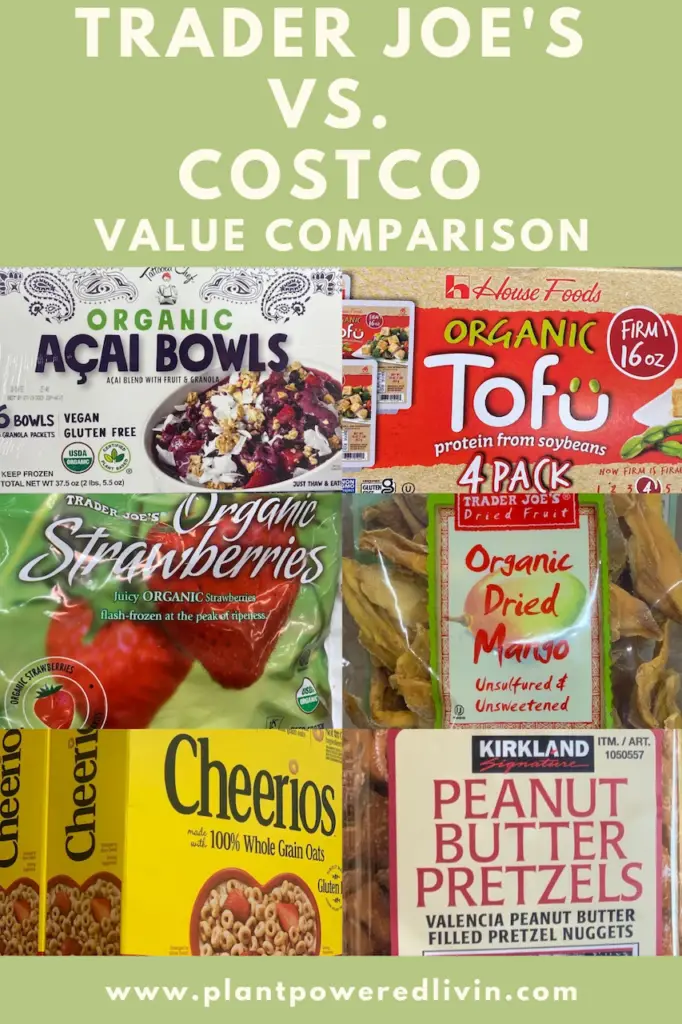 ---
---