Hi! Welcome to Plant-Powered Livin'!
I'm Jenn, a plant-based foodie, passionate home cook, obsessive vegan grocery shopper, and adventurous diner. I aim to make eating plants easier with delicious yet simple recipes, vegan product reviews, kid-friendly ideas, and restaurant recommendations for the Bay Area and beyond.
If you are looking for:
Then you've come to the right place!
And if this sounds like the type of content you would love to receive, please subscribe to my email list to receive easy ideas to eat more plants to your inbox every week!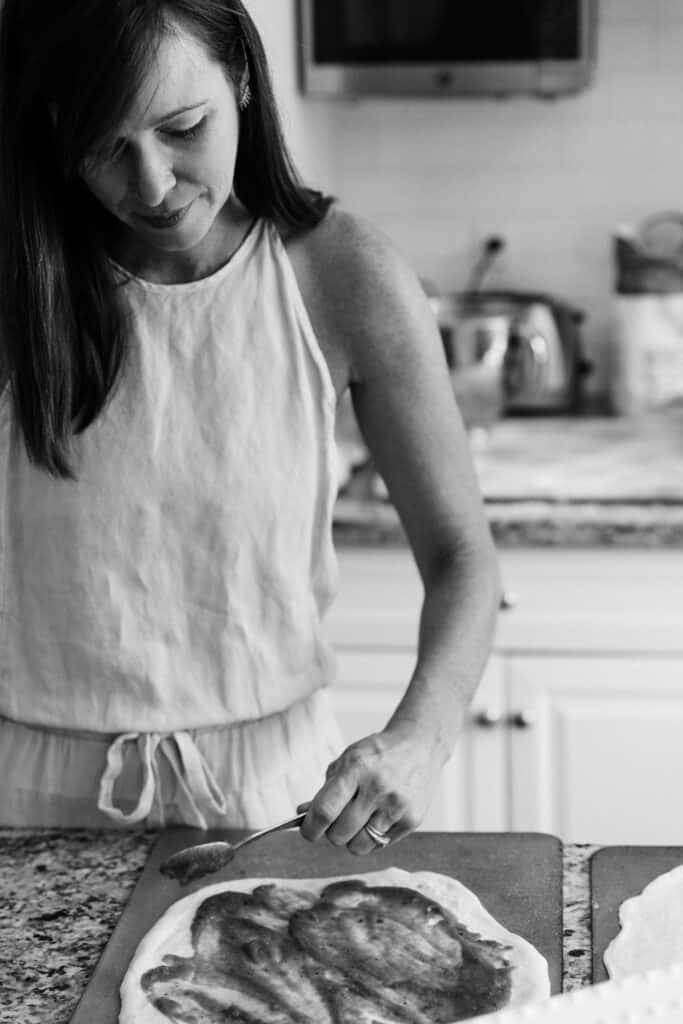 Easy Vegan Recipes
Inspired by my mom's fabulous home cooking and entertaining growing up, I have always enjoyed time in the kitchen. When we transitioned to a plant-based household, I was on a mission to ensure that my family continued to enjoy delicious (and mostly healthy) food without feeling like we were missing out. 
I love to veganize recipes, recreate some of my childhood favorites, whip up quick semi-homemade dishes, and impress my guests with "can you believe this is vegan?!" food.
And while I may spend hours experimenting in the kitchen to create these recipes, my goal is to create straightforward, easy recipes for busy folks (like me) so that you don't have to!
Because like many households, most nights there simply isn't enough time to slave away at dinner, with all the kids' activities…that is why I focus on recipes that are simple and straightforward to make, often using just one dish or saving time with hacks like using the air fryer.
My easy vegan recipes include appetizers, soups, salads, sauces, dressings, cheese, main courses, veggie sides, desserts, breakfast/brunch, and oil-free recipes.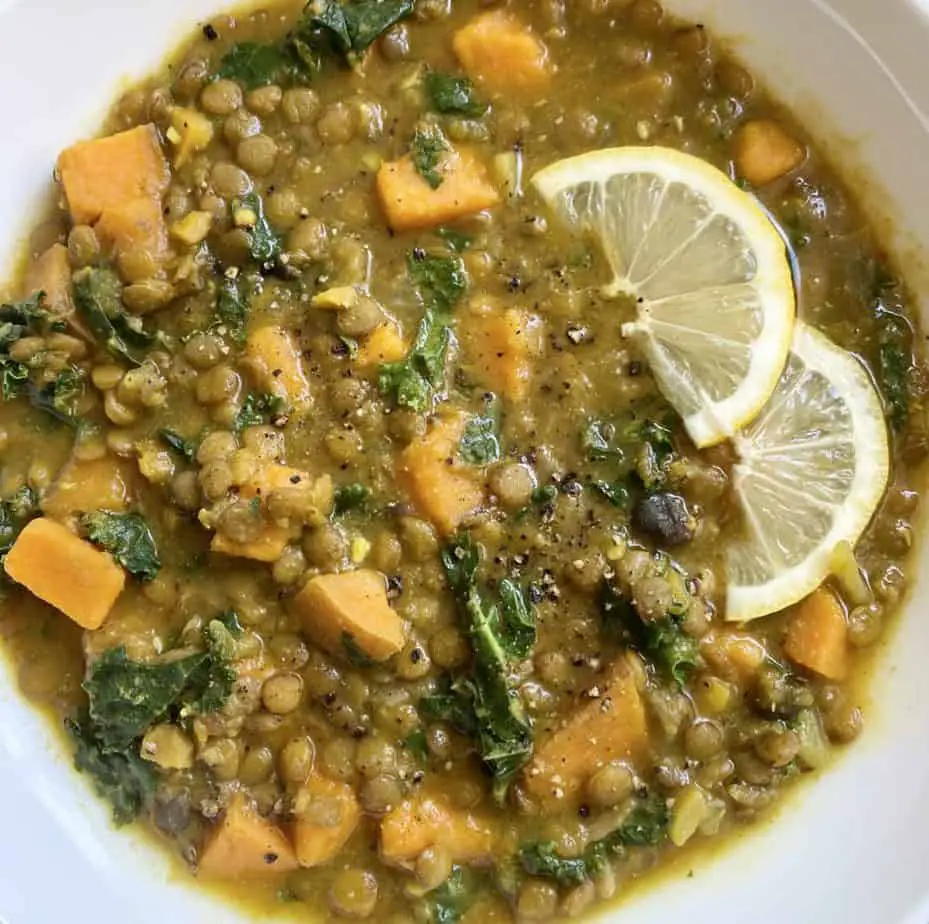 Vegan Product Reviews & Assortments
These days the plant-based market is exploding, with endless new products to try! With 4 very hungry taste-testers at home, we LOVE to try new vegan items. And especially when our four unique palates agree, I know we have a winner.
As a self-proclaimed Trader Joe's junkie, I visit TJ's weekly and never miss a new vegan item. My uber popular Best Trader Joe's Vegan Food list has been running for over three years, and I keep it updated with the most remarkably tasty and uniquely Trader Joe's vegan items. In addition, I create more focused Trader Joe's vegan lists and recipe ideas: from appetizers, salads, and quick meal ideas to vegan snacks, the dairy-free assortment, and best vegan frozen meals, Plant-Powered Livin' is your go-to for all things vegan Trader Joe's.
But that's not all, Plant-Powered Livin' offers tried-and-true product reviews and recommendations from a variety of retailers and brands…like the best vegan cheeses on the market, high-protein snacks to buy, and Costco vegan food worth bulk buying. And don't forget the wine😉!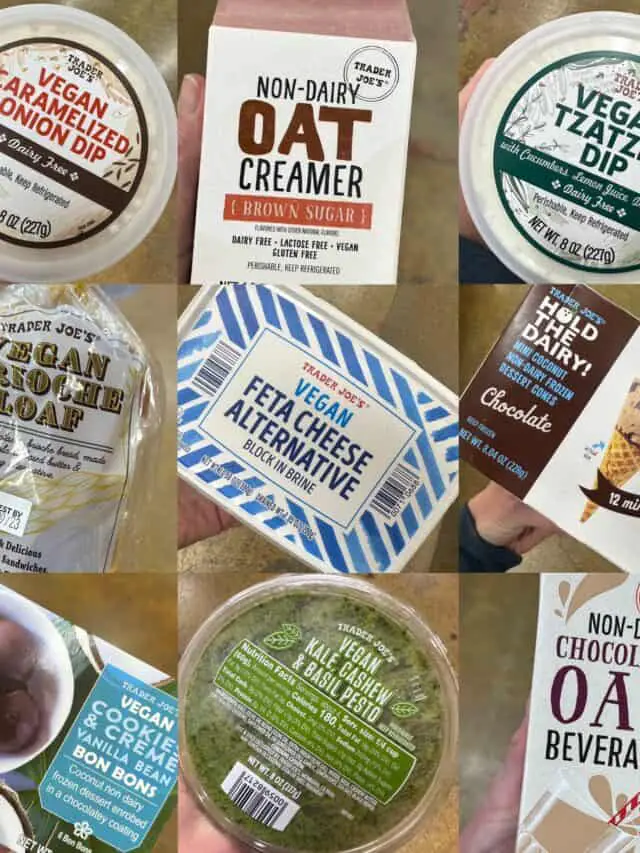 Vegan Dining Out Made Easier
My goal is to make eating plants easier…not just at home, but when dining out, too. And while it's fairly easy to find the local vegan restaurant (if there is one), I find it much more challenging to eat out when dining with omnivores. That is why Plant-Powered Livin' focuses primarily on restaurants that are sure to impress vegans, vegan dabblers, and omnivores alike!
Married to a fellow foodie, my flexitarian husband and I are on a constant hunt to discover the most delicious and unique food around. We follow all the latest restaurant happenings on sites like Eater and local news outlets, and then proceed to scour those menus for vegan dishes. Date nights are often spent checking out new restaurants, unique dives, and an overall eclectic mix of cuisines.
Our food-obsessed mindset follows us on our traveling adventures, too. Wherever we go, we undoubtedly spend more time researching restaurants than planning our sightseeing. 
Here at Plant-Powered Livin', you will find carefully curated lists of restaurant recommendations (and specific must-try dishes!) around the Bay Area, plus other destinations around the world where we have spent a significant amount of time eating (and researching eating:))!.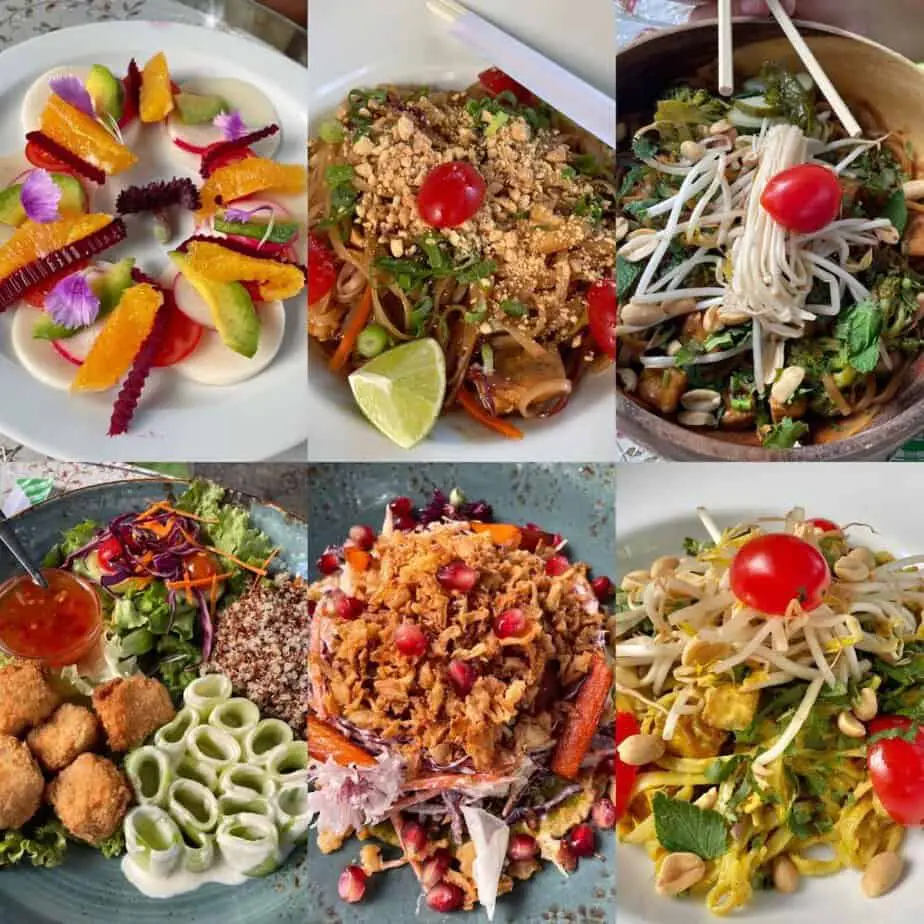 It was an honor to receive the Lux Life Magazine's Food & Beverage Award in 2023 for Best Plant-Based Blogger in the U.S.🙏🏼!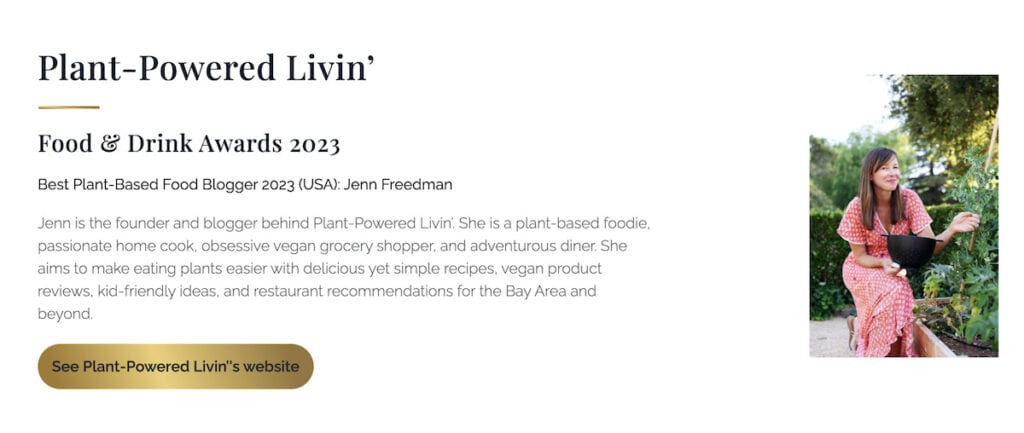 More about Me
I am a mom, wife, blogger, freelance writer, passionate home cook, and wanderluster living in the Bay Area of Northern California. I was pescatarian for over twenty years before transitioning to an imperfect vegan lifestyle in the summer of 2017, and I have never felt healthier and more genuinely myself than I do today.
With a business degree from Tulane University, I spent the first fourteen years of my career in Marketing at Old Navy. After having my second child, I pivoted to freelance writing to allow for more flexibility.
After contributing to a handful of food, health, and wellness blogs over the past decade, I was finally ready to start my own! A true labor of love, this blog launched in January 2020.
In my free time, I can be found driving my kids to their endless activities, hiking with my beloved mutt, taking a circuit training class, checking out some live music, or planning our next exotic travel (and eating) adventure.
Everybody is on their own path, at their own pace, and I am honored that our paths are crossing. My hope is to inspire and motivate my visitors to explore the plant-based world, one bite at a time. 
I always welcome your ideas and feedback! Feel free to contact me.
Finally, I offer 1:1 coaching for folks who are aiming to eat more plant-based meals and looking for some support to make it less daunting (and more fun!).
For more about me, you can listen to my 2021 podcast interview on Lamorinda Living.
Cheers!
– Jenn