High Protein Vegan Snacks to Buy (Beyond Bars)
Looking for quick and healthy vegan snacks to grab mid-afternoon or to include in your kiddo's fourth snack of the day? Hoping a handful or two can satisfy you until dinnertime? Check out these high protein vegan snacks to buy!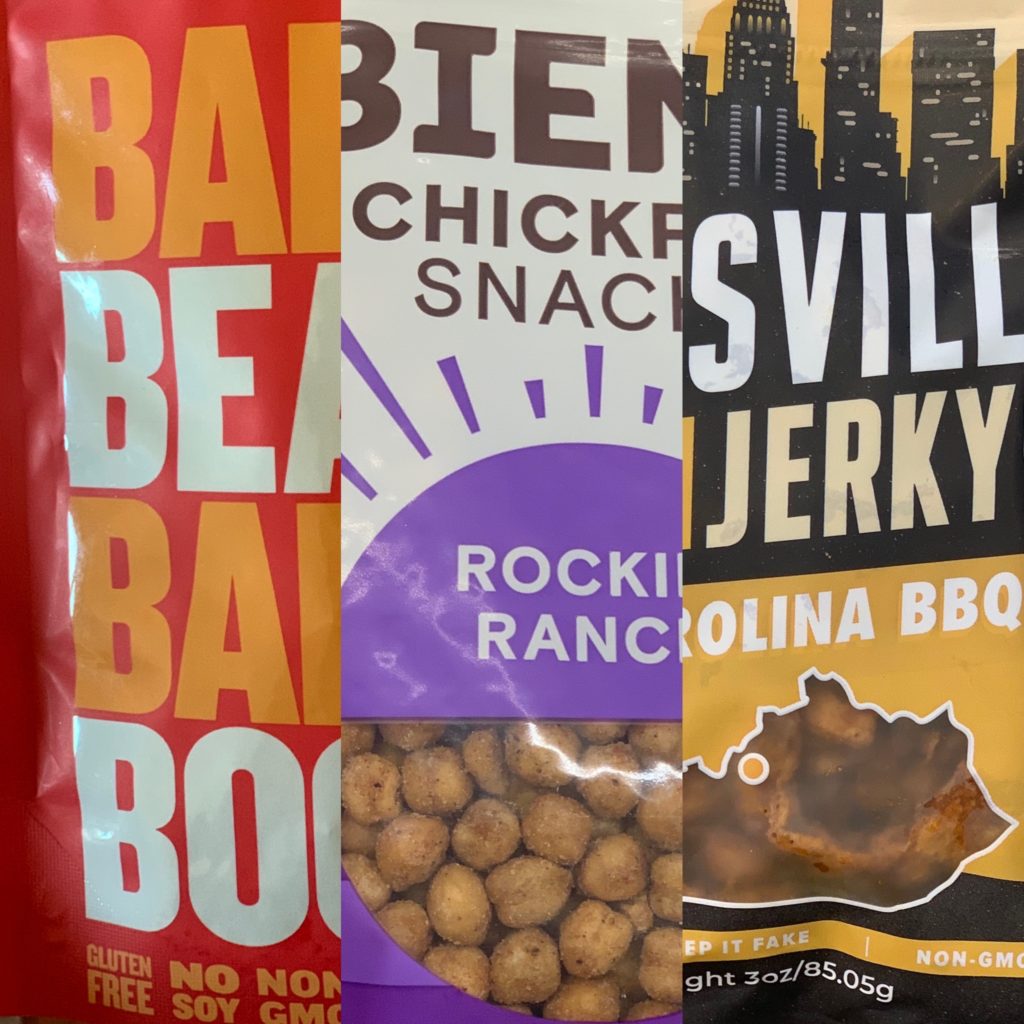 These quick vegan protein snacks are also easy to stash in your car for on-the-go pinches or in your backpack for outdoor excursions. My kiddos love these items too (besides the spicy ones), and can be found snacking on them alongside fresh fruit multiple times each day.
What plant-based snacks are high in protein?
In general, high protein plant-based tend to come from nuts, seeds, and legumes. For example, roasted chickpeas, roasted pumpkin seeds, and soy-based jerky (soy is from edamame, which is a legume).
However, some high protein vegan foods are made with grains. For example, seitan is quite high in protein, and it is made from wheat gluten.
What quick snacks are high in protein and vegan?
Quick high protein snacks are generally ones you can eat in a handful or two, without having to drink an entire shake!
While energy bars are also a popular and easy choice, I personally find them too sweet to crave regularly. So, I tend to find these high protein savory vegan snacks more appetizing.
The healthiest high protein vegan snacks are made with whole foods, like nuts, seeds and legumes. For example, roasted broad beans or chickpeas. As opposed to high protein snacks like jerky that use more processed ingredients.
High Protein Low Carb Snacks
Seeds, nuts, and most jerkys tend to be the best high protein low carb snacks. Legumes are more balanced between protein and carbs.
Disclosure: I only recommend products I use myself and all opinions expressed here are my own. This post contains affiliate links, which means that if you make a purchase, I may earn a small commission at no additional cost to you. As an Amazon Associate I earn from qualifying purchases.
High Protein Vegan Snacks to Buy
Roasted Chickpeas (6g protein)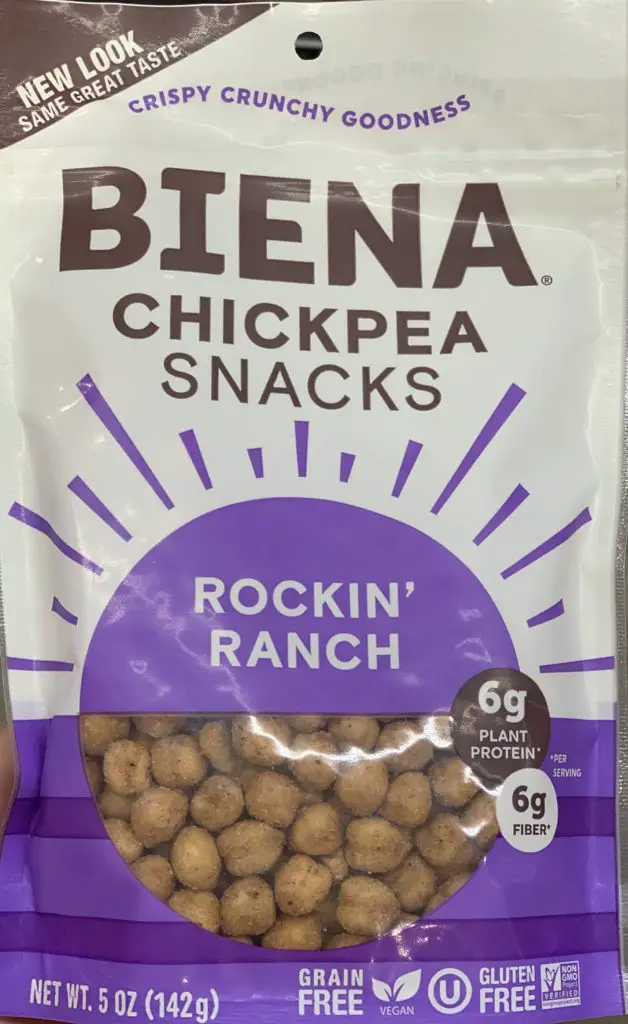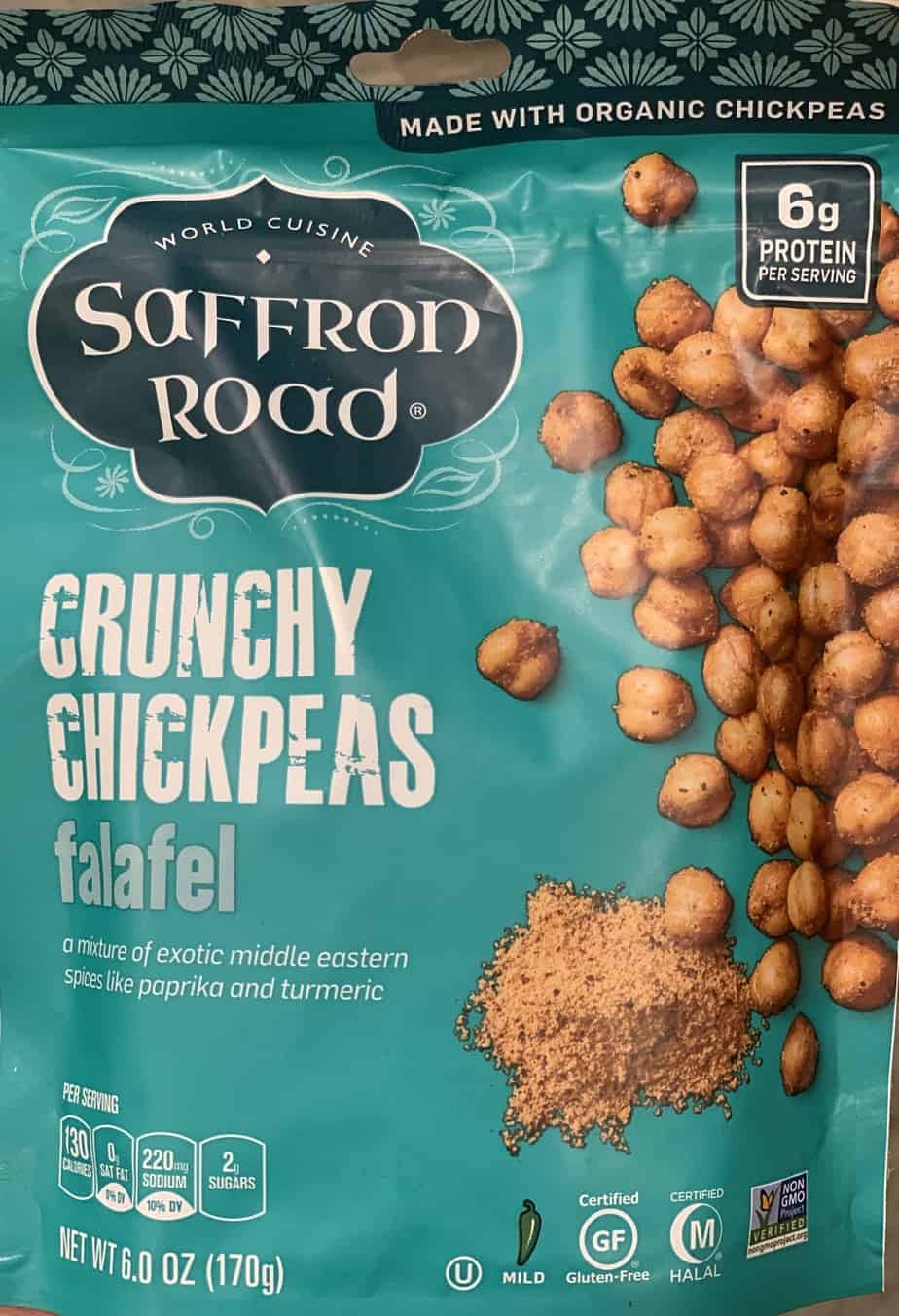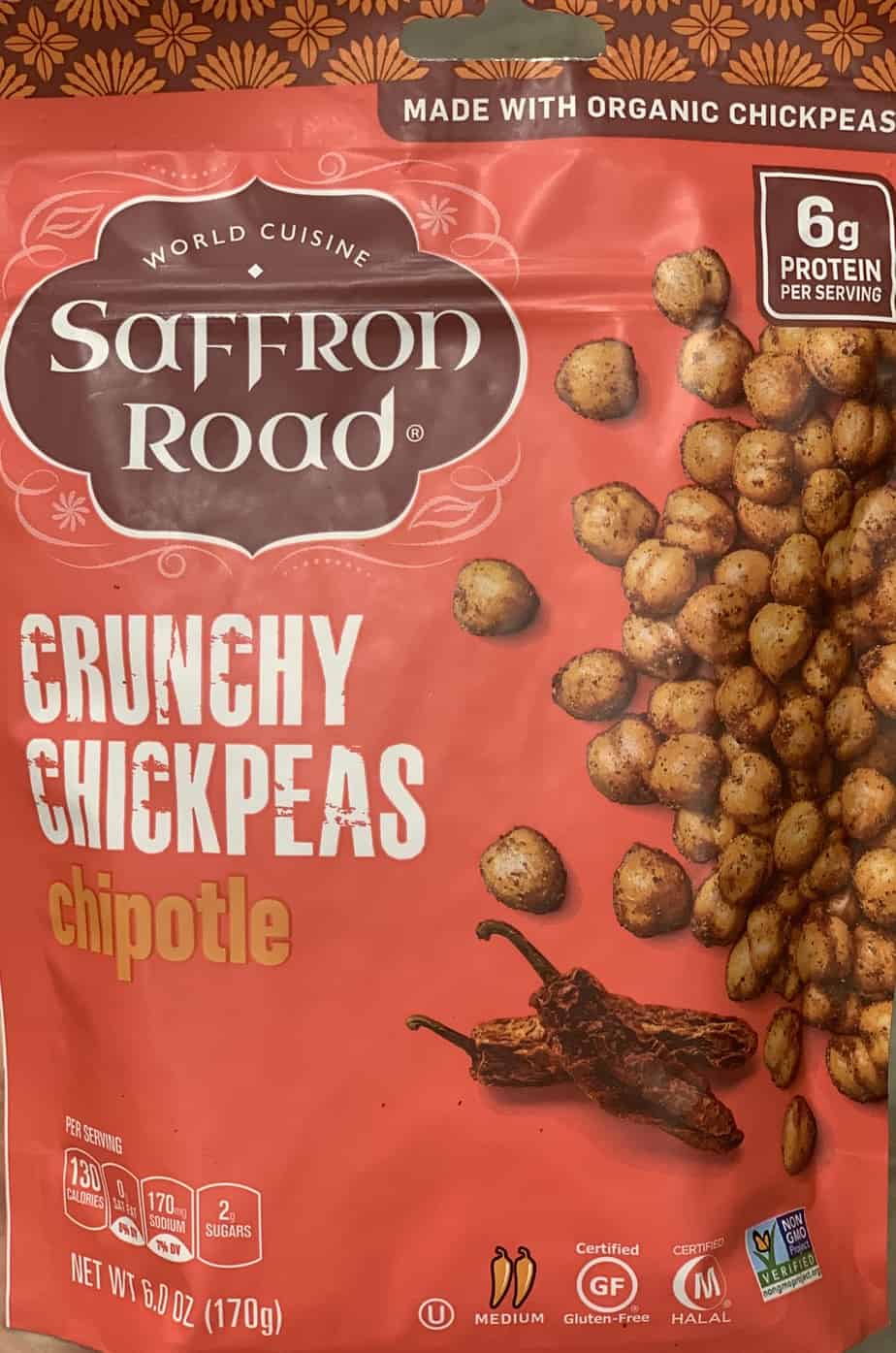 Roasted chickpeas are solid high protein store bought vegan snacks for adults and kids alike! With 6 grams of protein plus 6 grams of fiber, a couple handfuls will keep you satisfied for hours. They also make a perfect crunchy salad topper to boot!
There are dozens of choices on the market…these three flavors are LOADED with flavor! My kids cannot get enough of the Biena ranch: shockingly dairy free! Biena has other adventurous flavors too, like Everything, Habanero, and Buffalo! And Saffron Road offers so many unique flavors like Chipotle, Falafel, and Korean BBQ. I generally find a wider selection online than in the grocery store.
Vegan Jerky (10-15g protein)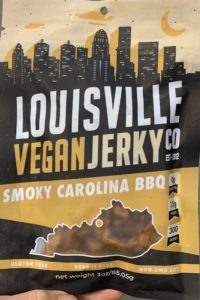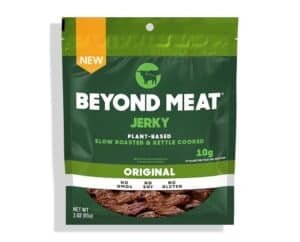 VEGAN JERKY is where it's at when you need a high protein savory vegan snack fix! Generally made from soy or seitan (wheat gluten), they pack a protein punch like no other vegan snack.
I could not believe my tastebuds when I first tasted Primal Strips a decade ago, buying one on a whim at the Whole Foods check out line. They are so satisfying that you really only need one strip (or a few pieces of jerky) to feel satiated.
These days, there are dozens of vegan jerky options on the market. And while grocery stores still only carry a few options, you can shop the full assortment here (plus free shipping): Louisville Vegan Jerky, Beyond Meat Jerky, and Primal Strips.
Vegan Flavored Nuts (5-8g protein)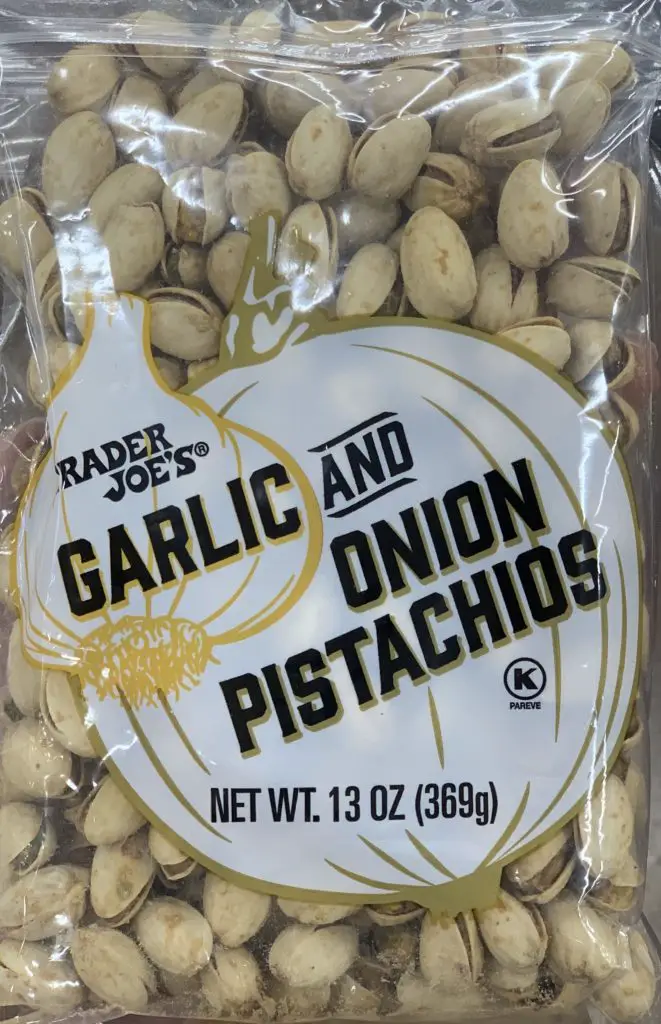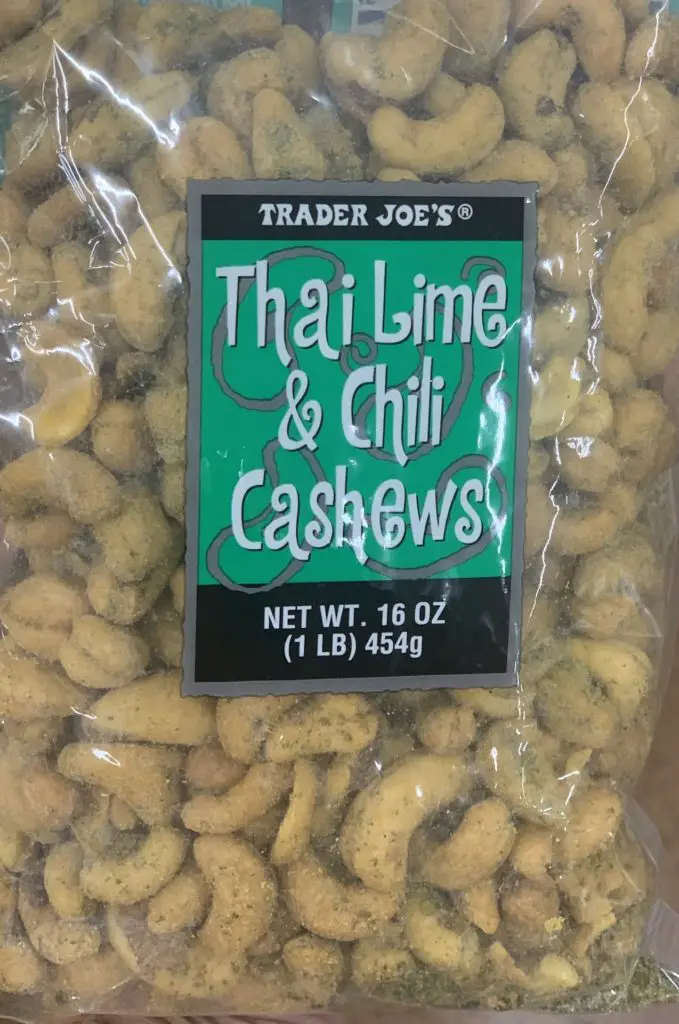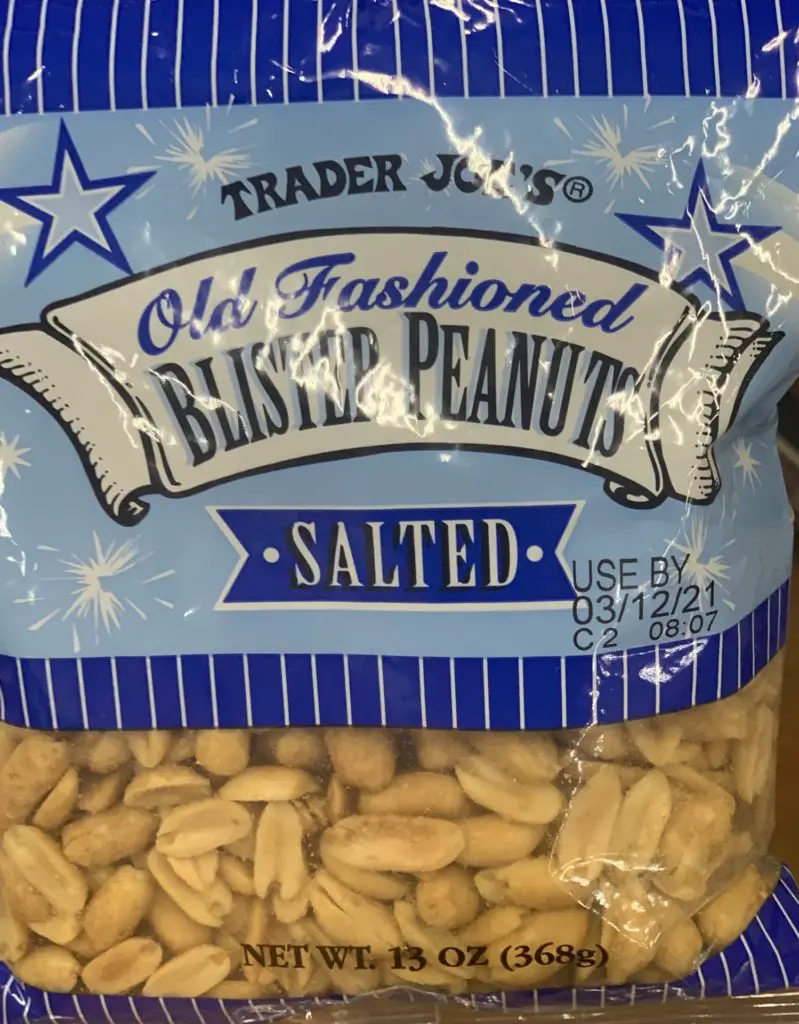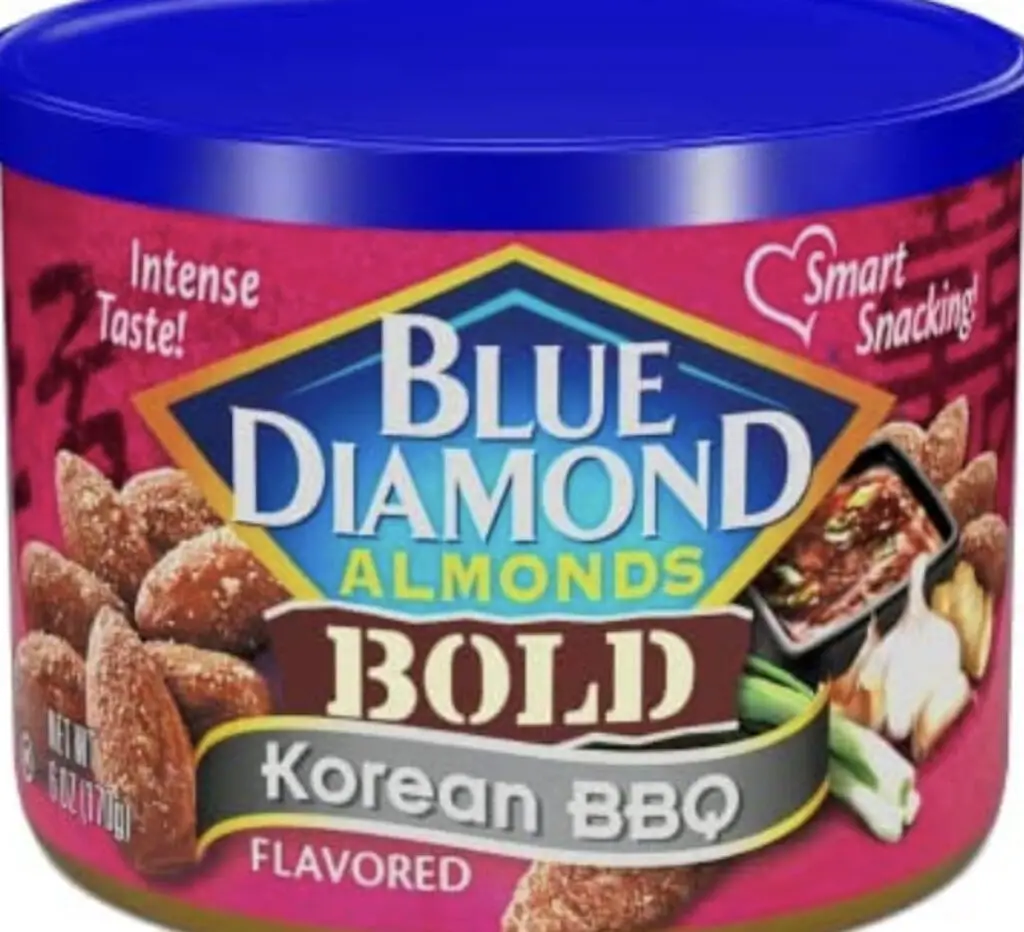 Nuts are a more obvious choice for high protein vegetarian snacks. Easy to find at any grocery store, the options are endless. Personally, I am a huge Trader Joe's fan and their nut selection does not disappoint! Sometimes we keep things simple and grab salted blister peanuts (super crunchy) or low salt pistachios. More often we go for FLAVOR with the new garlic and onion pistachios (my daughter's fav), or those spicy Thai lime and chili cashews (not so kid-friendly).
No Trader Joe's nearby? Not to worry! There are flavorful nuts in every grocery store plus online! For example, wild flavors like like wasabi and soy, sriracha, elote corn, and Korean BBQ from Blue Diamond Almonds! Plus dozens of other brands too!
What are your favorite nuts?!
Pumpkin seeds are delightfully salty, crunchy, and dry roasted, often without any oil! They are so addicting that it's tough to believe they are so pure. In fact, these seeds are the optimal whole food, high protein low carb vegan snack!
Trader Joe's pumpkin seeds are absolutely delicious. However, if you don't have a TJ's nearby, there are many other brands available online.
Roasted Fava Beans (7g protein)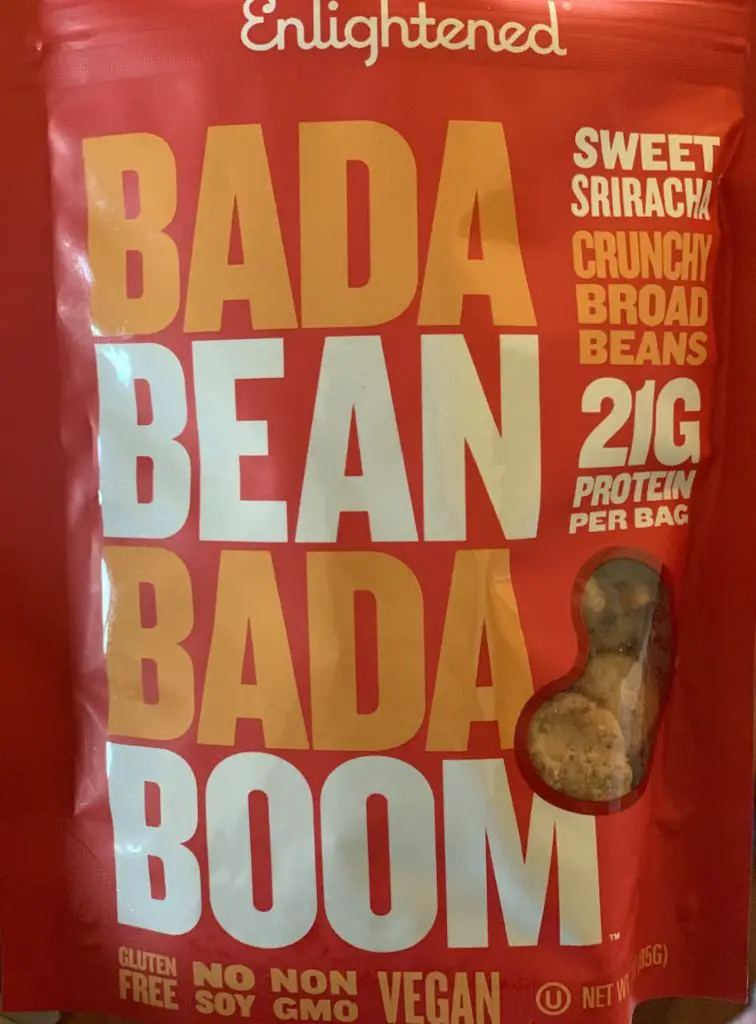 Bada Bean Bada Boom—broad beans, aka fava beans—are delightful little morsels that I discovered a few years ago at the gym of all places. Those sweet sriracha flavored fava beans caught my eye and I was hooked.
Available in a variety of flavors, roasted broad beans are one of the tastiest plant-based snacks to buy!
High-Protein Vegan Snacks: Peanut Butter Pretzels (6g protein)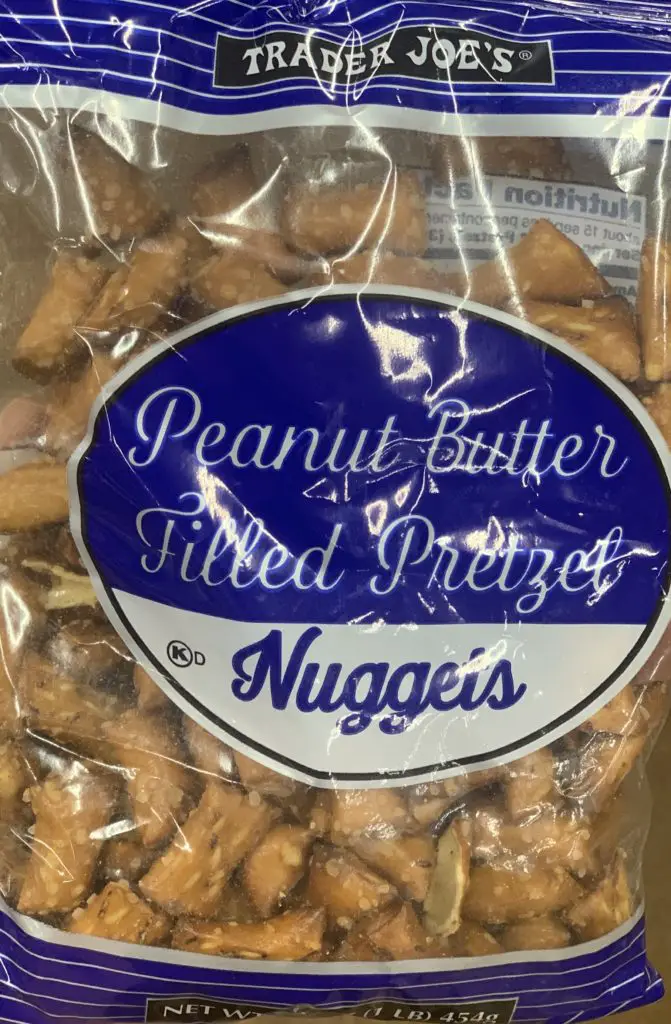 Hopefully by now, you have discovered these addictively delicious vegan protein snacks! Nothing beat that salty, crunchy, nutty goodness!
Our favorite is Trader Joe's brand, because they have the highest peanut butter to pretzel ratio;). But at least a dozen brands are available online as well!
Hopefully I introduced you to some new. If so, please let me know what you think about these high protein vegan snacks in the comment section below or email me here. For more snack ideas, check out:
Happy snacking!
-Jenn
Pin these Best Protein Vegan Snacks for later: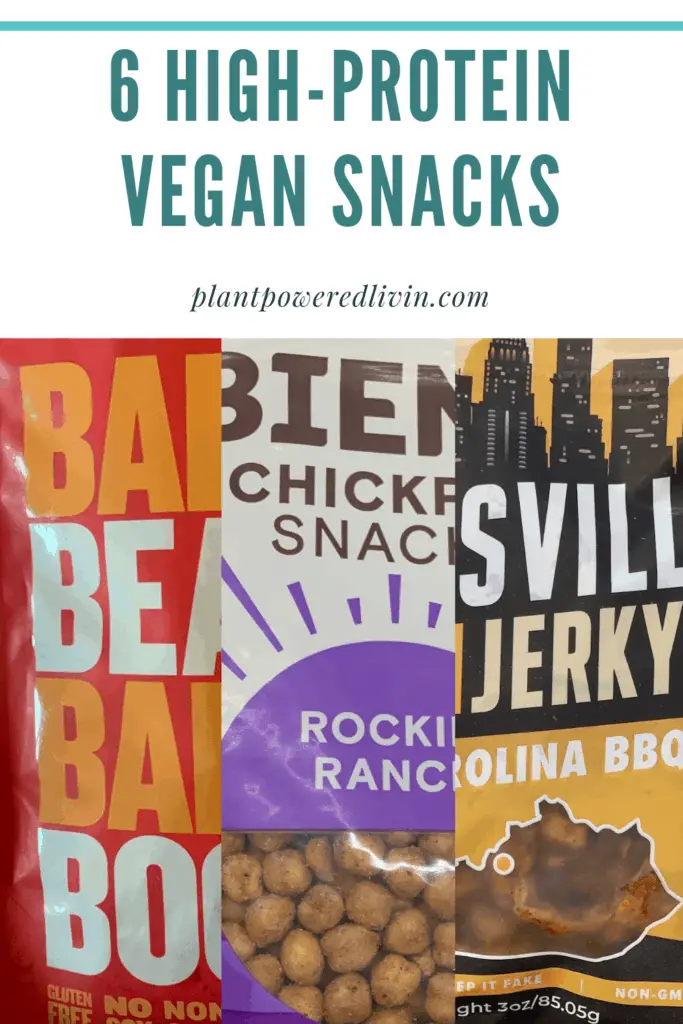 ---
---