Organic Vegan Wine (Keto/Paleo friendly too!)
When I transitioned to a plant-based diet a few years back, food was the obvious focus. While most aspects of my vegan lifestyle fell into place fairly naturally, one area in particular was slow to follow: wine. Not necessarily intentionally…but picking out a few bottles from the wine aisle was overwhelming enough without the added pressure of wondering which could possibly be organic vegan wine too, since wine is not required to be labeled.
Little did I know what I could be consuming…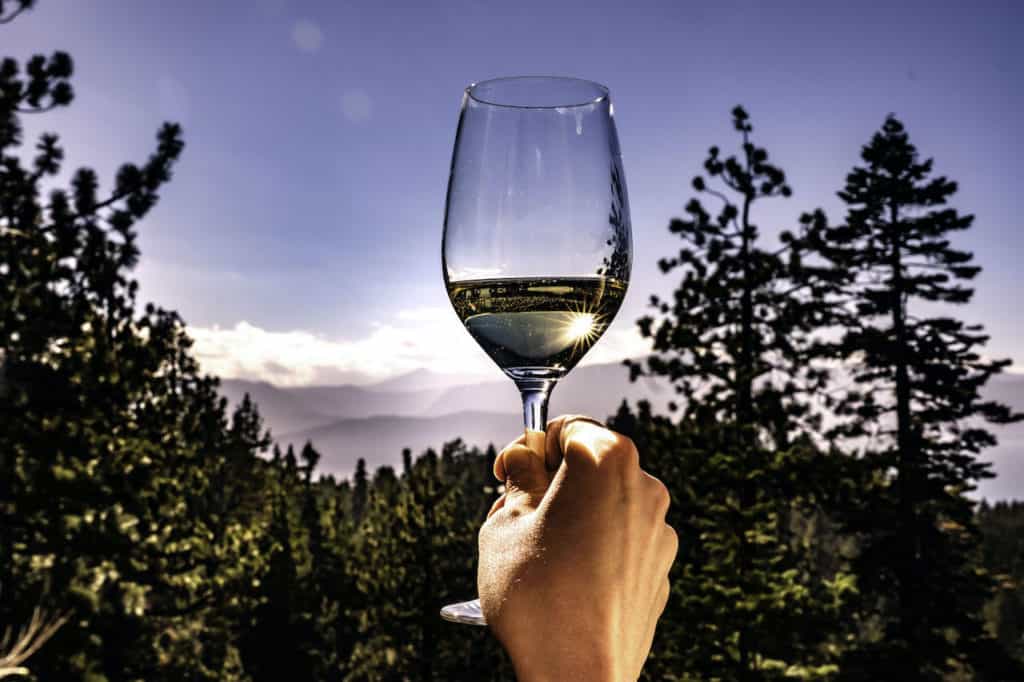 Disclosure: This post contains affiliate links, which means that if you make a purchase, I may earn a small commission at no additional cost to you. I only recommend products that I use myself and all opinions expressed here are my own. 
My Wine Awakening
In the early fall of 2020, a dear friend introduced me to Dry Farm Wines during a socially distanced backyard hangout. She poured me a delicious glass of rose from her Dry Farm Wines shipment while telling me a little about what made their wines different. We easily finished the bottle together over a lovely al fresco meal. Captivated I was…
Dry Farm Wines is not a winery but rather a careful curator of wines from all over the world. They lab test each wine using strict criteria focused on farming, purity, and taste (more below).
I began reading more about the brand and what made it's wines different than most wines available to us. After studying Dry Farm Wines' criteria and not seeing "vegan" in the rather extensive list, I emailed the company to inquire if their pure, organic wines were by chance organic vegan wines too? Unfortunately, their prompt response stated that they were not testing for traces of animals at the time.
Although I could not be sure the wine was vegan, I was SO impressed with their uncompromising standards of purity that I began spreading the word about the brand. I thoroughly enjoyed half a dozen red and white Dry Farm Wines from a shipment that my parents sent me over the holidays. And I felt just fine the day after consuming each of them BTW;)!
The Stars Align
So it was like a dream come true when Dry Farm followed up with me in early 2021. The email stated, "We'd love to let you know about our new vegan wine criteria. Since you expressed interest in vegan wines in the past, we thought you may be interested! As of Jan 1, 2021, all of our Pure Natural Wines are vegan. This means we have confirmed all of our growers do not use animal products in the production of their wines."
YES!
I am now a passionate, regular customer and I am so excited to share Dry Farm Wines with you, and how their curated wines are different than most of the mass produced wine available at stores. So here it goes…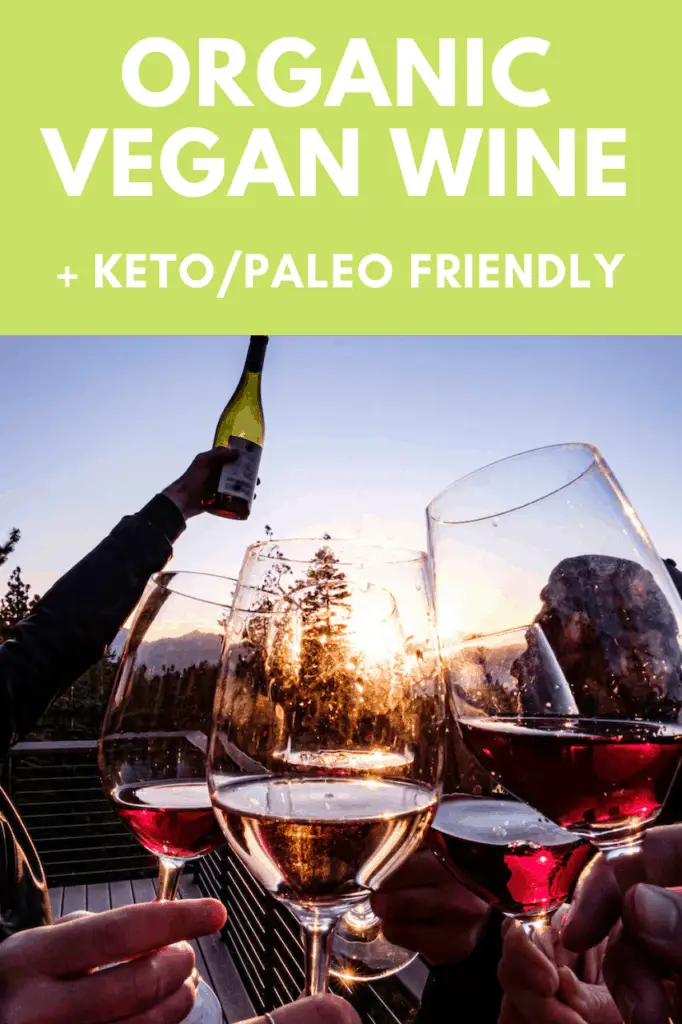 Wait, Why Isn't Wine Vegan?
Good question.
Many people are unaware that most winemakers use animal-derived products during the filtering process. Filtering wine removes protein, yeast, cloudiness, and other organic particles. Substances called fining agents grab onto the impurities and make them easier to catch in the filters.
Common animal-derived fining agents include blood and bone marrow, casein (milk protein), chitin (fiber from crustacean shells), egg albumen (derived from egg whites), fish oil, gelatin (protein from boiling animal parts), and isinglass (gelatin from fish bladder membranes).
The good news: many animal-free alternative fining agents exist. Examples include carbon, bentonite clay, limestone, kaolin clay, plant casein, silica gel, and vegetable plaques.
How can you tell tell if a wine is vegan?
Not easily, I'm afraid.
Since the FDA dos not require the wine industry to label this information, unfortunately you will most likely need to contact the winery directly and ask.
However, an AWESOME resource I discovered during my research is Barnivore. This company is slowly doing the work for us! They have vetted thousands of wines, beers, ciders, and liquors. Check out their extensive list of vegan wines on their site.
In fact, I recently loaded Barnivore's website on my phone's home screen for easy access when I need it.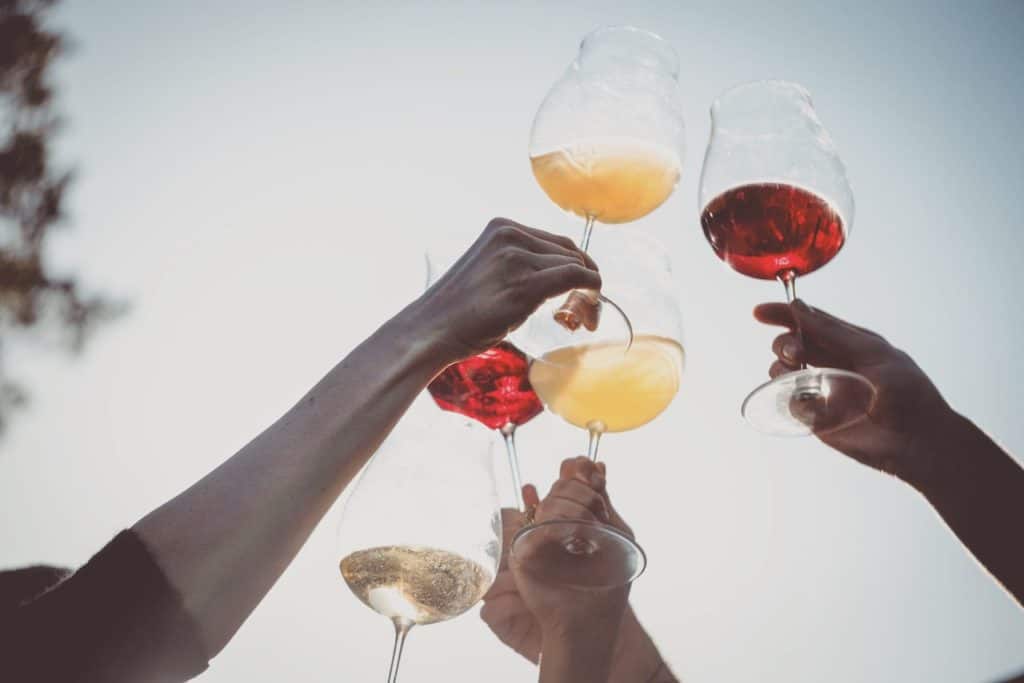 So What Else is in Wine?
Besides the aforementioned fining agents, turns out dozens of other approved additives could be in wine.
The FDA allows more than 70 additives for wine treatment and processing. Many additives are safe, natural, and have been used for hundreds of years. But others are synthetic or chemically derived and can be toxic. Because labeling is not required, consumers are not aware of what they may be ingesting.
Among the many, a few to highlight:
Additives
This easy to follow chart shows the additives allowed in the wine making process, as well as the use for them, and the National Institute of Health's classification for each. As you can see, at least 17 of these additives are considered a health hazard, at least 2 are considered a toxin, and over 30 are irritants.
Mega Purple
Mega Purple is a commercial coloring agent concentrate that is produced and sold by Constellation (the 3rd largest wine producer in the world). It is a commonly used additive in winemaking that enhances the fruit flavor of a wine and adds a deeper color. A majority of low and moderately priced wines include mega purple as do some expensive premium wines as well.
Added Sugar
Winemakers may add sugar not only to sweeten the taste but also to boost the alcohol content. This is known as chaptalization.
Sulfites
Sulfites, which naturally occur in the winemaking process, are often added as well to preserve freshness and protect wine from oxidation, unwanted bacteria, and yeasts. Contrary to popular opinion, sulfites are not the culprit of hangovers (its all the other stuff). Sulfites are generally safe to consume except for the less than 1% of people who are allergic to sulfites. HOWEVER, natural winemakers minimize the addition of sulfites for purity. They believe sulfites rob wine of its life and make the wine predictable.
What is Dry Farming exactly?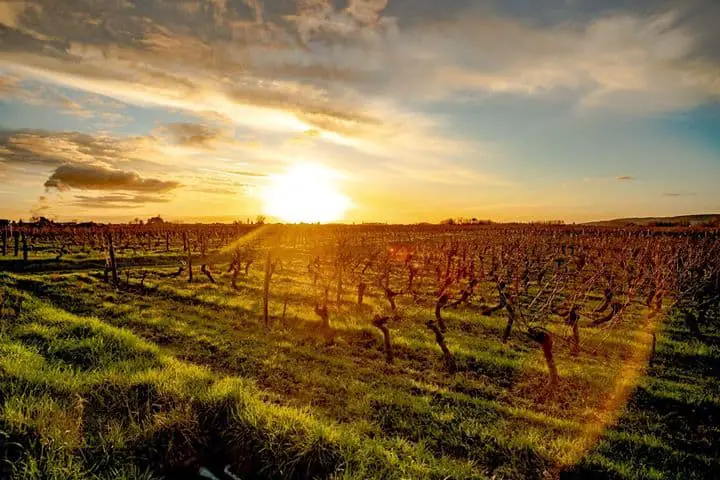 Dry farming refers to crop production without supplemental irrigation. Dry-farmed crops rely on the moisture held in the soil from natural rainfall to meet their water requirements for growth. For over 10,000 years of grape growing, dry farming was how grapes were grown. Irrigation practices for grape farming were only introduced to California in the 1970's.
Dry farming leads to lower crop yields for farmers (which usually means lower profits). Because of this, it is now a significantly less common practice in the US. In California, one estimate is that less than 1% of the total 600k acres of California vineyards are dry farmed.
Irrigation often encourages roots to stay near the surface where there is water. Their roots usually only grow 2-3 feet deep. Dry farming, on the other hand, encourages roots to dig deeper to search for their own water. Vines absorb much of their nutrients through bacteria in the soil. That means that the more surface area of soil they are exposed to, the more nutrients they can absorb.
What is Natural Wine?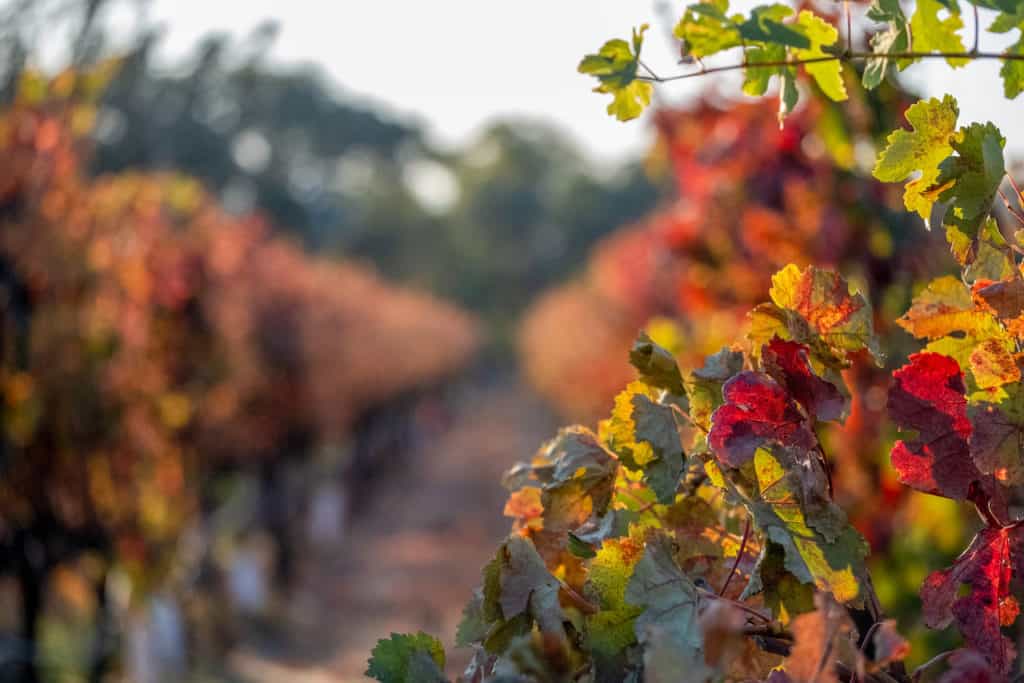 "Natural wine" has no official definition. However, among people in the natural wine community, there are generally agreed upon principles. According to RAW Wine, "Natural Wine is farmed organically (or biodynamically, using permaculture or the like) and made (or rather transformed) without adding or removing anything in the cellar. No additives or processing aids are used, and intervention in the naturally occurring fermentation process is kept to a minimum. The result is a living wine – wholesome and full of naturally occurring microbiology."
Natural winemakers only use wild native yeasts during fermentation. Also, natural wines minimize filtering and fining, use of new oak, addition of sulfites, and chaptalization.
Enter Dry Farm Wines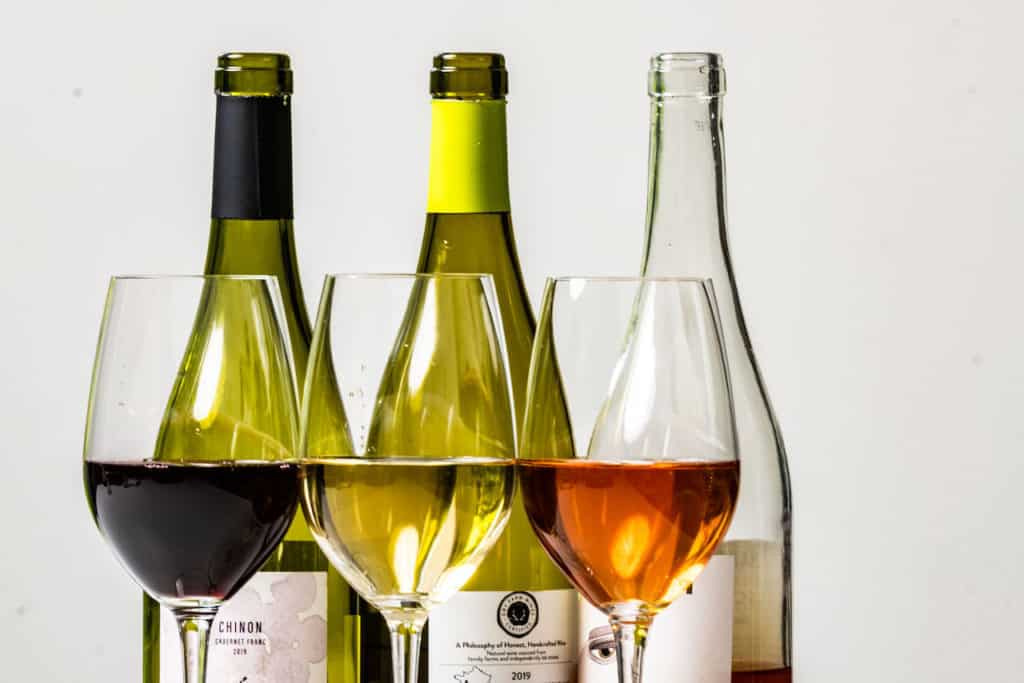 As I mentioned, Dry Farm Wines impressed me the first time I TASTED one of their roses…and I find it remarkable that my friends/family and I have now enjoyed the taste of all the dozens of bottles I have opened over the past 3 years.
But once I learned more about what could be in wine, I was blown away with the mission of Dry Farm Wines. They LAB TEST all of their wines through an independent enologist to meet their rigorous standards (less than 0.01% of the world's wines meet their standards). Every wine sourced by Dry Farm Wines is certified:
Sugar Free (< 1g/L)
Lower Sulfites (< 75ppm)
Lower Alcohol (< 12.5%)
In addition Dry Farm Wines vets all wine to verify they are:
Grown Organically/Biodynamically
Dry Farmed/Irrigation Free
Fermented with Wild, Native Yeast
Handcrafted/Small Batch
Old World International Natural Wines
Paleo & Keto-Friendly
Low Carb-Friendly
Free of Industrial Additives
Grown From Older Vines
Vegan
How is this Organic Vegan Wine also Keto and Paleo Friendly?!
It's actually pretty simple: all of their wines are fully fermented. That means natural yeasts have completely consumed the sugar in the wine. As a result, all of the wines have less than 1g/L in total sugars, statistically sugar free.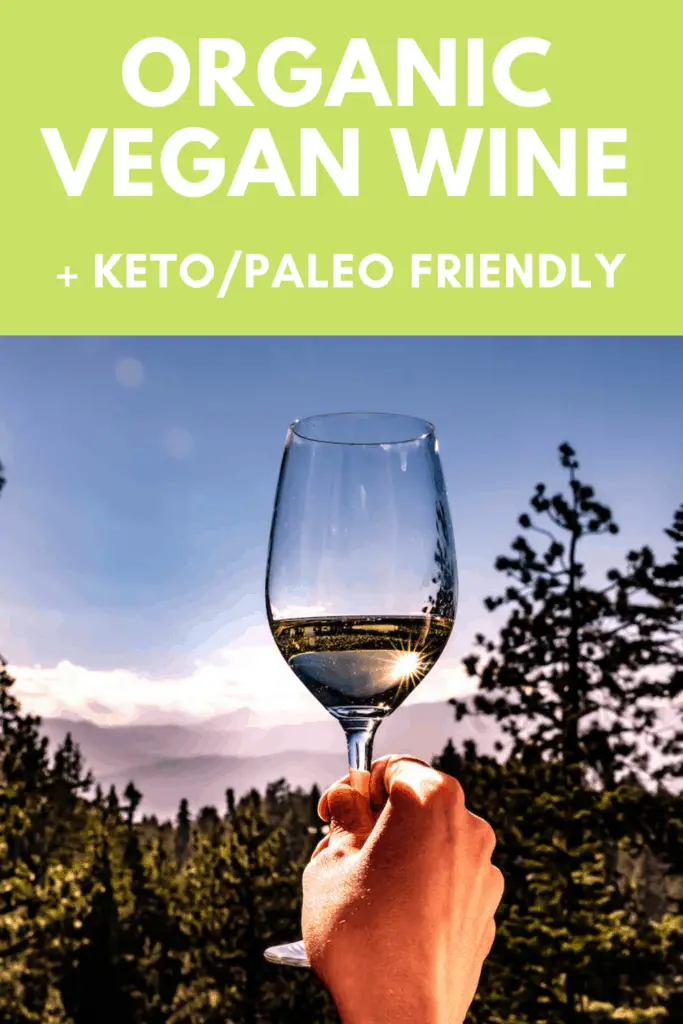 How Does Dry Farm Wines Work?
Dry Farm Wines ships an assortment of organic vegan wine to your doorstep!
You can either join the club by signing up for a subscription, or send a one time gift to a loved one or yourself!
You simply choose what you want: wine color, box size, and frequency. Dry Farm curates each new box from hundreds of wine labels, grapes, and regions, all conveniently shipped directly to you. Sit back and enjoy with Dry Farm's Happiness Promise…100% satisfaction guaranteed with every bottle. How cool is that?!
I am thrilled to partner with Dry Farm Wines to offer an extra bottle for a penny with your first order, plus free shipping! Check it out!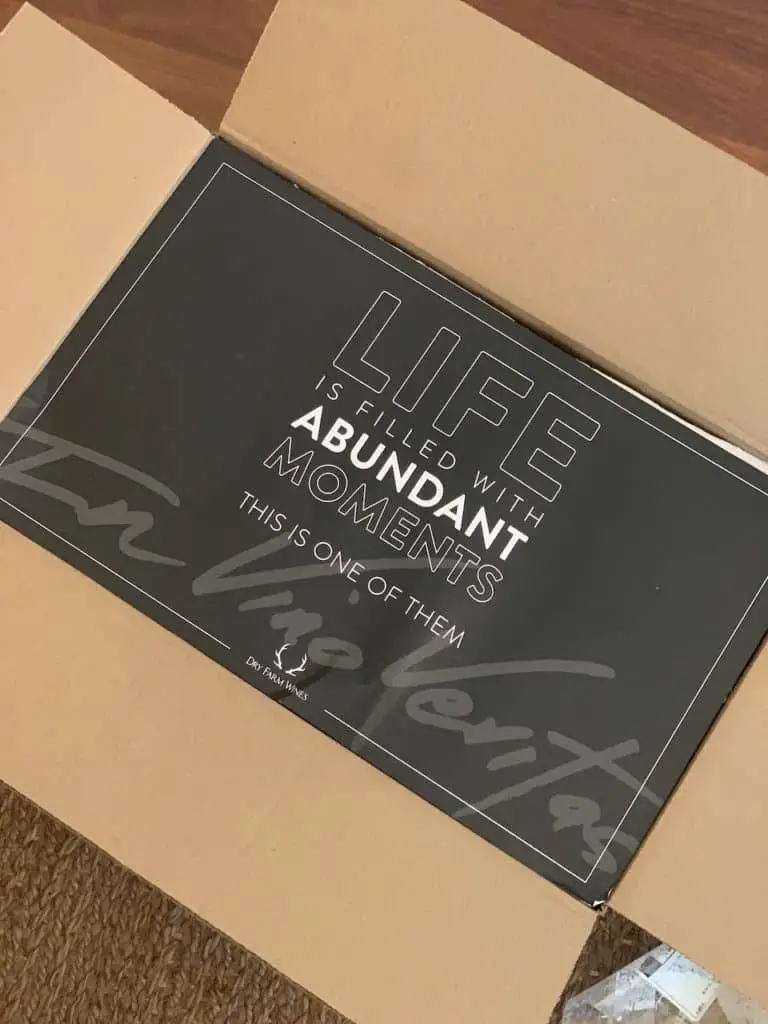 I hope you enjoyed learning about natural, organic vegan wine! Please let me know if you have any questions or share your thoughts in comments below!
Need some vegan food inspo to go with that organic vegan wine!? Check out:
Cheers!
---
---