Best Vegan Cheese Brands by Style (2023)
The selection and accessibility in the dairy alternative market has been growing exponentially in recent years, and the flavors and textures just keep getting better! So whether you're aiming to decrease your dairy intake for your health/allergies, for the planet, or for the animals, there has never been a better time to swap dairy cheese for an alternative! Here is your current list of best vegan cheese brands by style.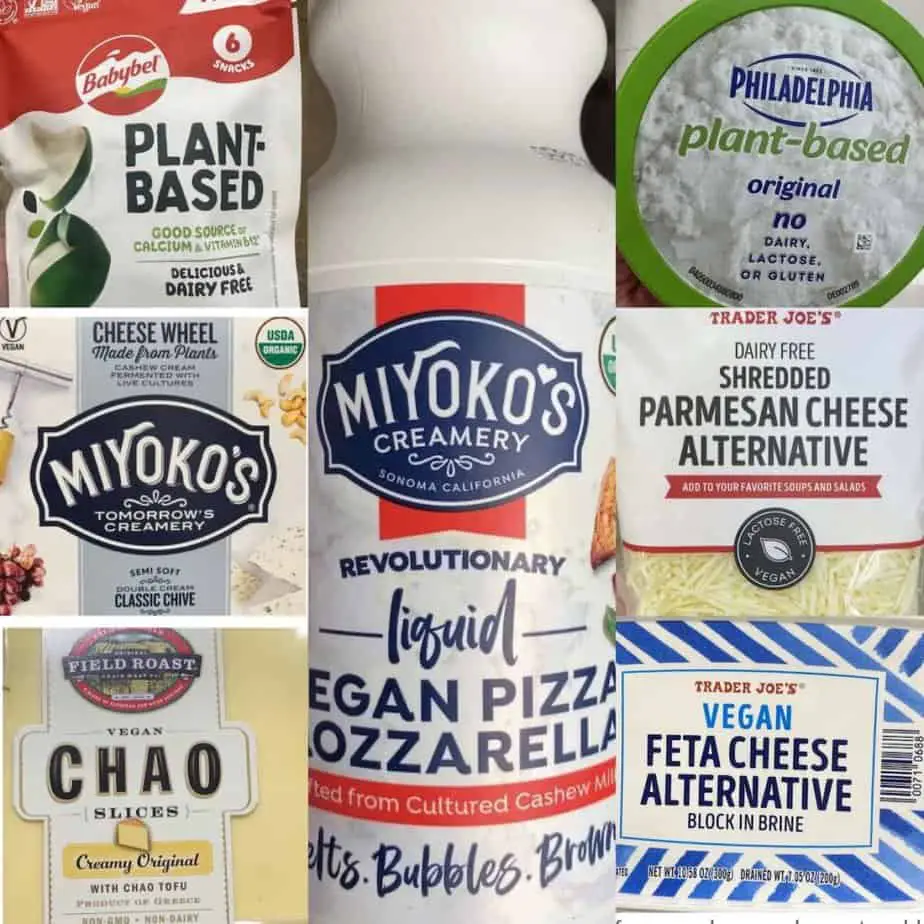 Since transitioning to a plant-based diet over 6 years ago, the most frequent question I get asked is, "But don't you miss cheese?"
Believe it or not, not really.
Not after discovering the best vegan cheese brands!
While it is possible, and sometimes fairly simple, to make certain styles of cheese from scratch (like parmesan and ricotta), most of us need quick and easy options that are readily available.
My family and I taste test every vegan cheese available to us, and there are some clear standout plant-based cheese brands that have WOWED me, my family, and many of my dairy-eating friends.
Without further ado, here is my curated, unsponsored, and current list of the best in vegan cheeses.
Best Spreadable Cheese: Miyoko's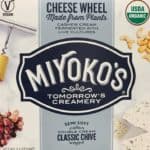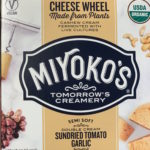 No one should live without cheese and crackers! Miyoko's brand of artisanal cashew cheeses uses traditional creamery cultures and age-old cheesemaking techniques, just like dairy artisanal cheeses.
The cheddar Roadhouse Cheese Spread is a pub-style cheddar cheese that is sharp, tangy, nutty, and hits the spot! My kids and husband especially LOVE this one; in fact, they will literally dig into the tub with crackers and devour it in minutes if I let them.
Miyokos Cheese Wheels are beautiful and impressive cheeses to serve at a gathering. The Classic Chive is always a crowd-pleaser: a flavorful yet mild option.
For sun-dried tomato lovers out there, you must try the Sundried Tomato Garlic. One of my very first memories of vegan cheese (years before I became plant-based) was when a friend brought this cheese to a dinner party. Assuming it was pate, I stayed away from it while others polished it off in minutes. Then, the host fished the packaging out of the trash so she could check the brand to purchase it again, and what do you know?! Everyone was shocked that it was vegan, even the gal who bought it!
Best Vegan Cream Cheese: Philadelphia, Tofutti, & Kite Hill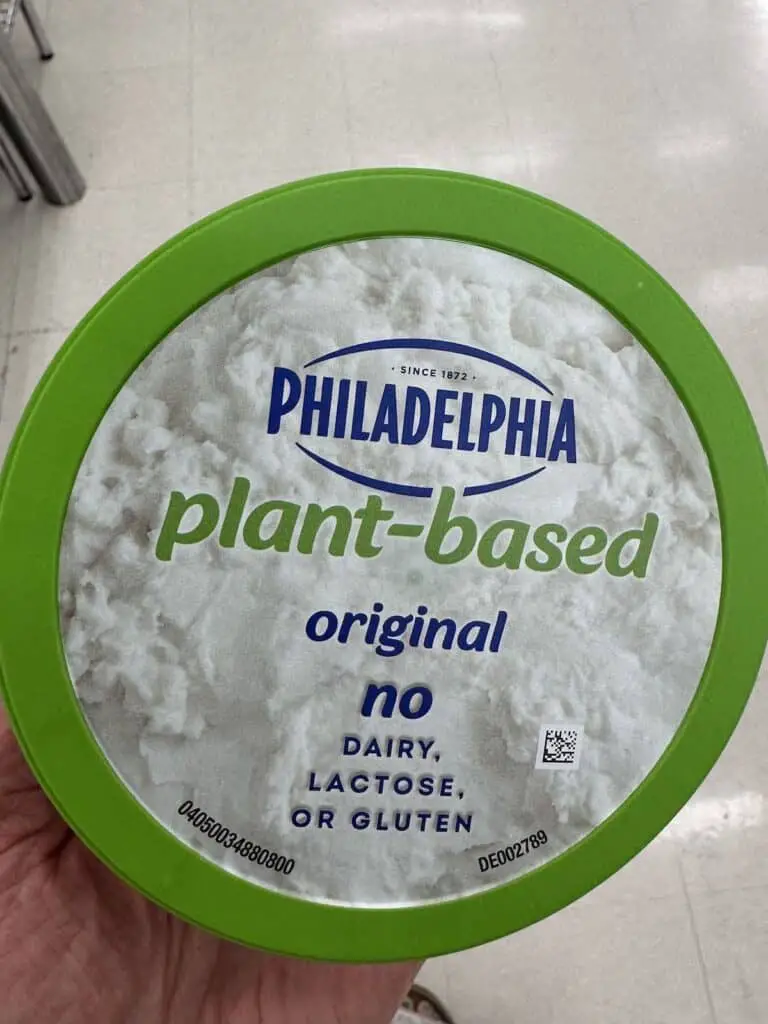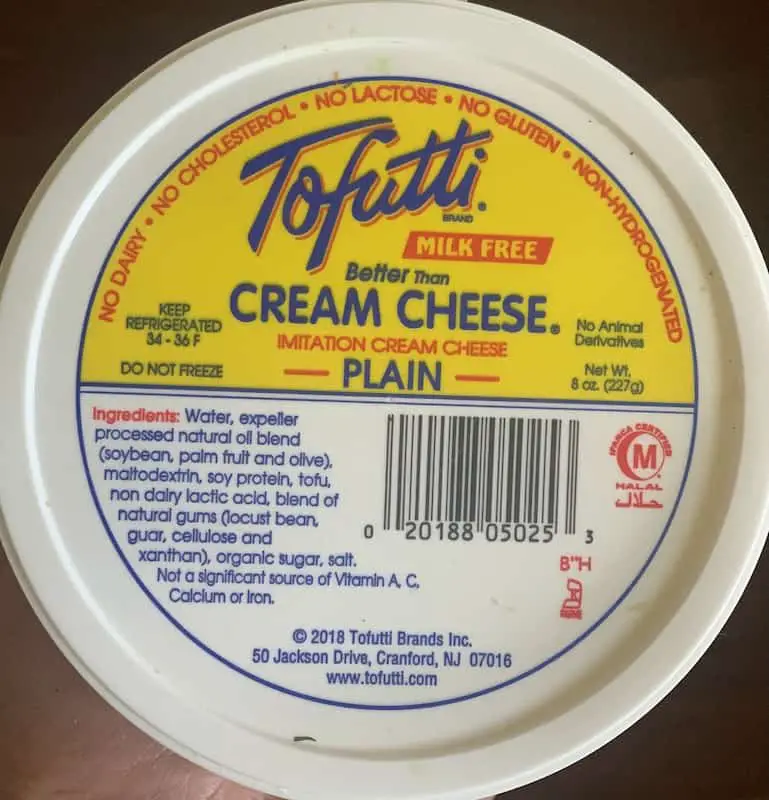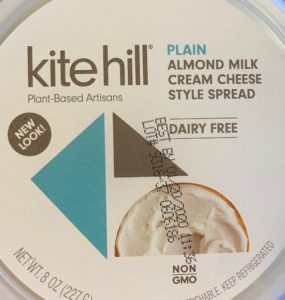 NEW! Our official family favorite cream cheese these days is Philadelphia! Believe it or not, it is very similar to the dairy Philly we grew up with!
A close second is Tofutti brand: it is creamy and mild with no weird aftertaste or texture like other brands.
Best for baking/cooking: Kite Hill has a richer flavor so it is great for baking and cooking (I use it in my kale and white bean dip). However, on its own it has a gritty texture these days than it used to have.
Best Vegan Cheese for Pizza: Miyoko's Liquid Vegan Pizza Mozzarella

If you are looking for the best vegan cheese for pizza, look no further! This Miyoko's liquid vegan pizza mozzarella cheese is a GAME CHANGER! Because it is already in liquid form, it is truly the best vegan cheese for melting. And it's absolutely delicious!
This vegan cheese is worthy of serving to omnivores too…you may even fool them!
Best Vegan Feta & Goat Cheese replacements: Miyoko's Classic Cream Cheese & Trader Joe's Feta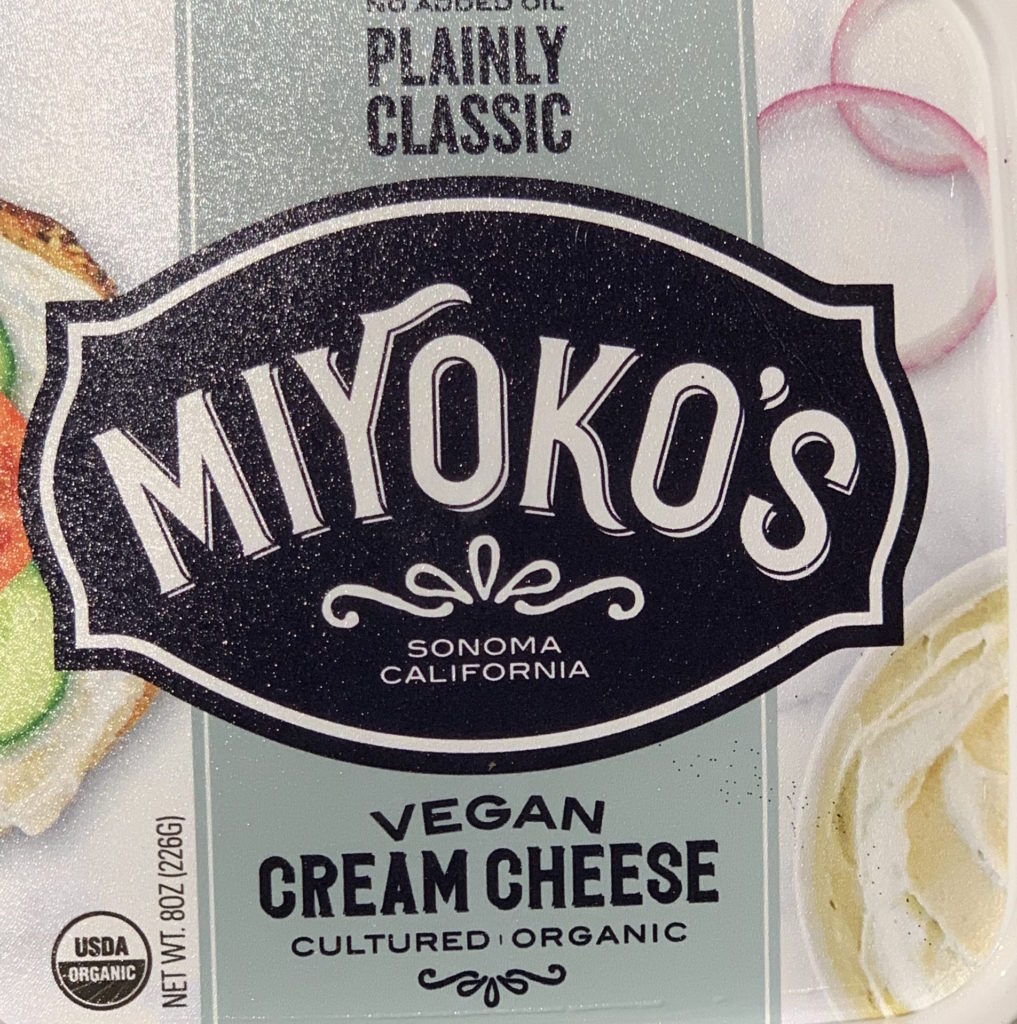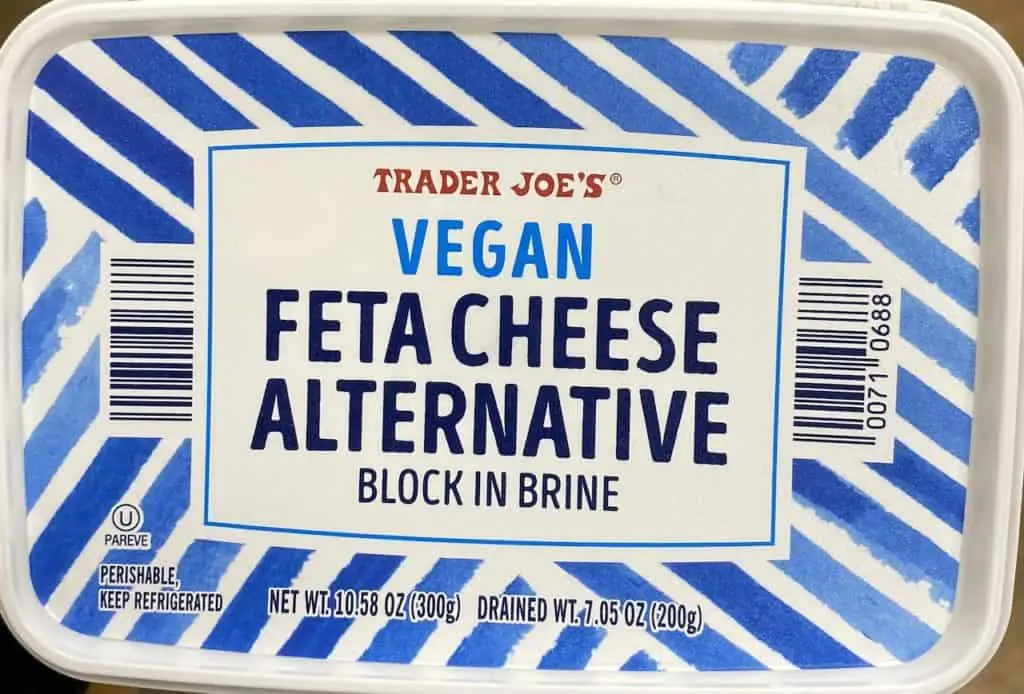 Looking for a good vegan cheese to add to salads?
Miyoko's Plainly Classic Cream Cheese (yes, cream cheese!) has that coveted creamy, tangy bite.
And Trader Joe's Feta Cheese Alternative is impressive both in taste and texture; I bet you can fool anyone with this vegan feta!
Both of these vegan salad cheeses hit the spot on a bed of fresh greens with some diced apples and sweet and spicy pecans in a balsamic vinaigrette, or however you typically enjoy your feta or goat cheese.
Best Vegan Nacho Cheese Sauce: WayFare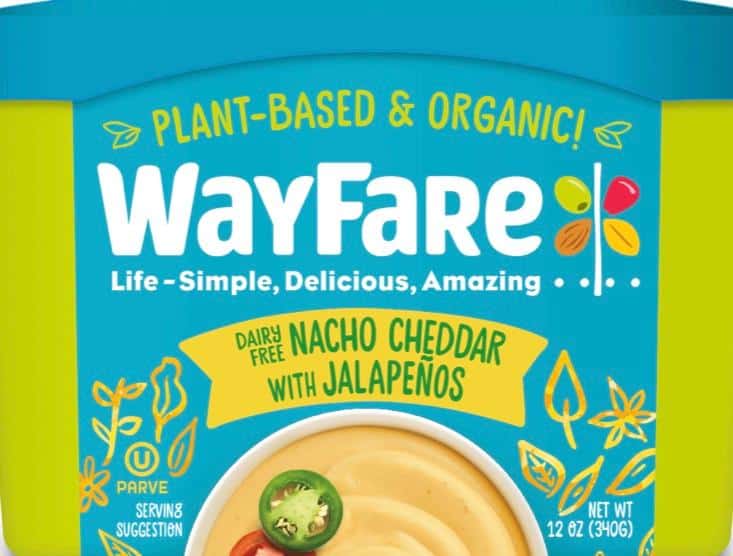 WayFare nacho cheddar tastes remarkably similar to traditional queso, and we especially love the jalapeno one; it is made of butter beans and oats.
Best Vegan Shredded Cheese: Good Planet & Whole Foods 365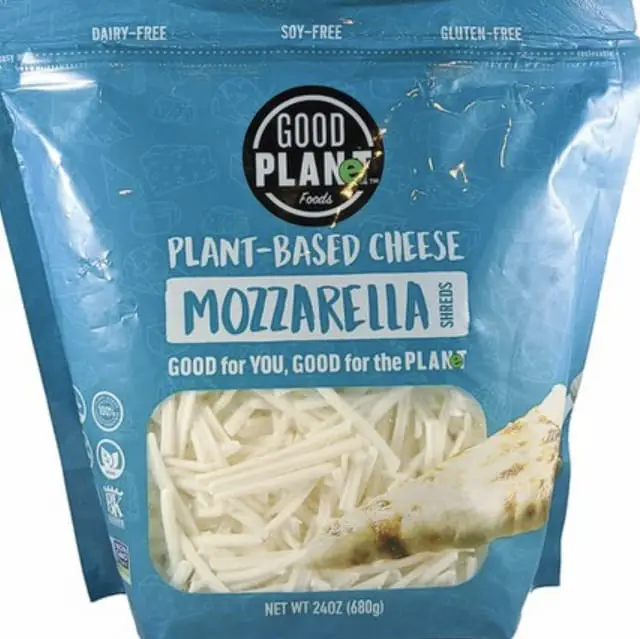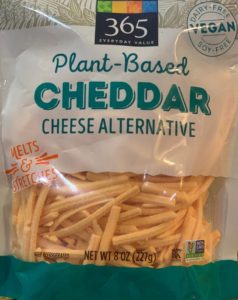 Good Planet tops our list these days for best taste and meltability combination for mozzarella.
And Whole Foods 365 is our go-to for cheddar; it has less of an aftertaste than most vegan shredded cheddars on the market.
2 tips for melting vegan cheese:
Put the vegan cheese under the broiler for a couple of minutes on your bread of choice.
Try putting the cheese directly on a hot pan until it starts to melt, then scoop it onto your bread, tortilla, etc.
All of these brands taste better melted, just like their dairy counterparts!
Best Vegan Block Cheese: Violife Epic Mature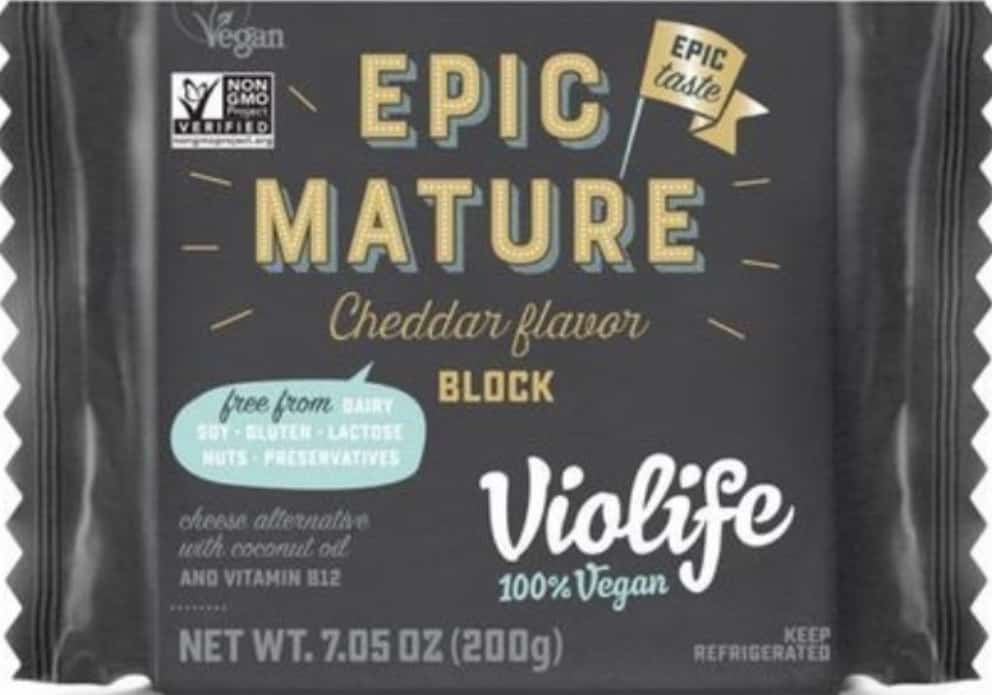 This plant-based cheese option is wildly impressive! Violife has managed to emulate aged cheese with this nutty new block. And while their shredded cheddar works for the kiddos, this block is a level up in taste, perfect for impressing adults too.
It is delicious cold as a topping and EXCELLENT melted…our current fav is on baked potatoes. Can't wait to continue experimenting with this vegan cheese.
Best Vegan Sliced Cheese: Chao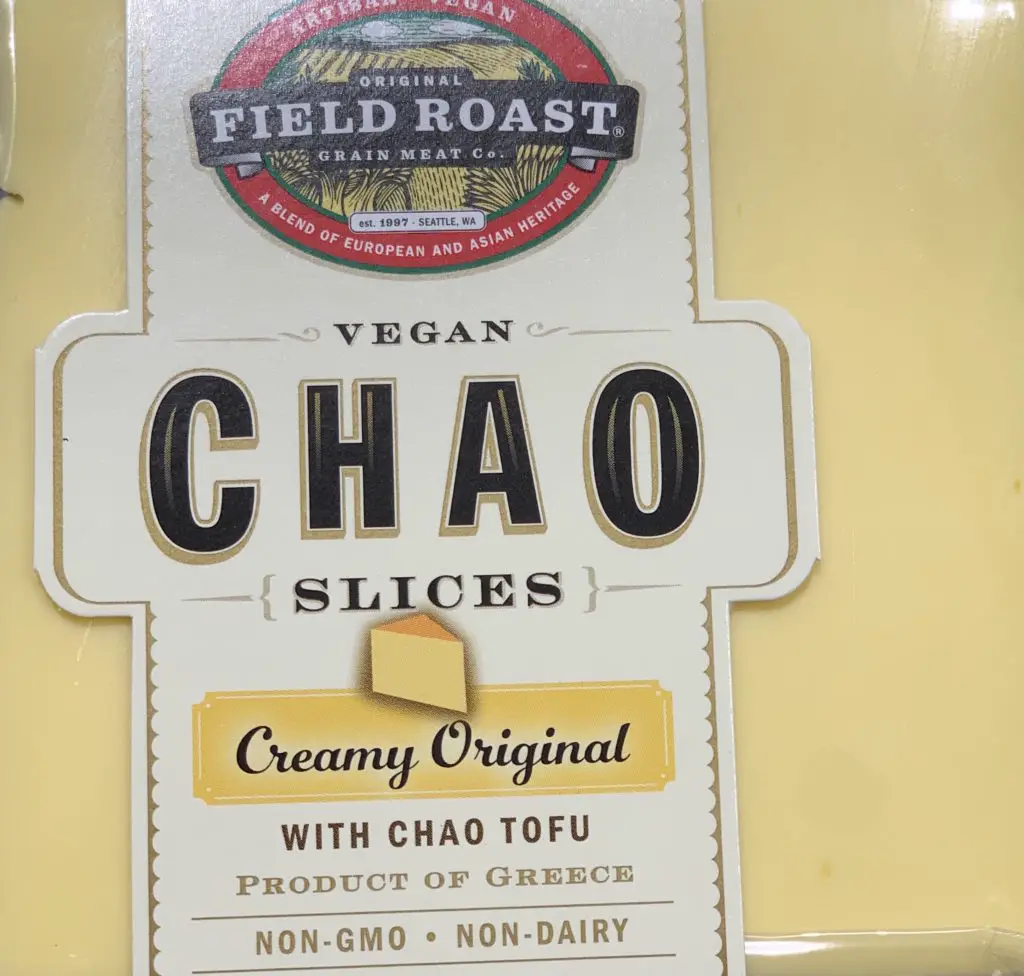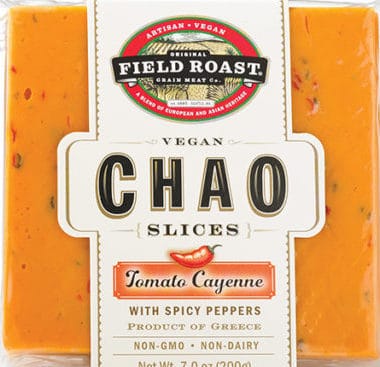 These sliced plant-based cheeses are quite impressive, whether in a simple grilled cheese sandwich or as a tasty layer in a massive sandwich or burger. Chao stands out for its Creamy Original and Spicy Cayenne slices.
All of these sliced cheeses are also best when melted and they melt fairly well when you use my husband's tips for melting vegan cheese above!
Best Vegan Parmesan: Trader Joe's, Violife, & Forager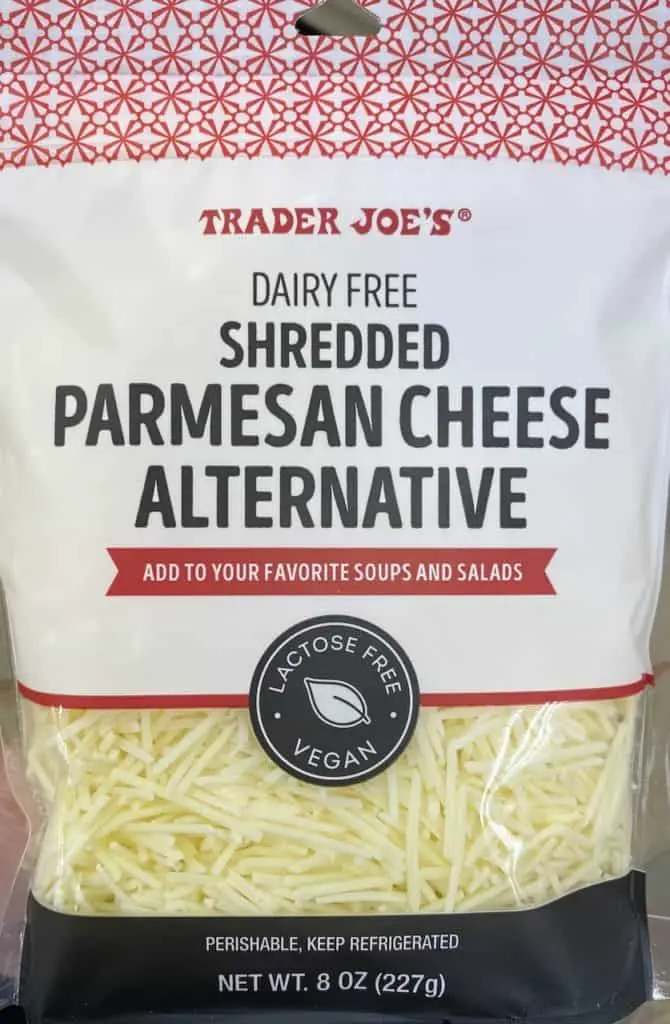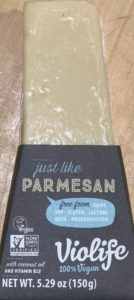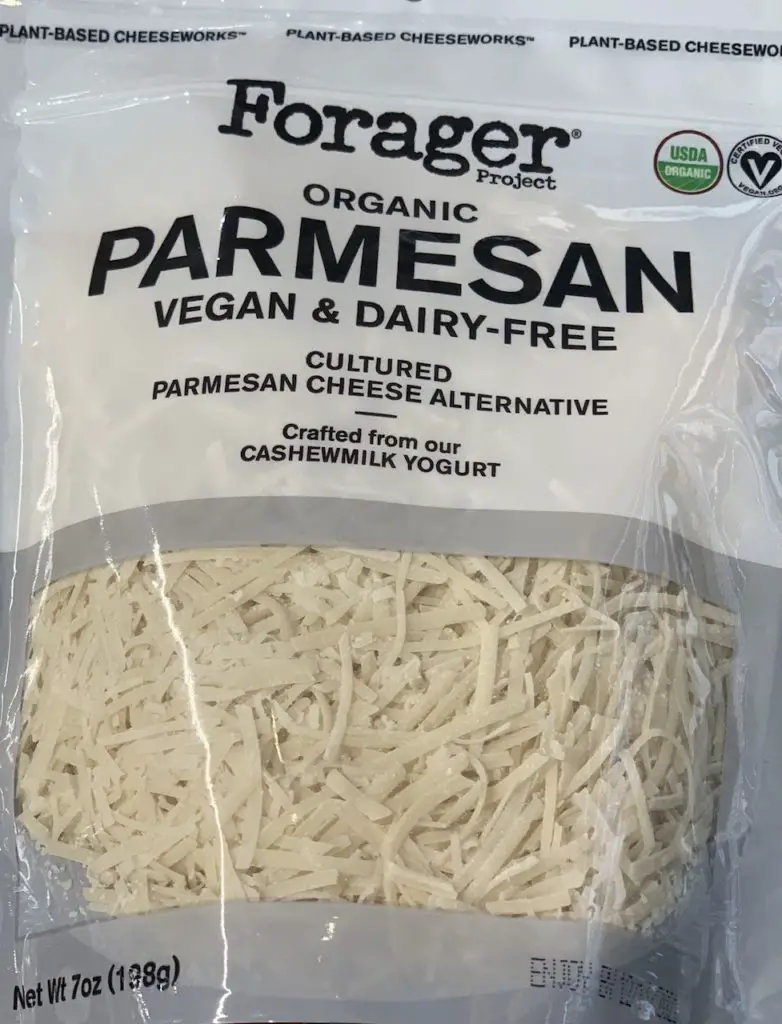 Every marinara sauce deserves a topping of parmesan!
I must admit that parmesan is the one dairy alternative that I make from scratch regularly because it best achieves that parmesan nuttiness and is so easy to make a batch and store in the cupboard.
But we certainly use store bought parm, too! Our current favorite is the new Trader Joe's version, slightly creamy and without any aftertaste. Violife and Forager are also great options for store-bought alternatives. Violife shaves beautifully!
Best Individually Wrapped Vegan Cheese: Babybel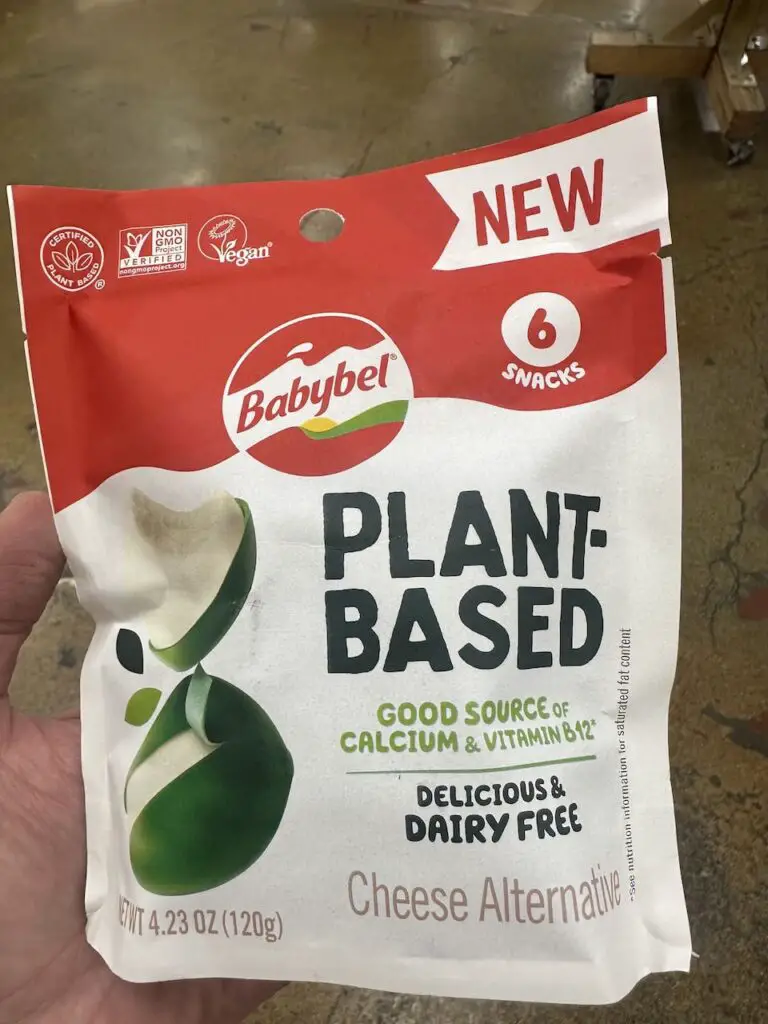 The plant-based Babybel is SO similar to the dairy version. In a green wax wrapper, these nostalgic bites are worth trying. Available at Trader Joe's!
Best Vegan Ricotta: Kite Hill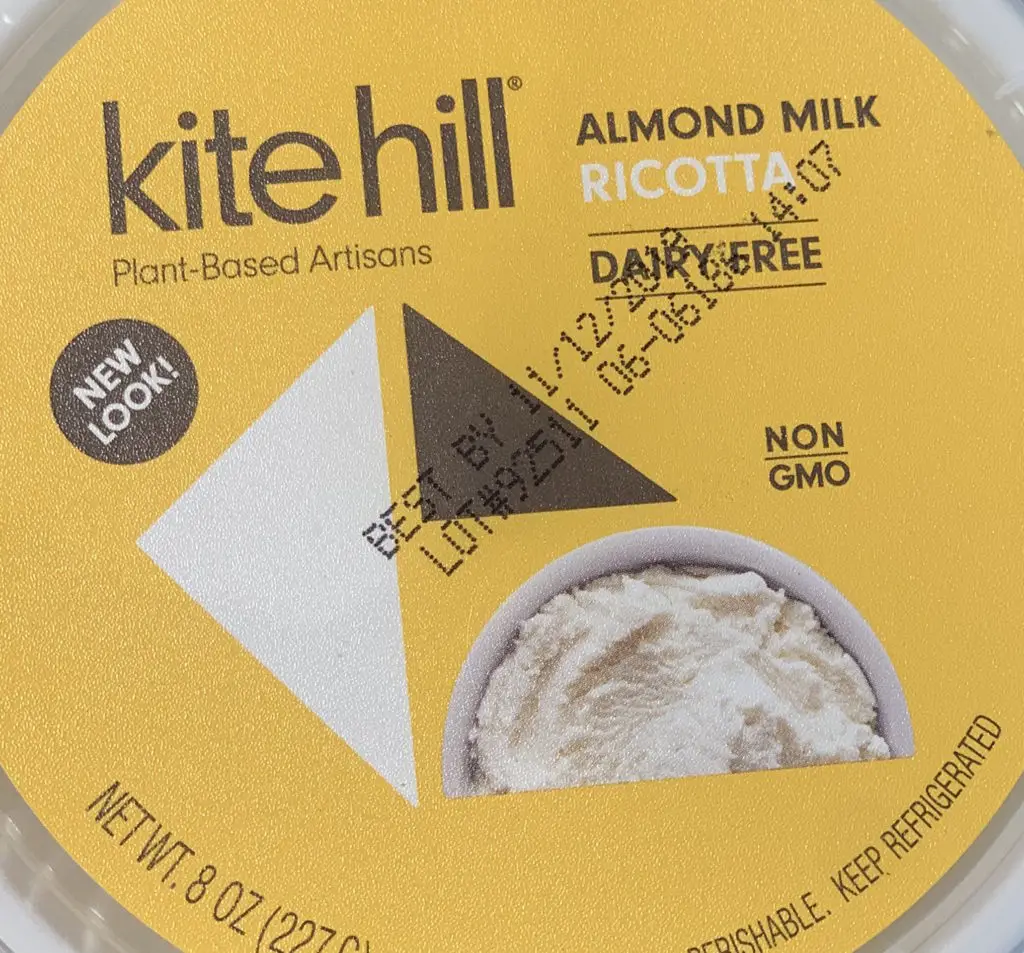 When I am too lazy to make my own vegan ricotta recipe, Kite Hill is my go-to ricotta. It is impressively similar to its dairy counterpart, especially when covered with sauce or other toppings. We love experimenting with this vegan cheese on various bruschetta and crostini combinations, both savory and sweet. And of course, lasagna!
With so many cheezy options to choose from, there has never been a better time to try plant-based cheese! I look forward to hearing about it once you do, so drop me a line in comments below and please share with your friends too!
For more cheesy vegan ideas check out:
Cheers!
–Jenn
Pin this list of the best vegan cheeses for later: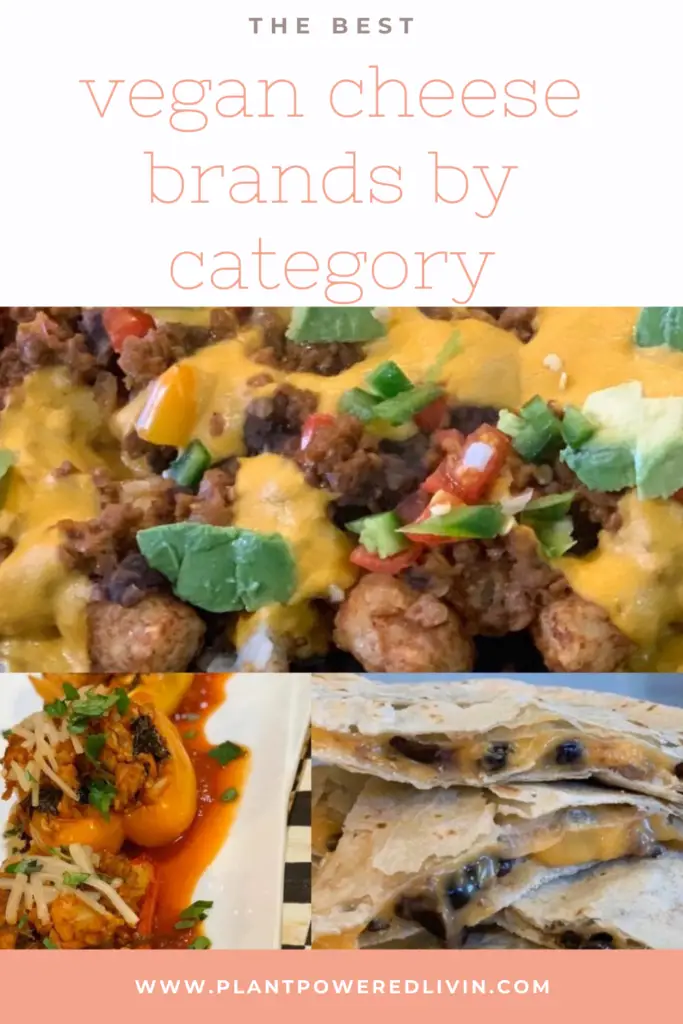 ---
---