24 Easy Air Fryer Vegetable Recipes (healthy sides)
An air fryer may just be the best kitchen appliance that ever happened to vegetables: they come out crispy and fast, and they need less oil than other methods. I absolutely love to experiment with my favorite veggies in the air fryer, and for this roundup I included 2 dozen unique ones to try! Check out these 24 Easy Air Fryer Vegetable Recipes that make delicious and healthy side dishes.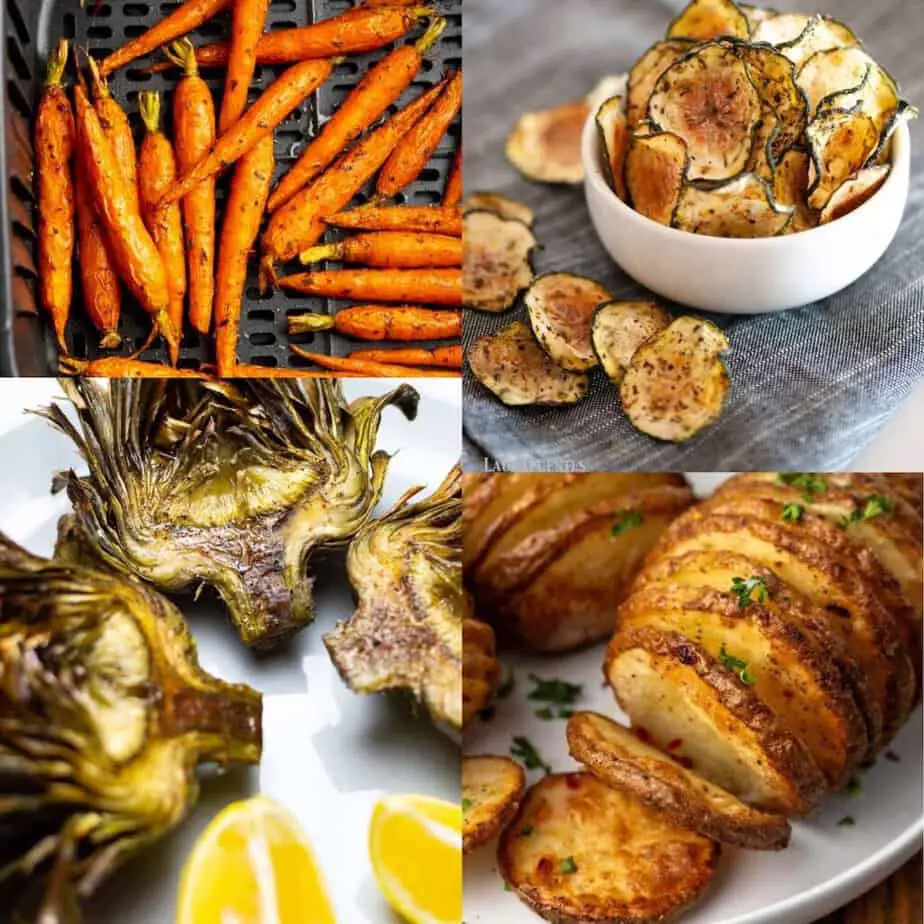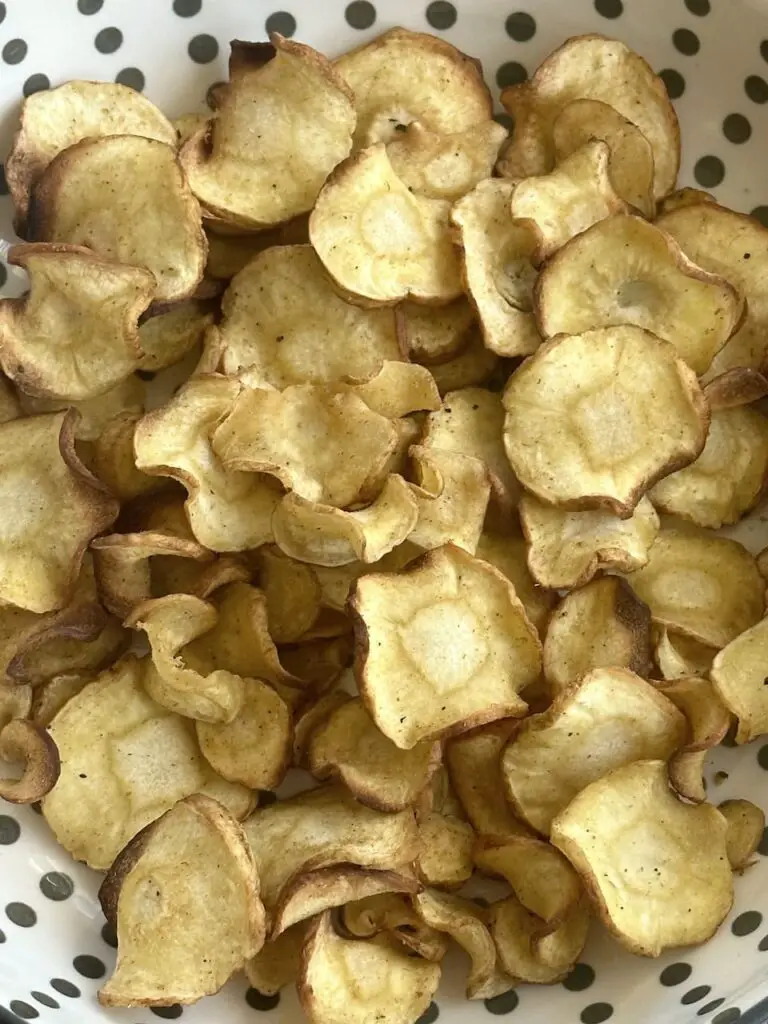 These healthy Air Fryer Parsnip Chips are both crispy and chewy and oh so addictive! Move over potato chips…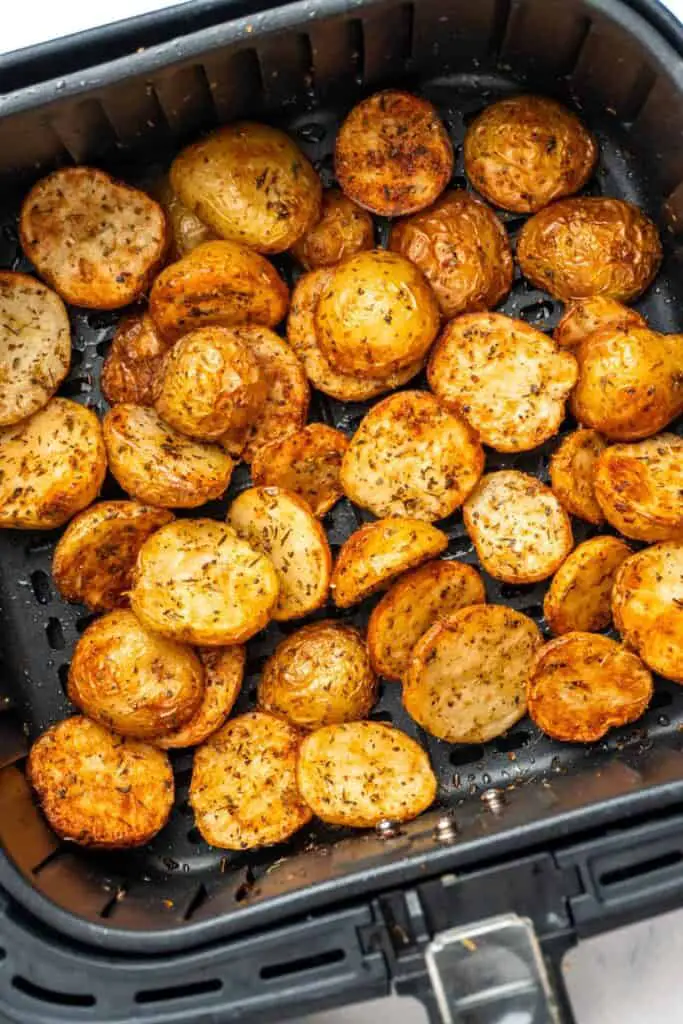 These easy air fryer Greek potatoes are bursting with flavor…just a quick toss in olive oil, lemon juice, garlic powder, and Greek seasoning, the potatoes turn crispy and golden brown in just 20 minutes.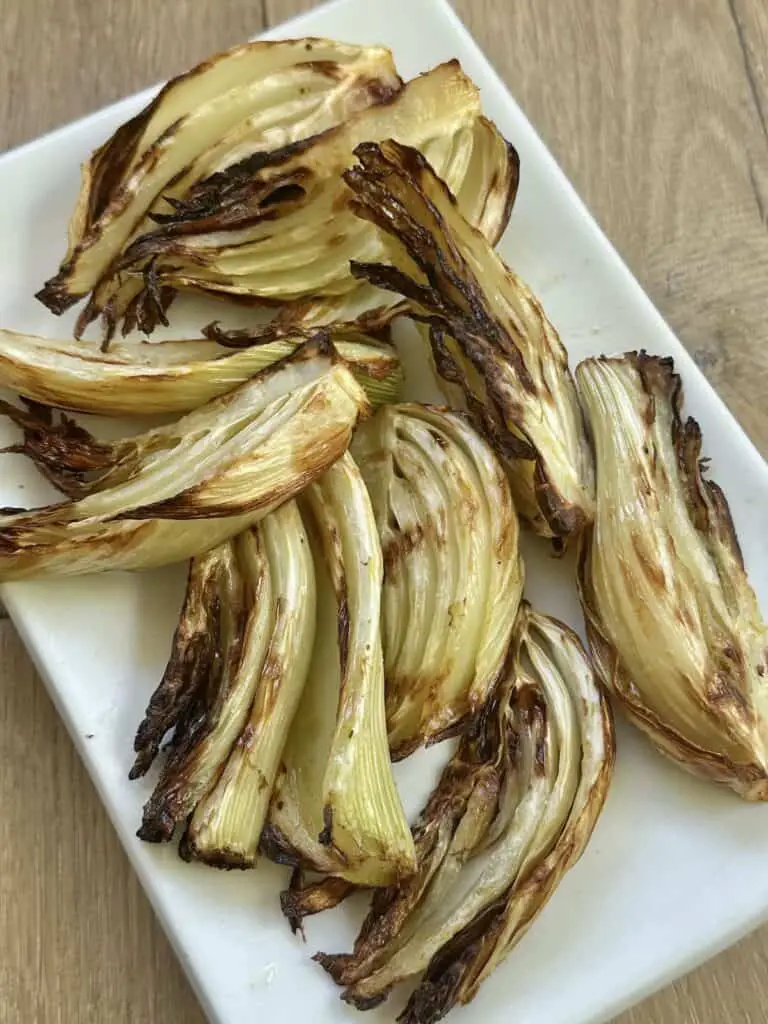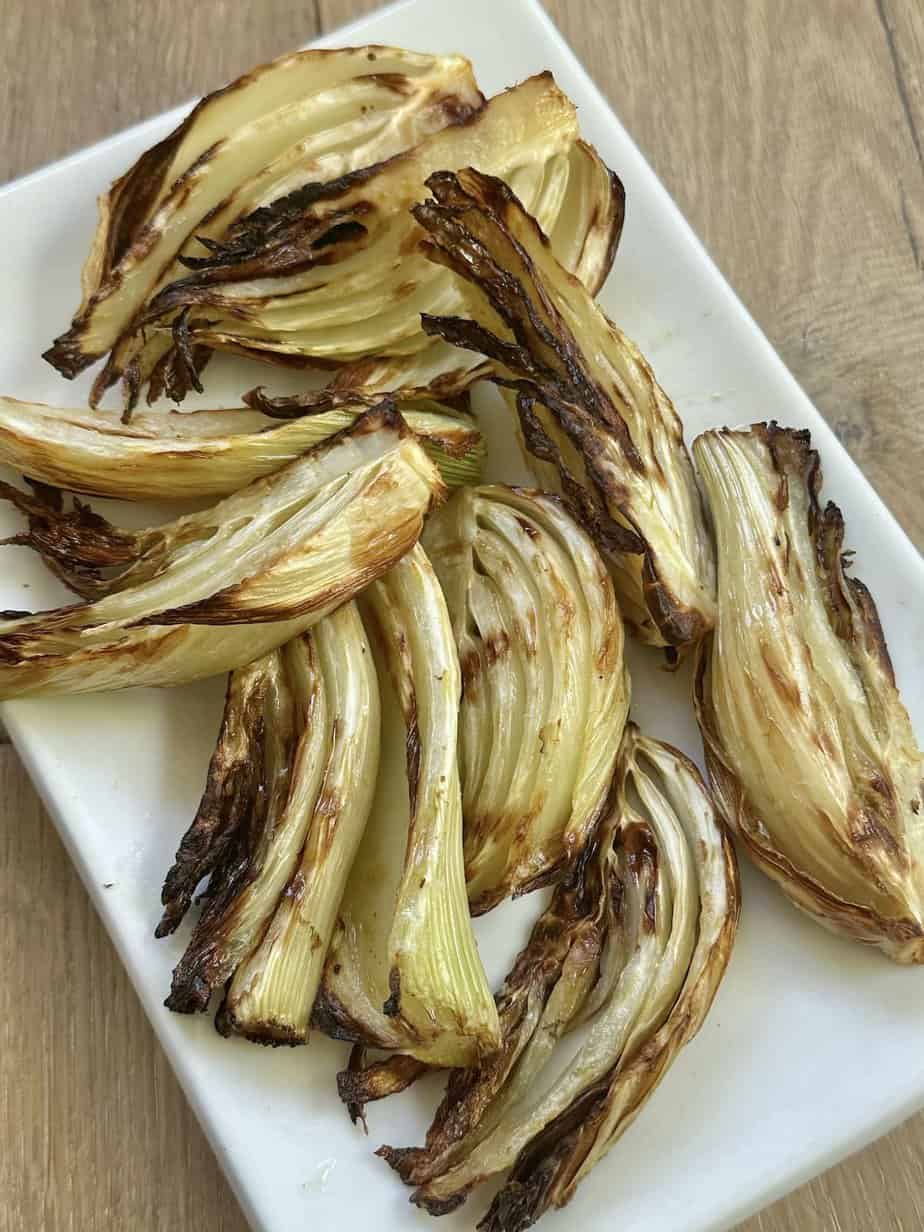 Crispy on the edges, tender and sweet in the middle, there is no quicker, more delicious way to cook fennel than this Easy Air Fryer Fennel recipe!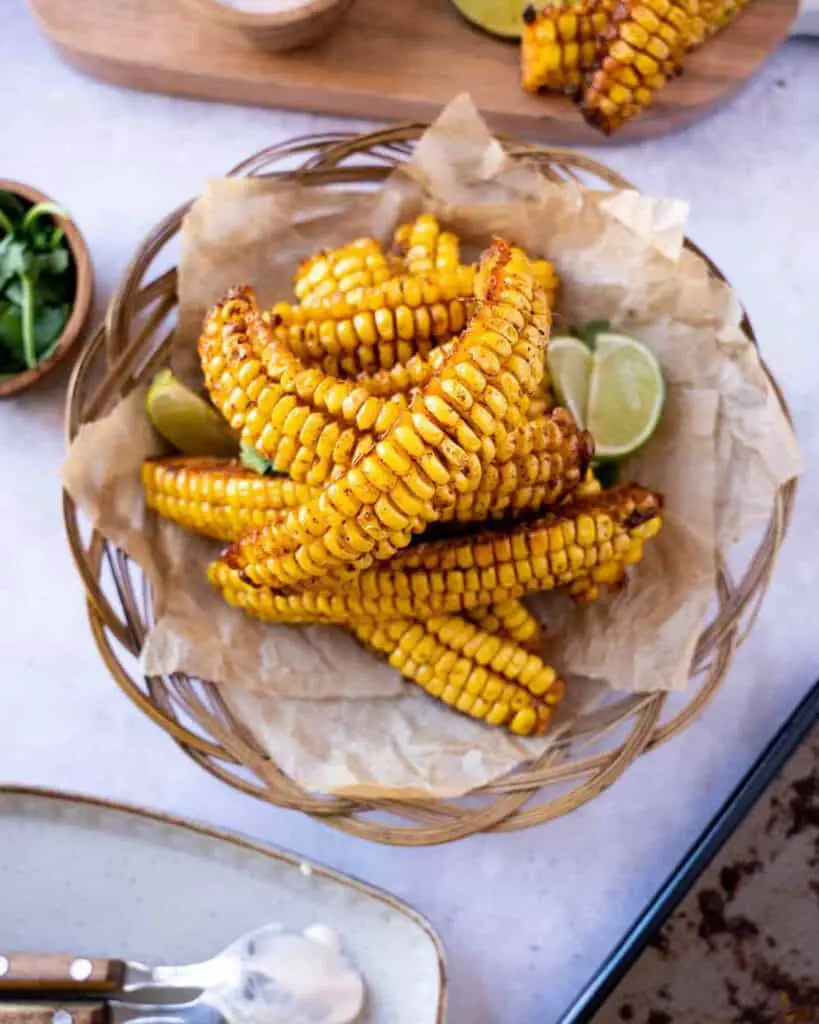 Corn ribs are a fun side dish that first made waves on TicTok a while back. These days you can even find corn ribs at Trader Joe's in the frozen section…but they are way better freshly made! This recipe by Vegan Punks uses a smoky rub to coat the corn before it goes in the air fryer. MMMMMMM!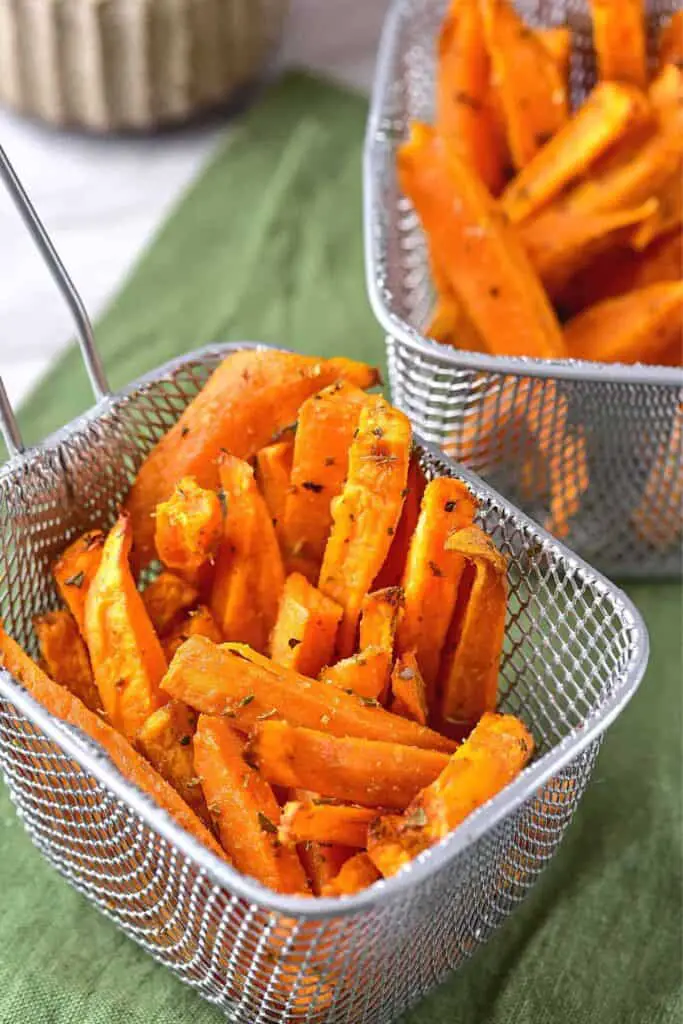 These simple sweet potato fries make the perfect side dish to almost any main. Naturally gluten-free, dairy-free, and vegan, they bring sweet and savory to the table!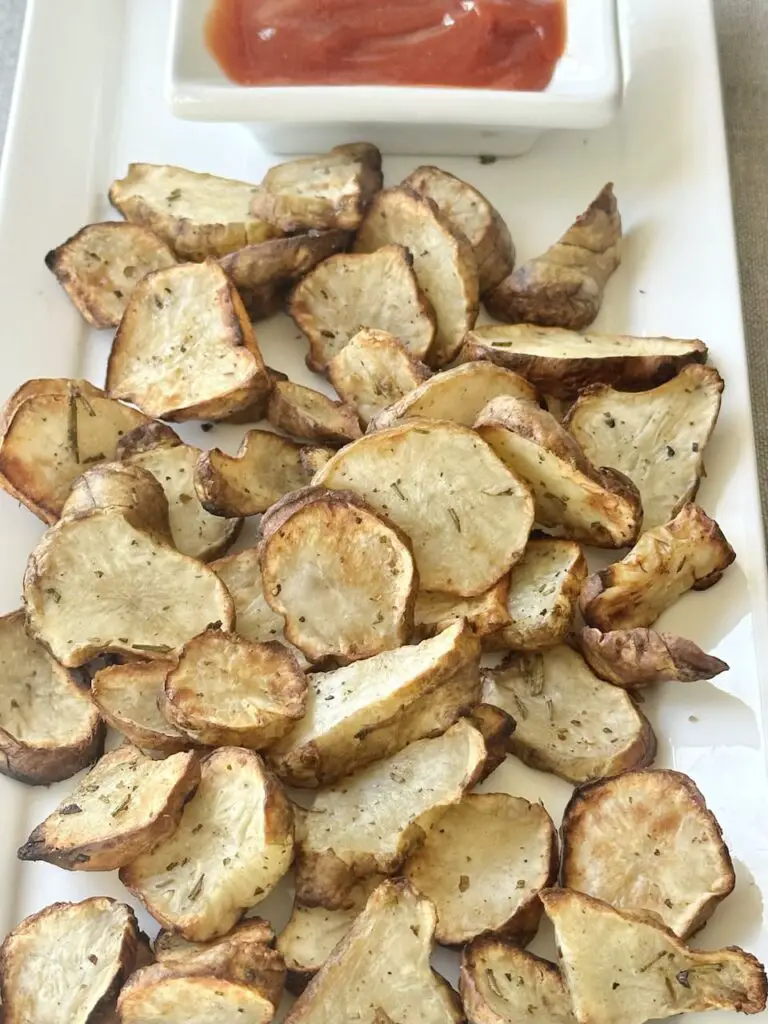 Air frying may just be the best method for cooking sunchokes. Using this simple sunchoke recipe, they come out soft on the inside and crispy on the outside, with a slightly chewy, addictively delicious bite! Move over potatoes…check out these perfect air fryer sunchokes.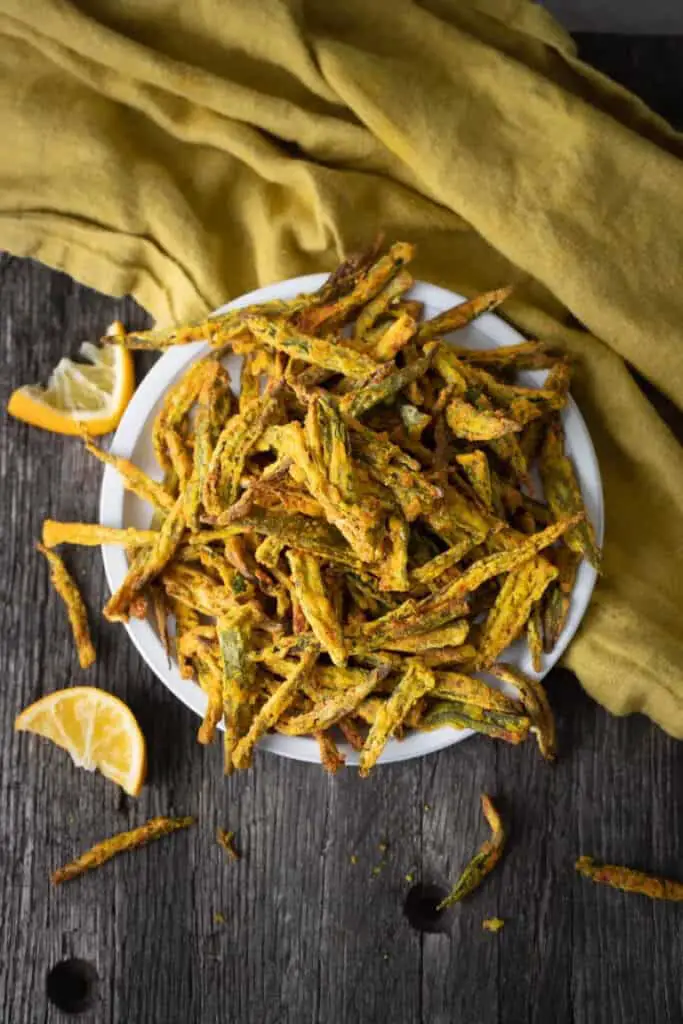 For a unique and healthy spin on fried okra, try this Air Fryer Fried Okra! With a batter made with chickpea flour, rice flour, and a handful of spices, this oil free recipe is practically guilt free! And no need to worry about slimy okra when you bread it and fry it!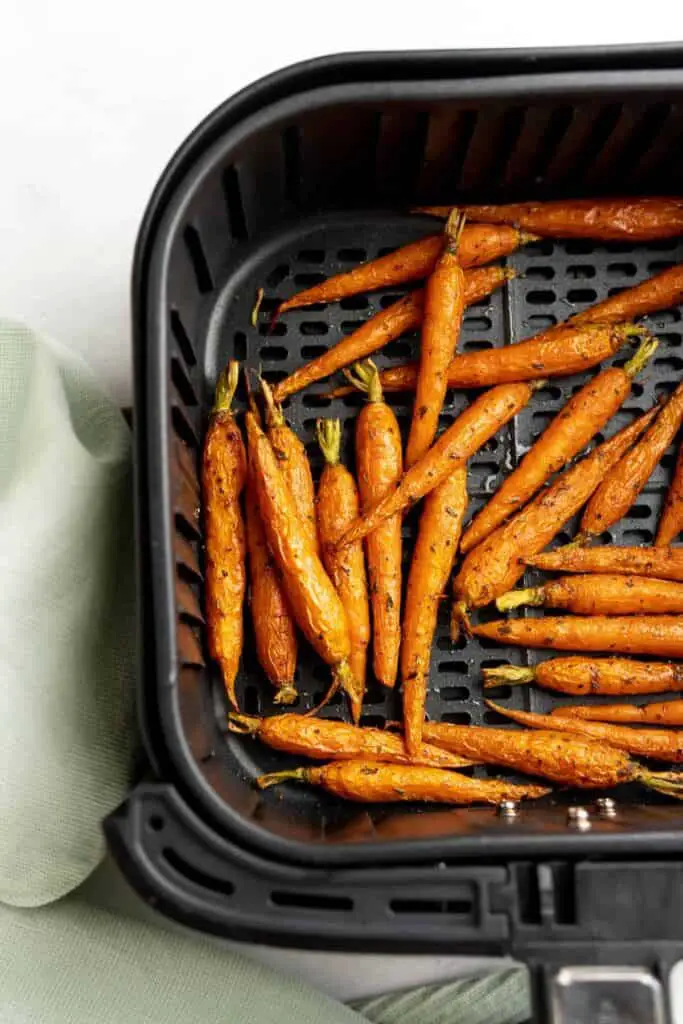 These delicious Air Fryer Baby Carrots are crispy on the outside, tender on the inside, and just so adorable!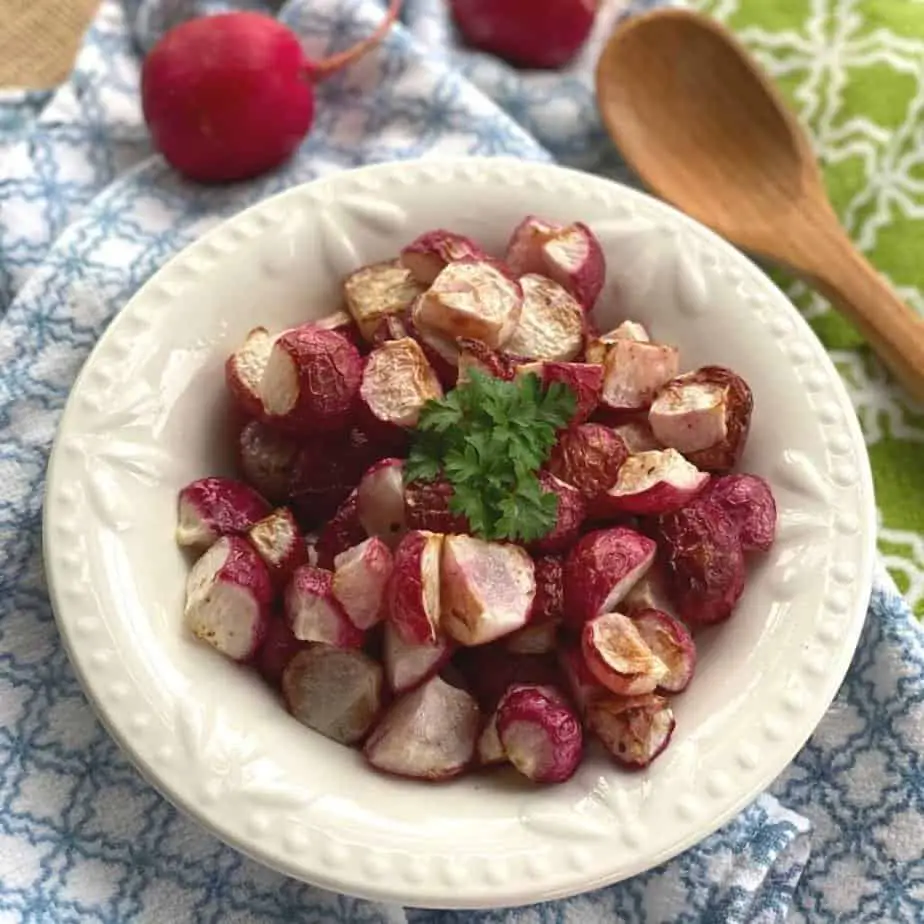 Air fryer radishes?! YES! Who know that this decorative and sometimes spicy raw veggie could transform into a tender, mild, and addictive roasted veggie?! Dinner Mom brings us the easiest recipe ever.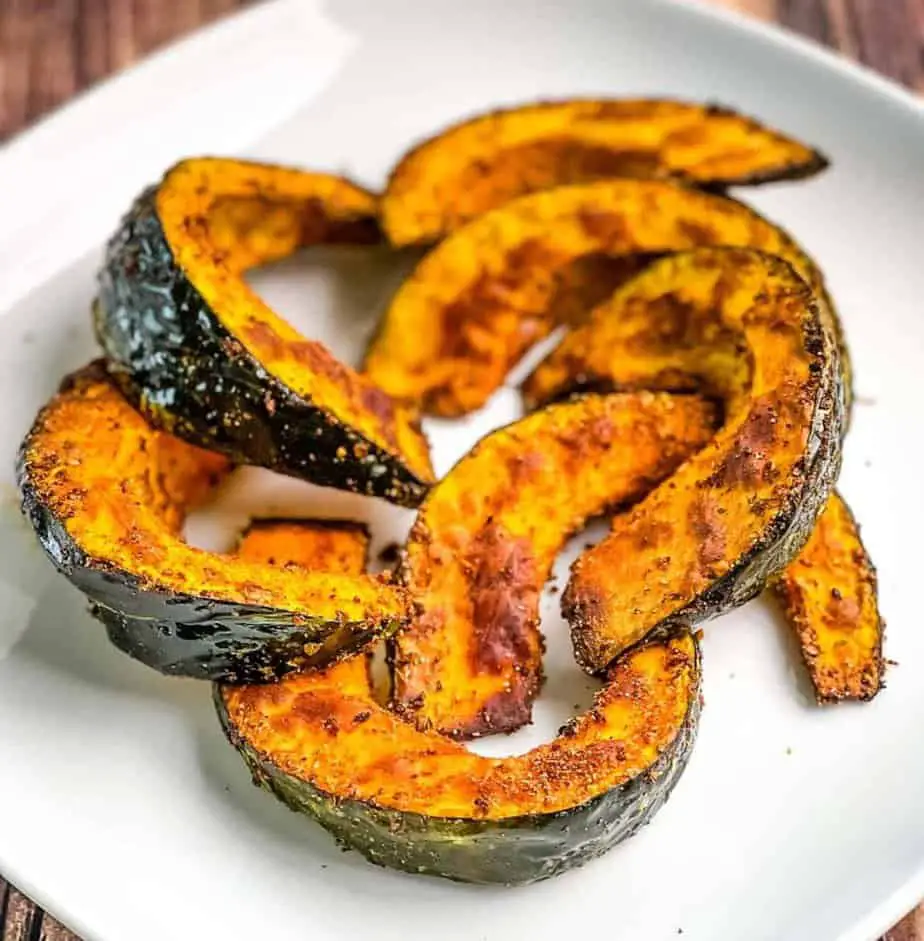 Crispy on the outside and tender in the middle, there's not a more delicious way to enjoy squash than air frying it the Winding Creek Ranch way! Whether you have acorn, butternut, or kabocha squash, this recipe works for all of them!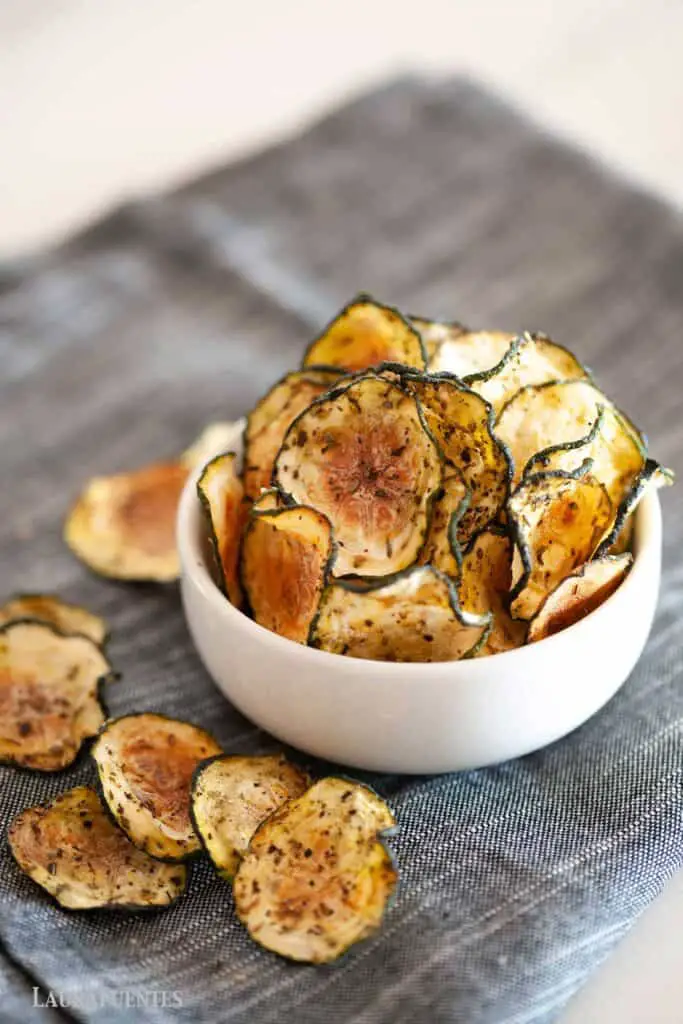 For a crispy, savory, low carb snack (or side dish) ready in minutes, try these adorable zucchini chips!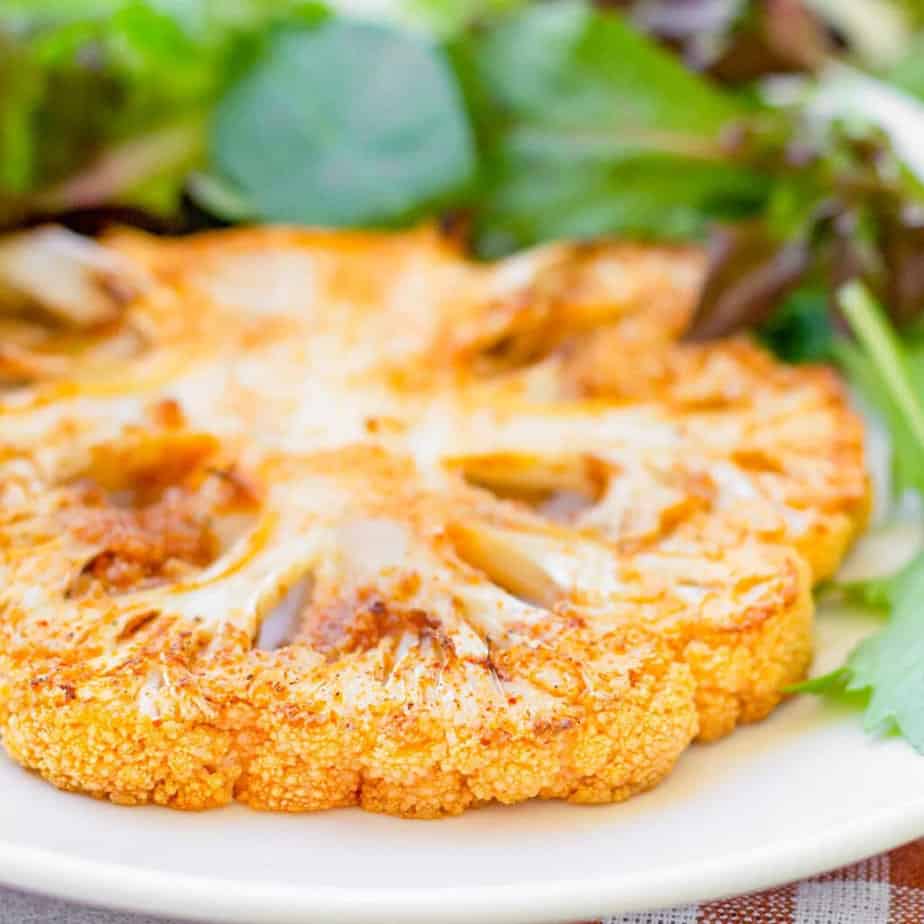 Undeniably the star of any plate, these beautiful air fryer cauliflower steaks can serve as either a side dish or a main course. With a handful of spices and a touch of maple syrup, this low calorie dish is packed with flavor.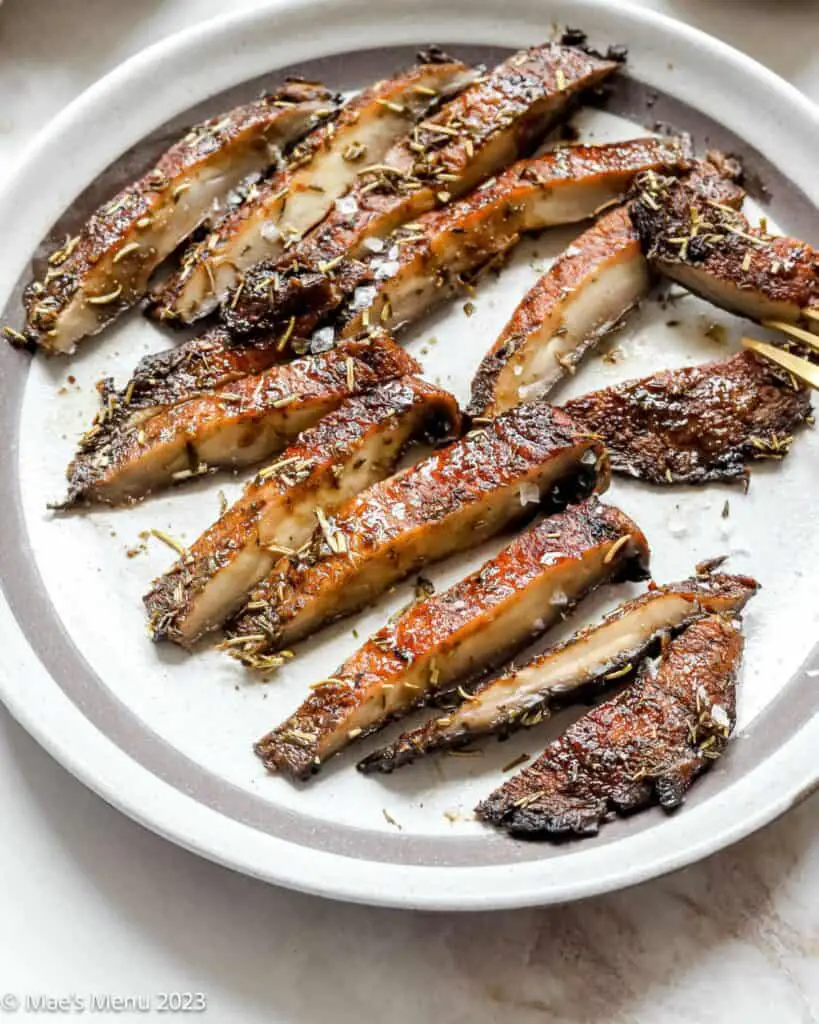 Meaty, tender, and versatile, these air fried portobello mushrooms could easily serve as a vegetarian main course or a side dish to endless mains! Packed with flavor like garlic, rosemary, and balsamic vinegar, these shrooms are a must try.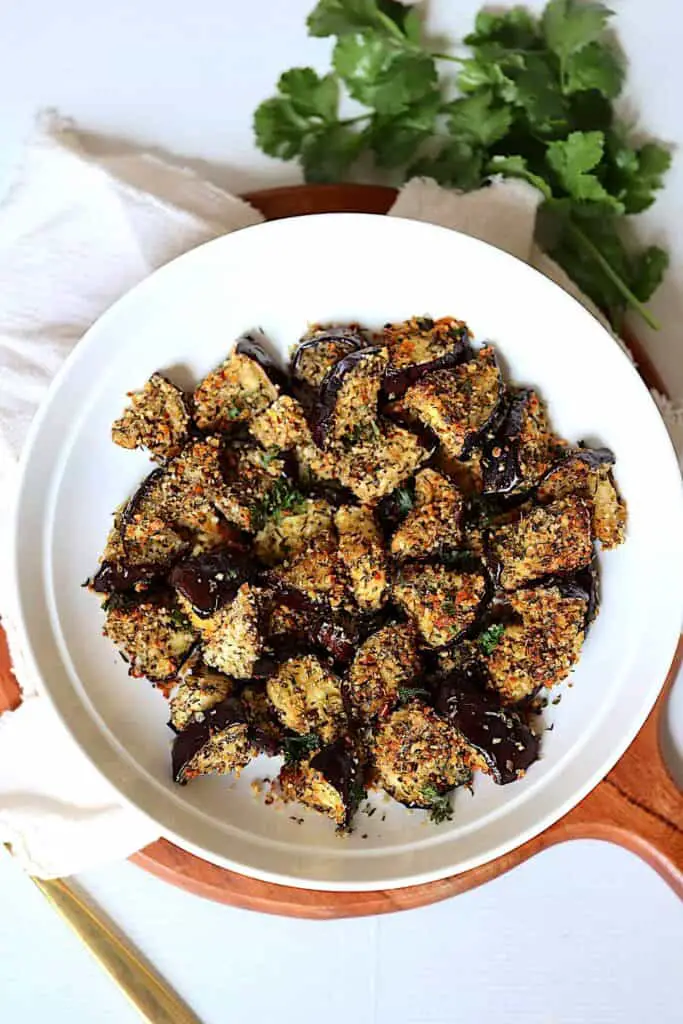 This crispy air fryer eggplant is loaded with flavor and texture. Breaded with panko, herbs, and seasonings, this unique side dish is a must-try! Perfect for an Italian feast, burger night, and more!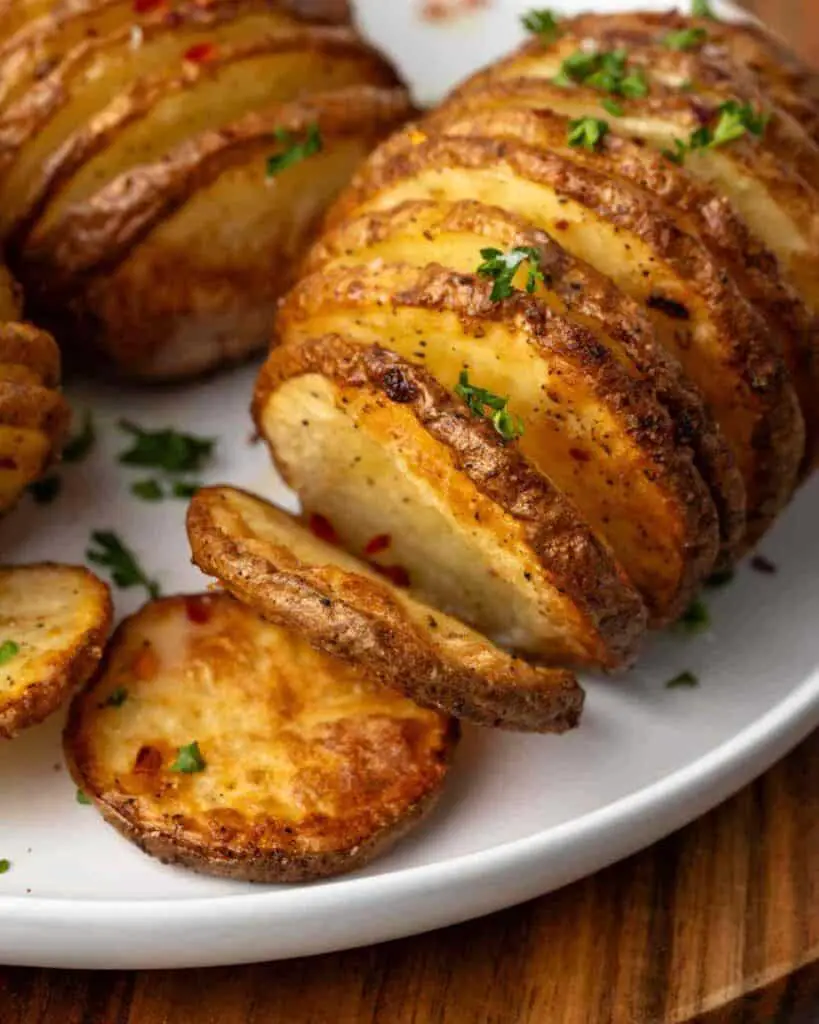 Crispy on the outside, tender in the middle, and fancy enough to serve at a holiday meal, these hasselback potatoes are a air fryer recipe at its classiest! Soaking the potatoes in water first is the trick to making them super crispy.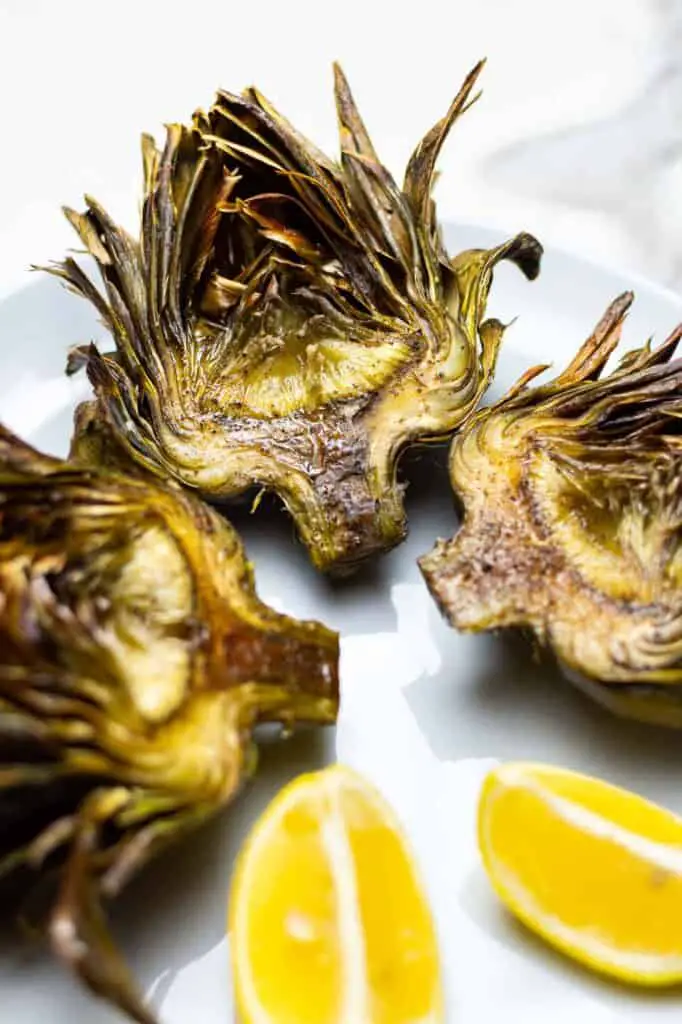 Who knew you could cook artichokes in the air fryer without boiling or steaming them first?! These beauties by Ambitious Foodie take just 10 minutes…wayyyy faster than cooking any other way and crispy to boot!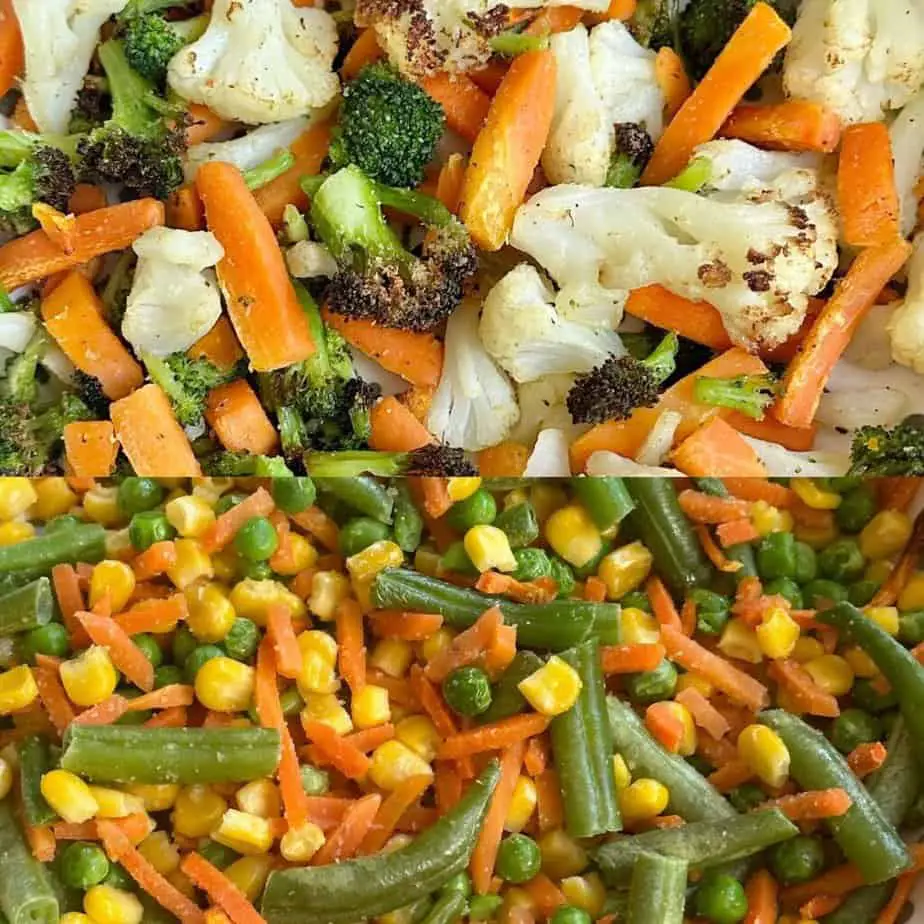 The air fryer does it again…making basic food interesting and delicious! Air frying frozen vegetables adds a texture that you won't get from microwaving or boiling. And whether your mixed bag has cruciferous veggies or the classic mix (think peas, corn, carrots, and green beans), this simple recipe has you covered!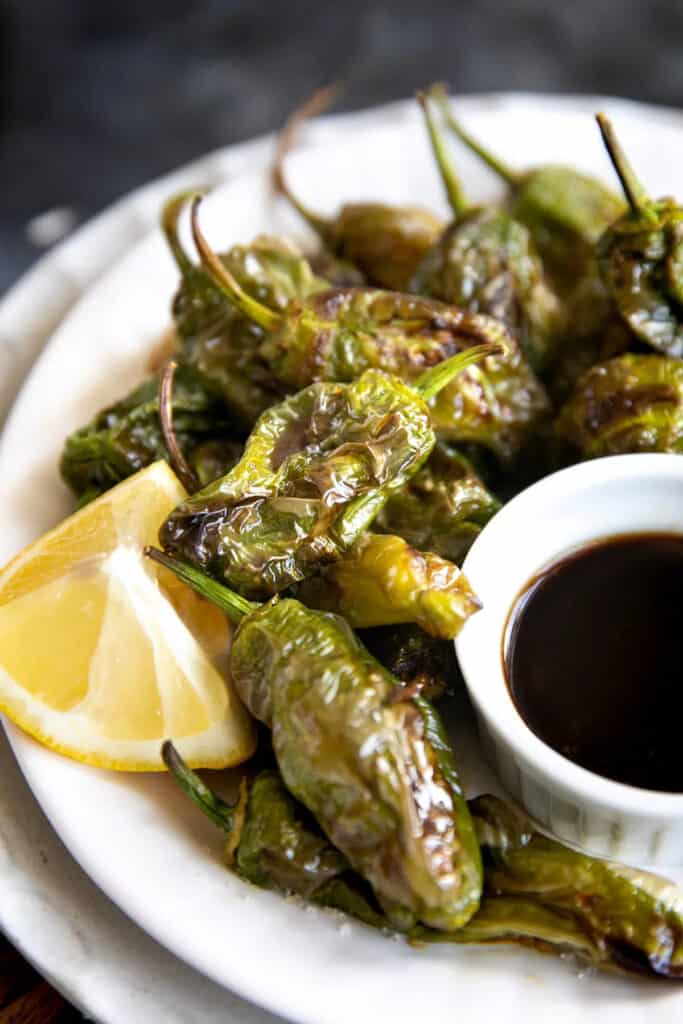 Shishito peppers make a delicious and simple appetizer, side dish, or snack! And the air fryer is the perfect way to cook up these little peppers with way less oil than the traditional pan fry method, making them healthier than ever!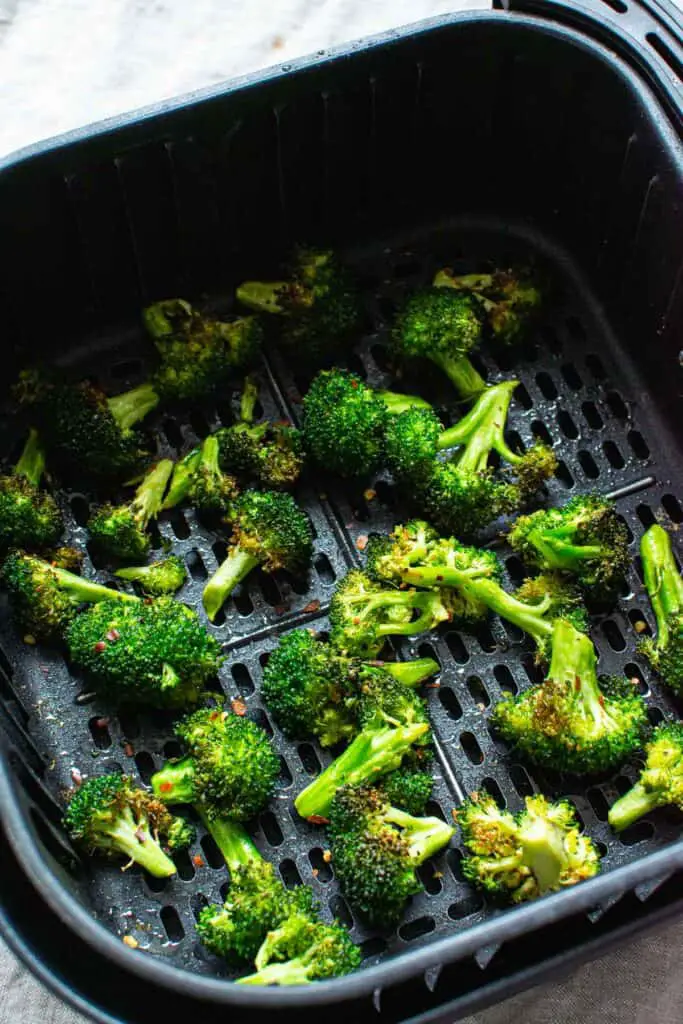 Lightly caramelized, crispy, and ready in just 10 minutes! This broccoli is so addictive it may not make it to the table (mind didn't😂…kids and I grabbed it straight out of the air fryer while it was cooling)!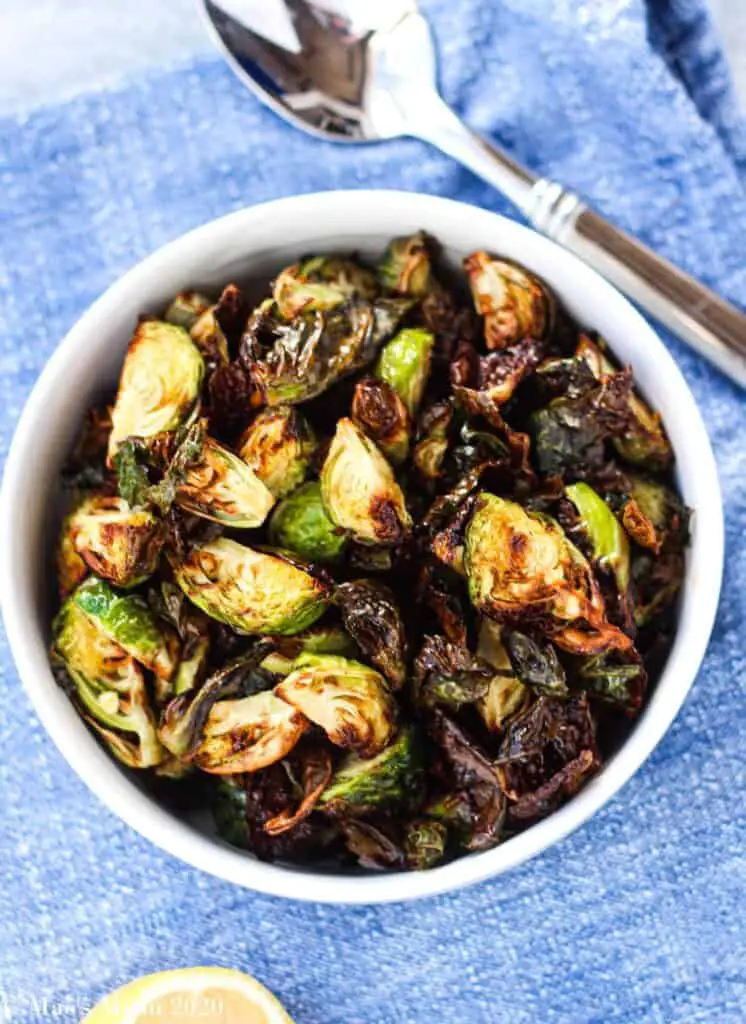 Perhaps the quintessential air fryer vegetable, Brussels Sprouts are a natural choice for the air fryer. They come out hot, crispy, and restaurant-worthy in about 15 minutes.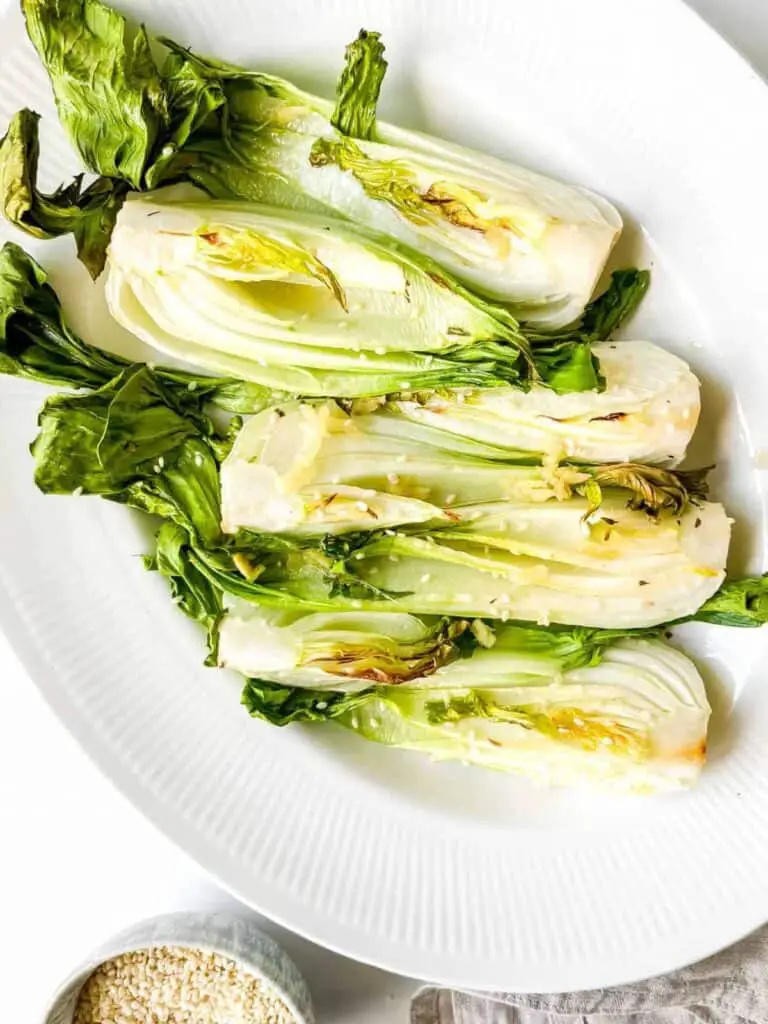 This easy Air Fryer Bok Choy with a simple sesame ginger marinade makes an elegant and tasty side dish to any Asian-inspired meal.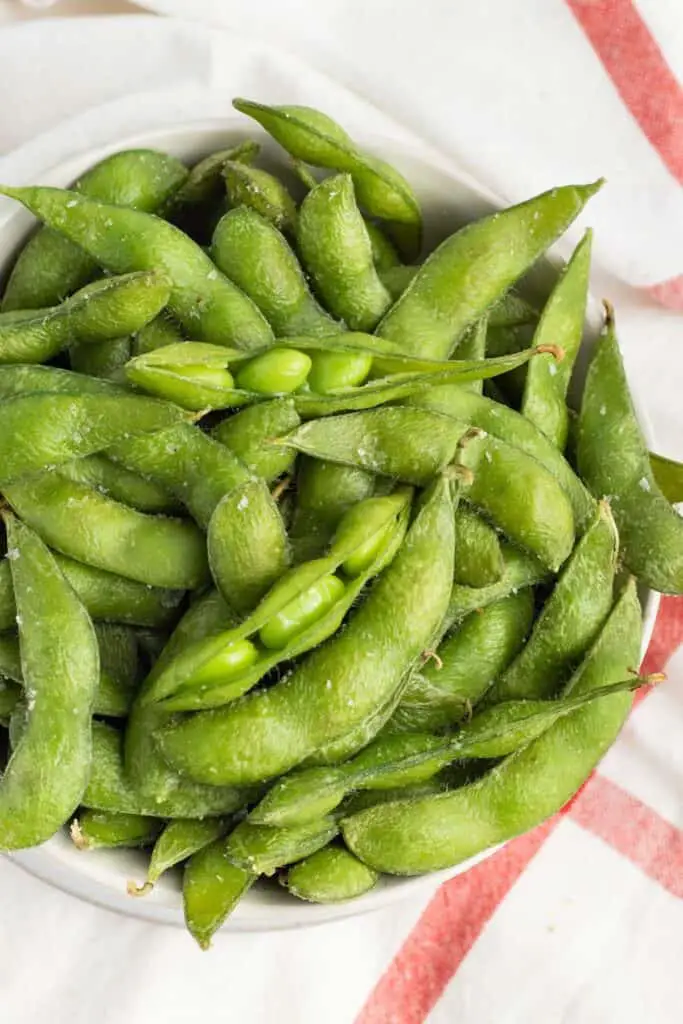 Frozen edamame transforms into an addictively delicious, protein-packed side dish or snack.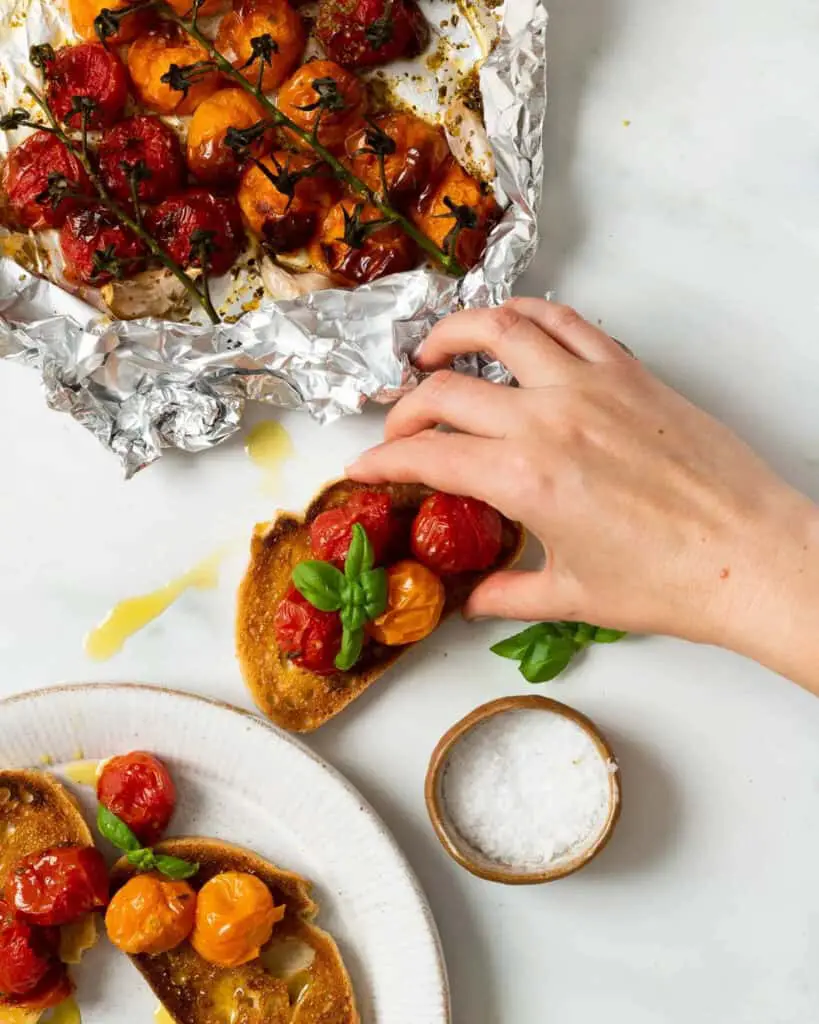 Roasted tomatoes in a fraction of the time?! Air fryer roasted tomatoes on the vine are rich and juicy, the perfect side, topper, or addition to your vegan charcuterie board!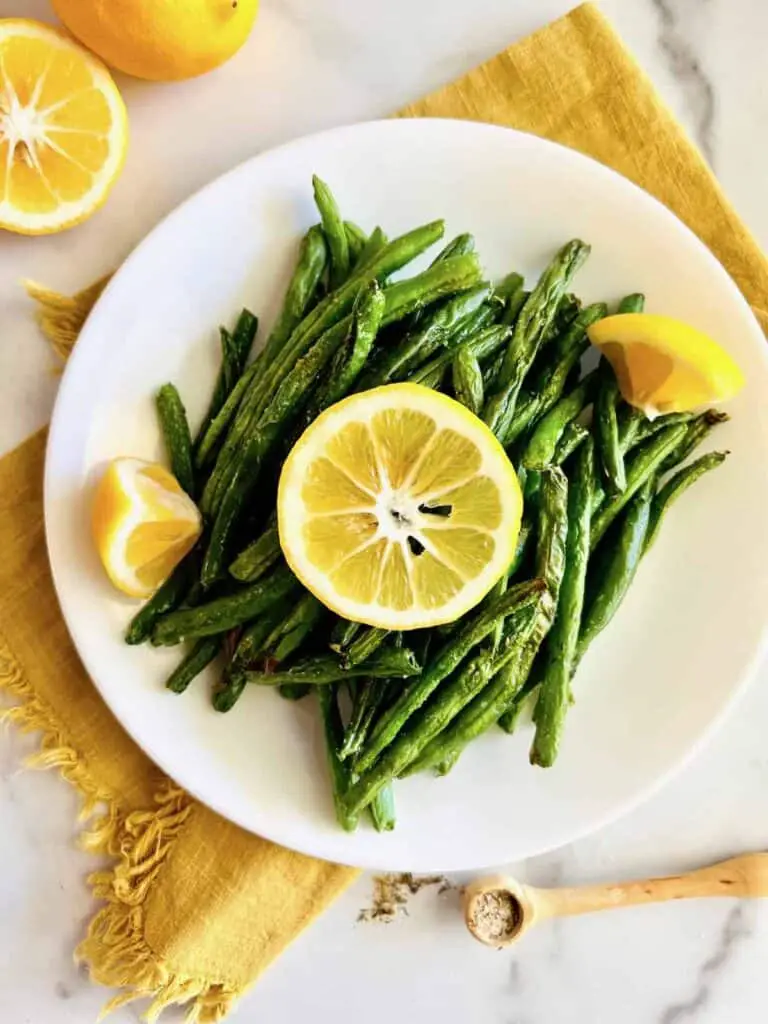 It doesn't get much easier than these air fryer green beans…in less than 10 minutes you have this light and bright side.
With so many options to choose from, surely you will find a healthy air fryer side dish to round out your meal in this list! Please, let me know what you think once you've tried in comments below! Or, share your favorite easy air fryer vegetable recipes!
Cheers!
–Jenn
Pin these 24 Easy Air Fryer Vegetable Recipes for later: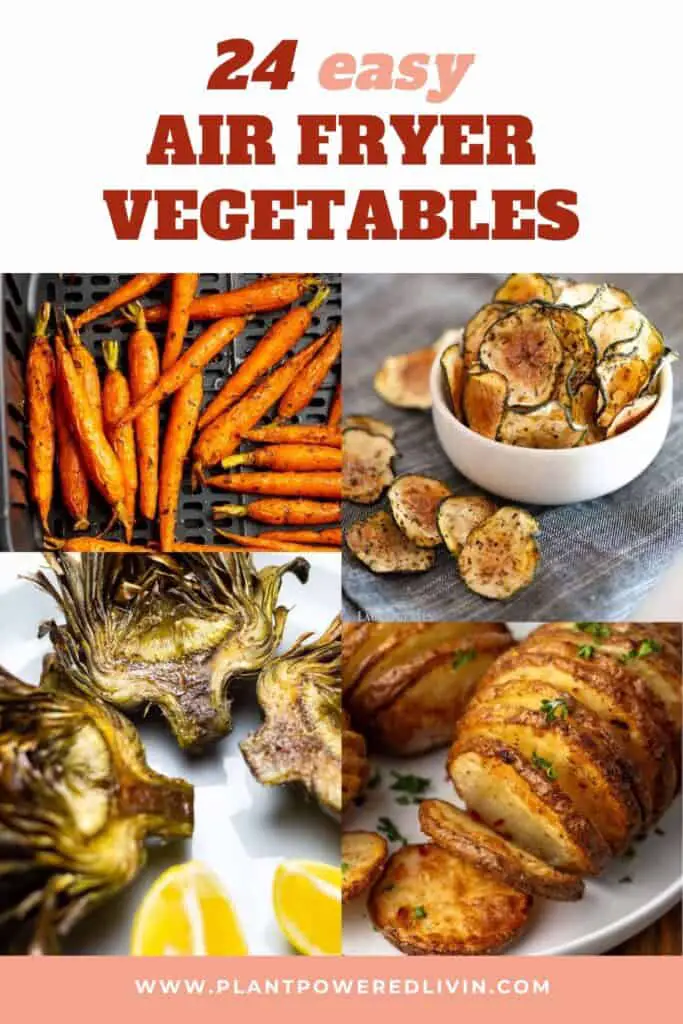 ---
---