Irresistible White Beans & Greens (Vegan)
This simple one pot White Beans and Greens recipe makes a perfect weeknight meal. With humble but nutrient-dense ingredients, this uberflavorful, slightly smoky Vegan Beans and Greens comes together in less than 30 minutes. Serve with crusty bread for a satisfying and healthy dinner.
Jump to Recipe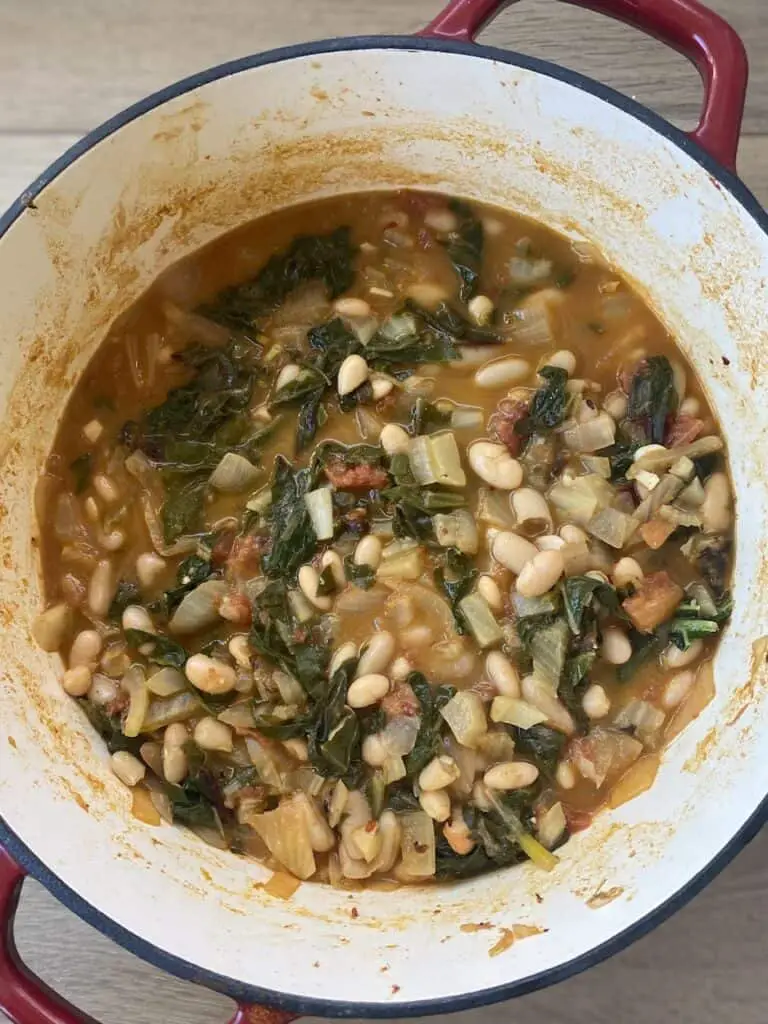 Inspiration for this Vegan White Bean Recipe
Over a decade ago, a Smoky Greens and Beans recipe in my Bon Appétit magazine caught my eye and inspired me to make it for a friend (and myself) who had just had her first baby. We were both incredibly impressed by how flavorful it was…so much so that I made it again when her second baby arrived! And we still talk about the dish to this day;).
When I went to search for the recipe years later (to now veganize), I came across a similar and wildly popular New York Times recipe for Braised White Beans and Greens. Intrigued by the addition of fennel, I wanted to try this recipe too, but still craved the smokiness and tomatoes from the original recipe.
And so, naturally, this delicious Vegan White Greens and Beans recipe emerged…
Why I love this recipe
This simple vegan white bean recipe is reminiscent of the traditional Italian (Tuscan) beans and greens, but with a bit of a Southern spin too, with smoked paprika and tomatoes. The result is an impressive depth of flavor in this addictively delicious stew that will surely have you going back for seconds.
This dish is:
Quick
Easy
Healthy
Vegan (& Vegetarian)
Versatile
Savory
Garlicky
Comforting
SO FLAVORFUL!
Key Ingredients and Substitutions
White Beans
The best beans for this dish are cannellini beans, which are white kidney beans. One of the larger white beans, cannellini beans are tender and creamy. Great Northern white beans are a great substitute if you don't have cannellini beans. In addition, lima beans or garbanzo beans (chickpeas) will work in a pinch.
Greens
Sturdier leafy greens work best in this dish, like Swiss chard, collard greens, kale, escarole, or mustard greens. Spinach is less ideal, but if that is all you have, add it at the end of the cooking process.
Tomatoes
While not in the authentic Italian beans and greens variation, canned tomatoes bring a brightness and acidity to the dish that beautifully complement the smoked paprika.
Nutritional Yeast
Most beans and greens recipes call for parmesan cheese either cooked in or as a topping. In this vegan version, nutritional yeast adds a savoriness and nuttiness to the flavor profile. Plus, it is chock-full of nutritional benefits, especially vitamin B12.
Fennel
Fennel brings a beautiful sweetness and delicate texture to the dish. While it is an optional ingredient, I highly recommend using it!
How to Make Vegan White Beans and Greens
This one pot meal comes together in a few simple steps.
First, sauté onions, fennel, and rosemary in olive oil for about 5 minutes, until tender. Add garlic.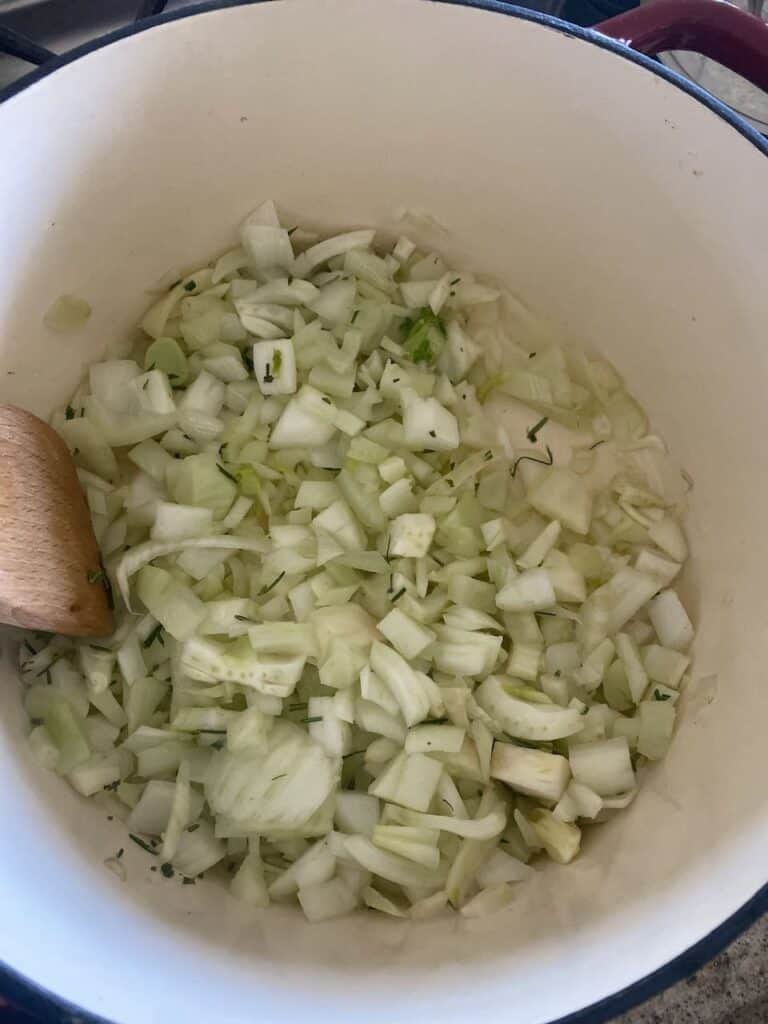 Next, add tomatoes and other spices.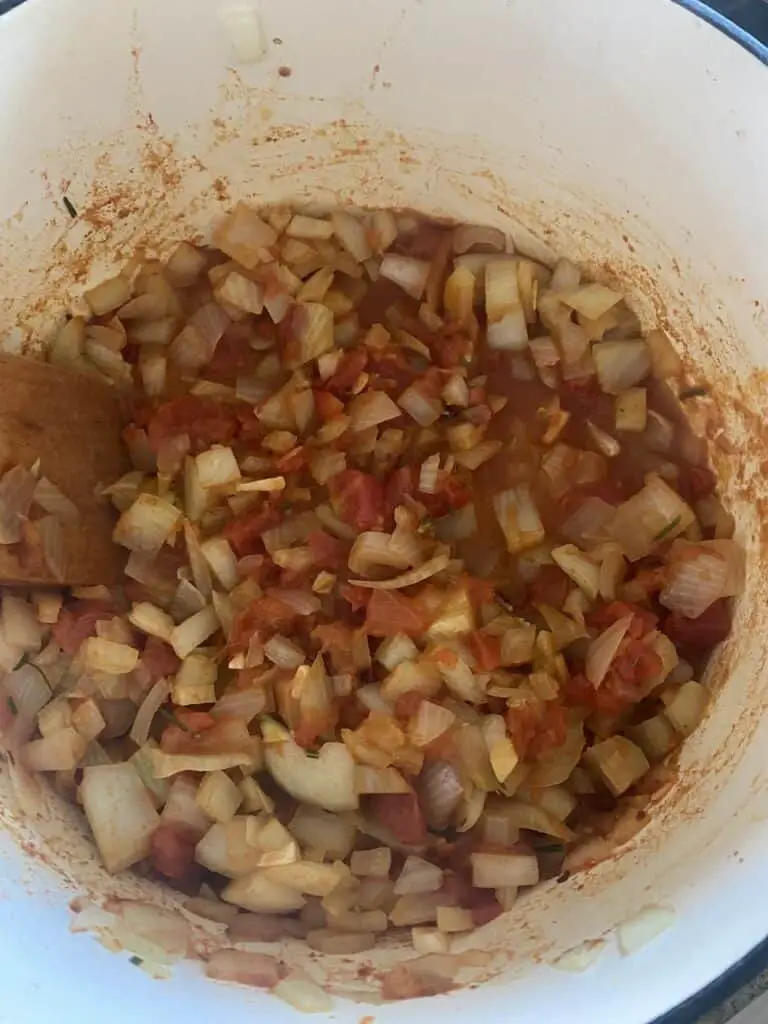 Then, add greens and wilt.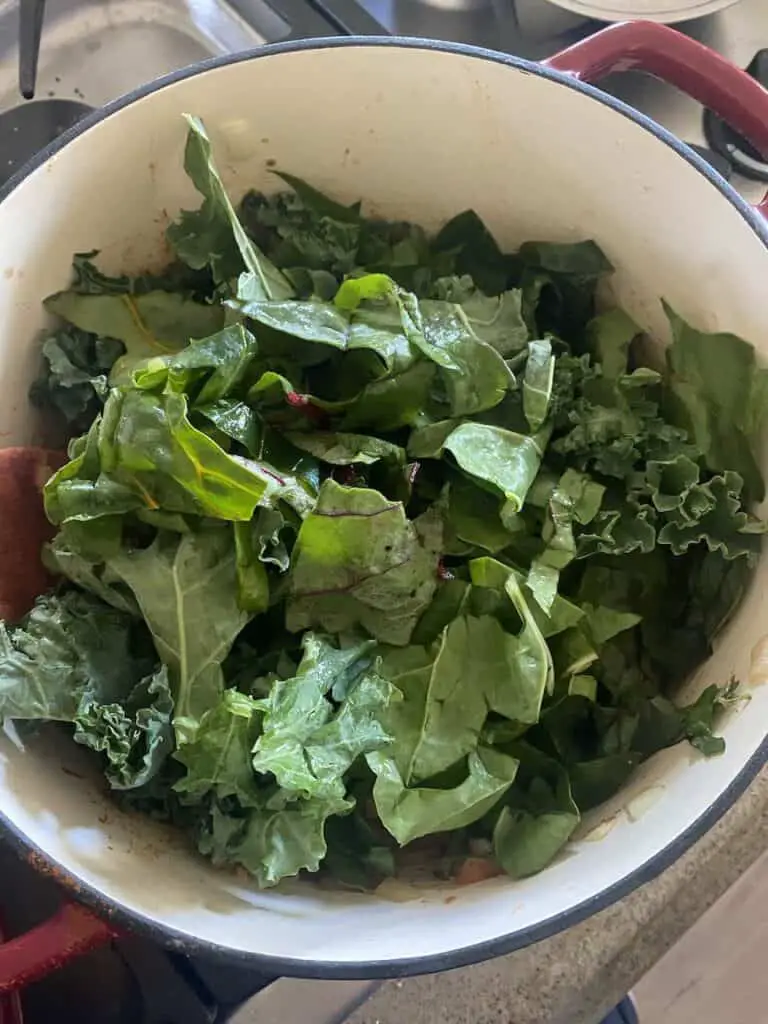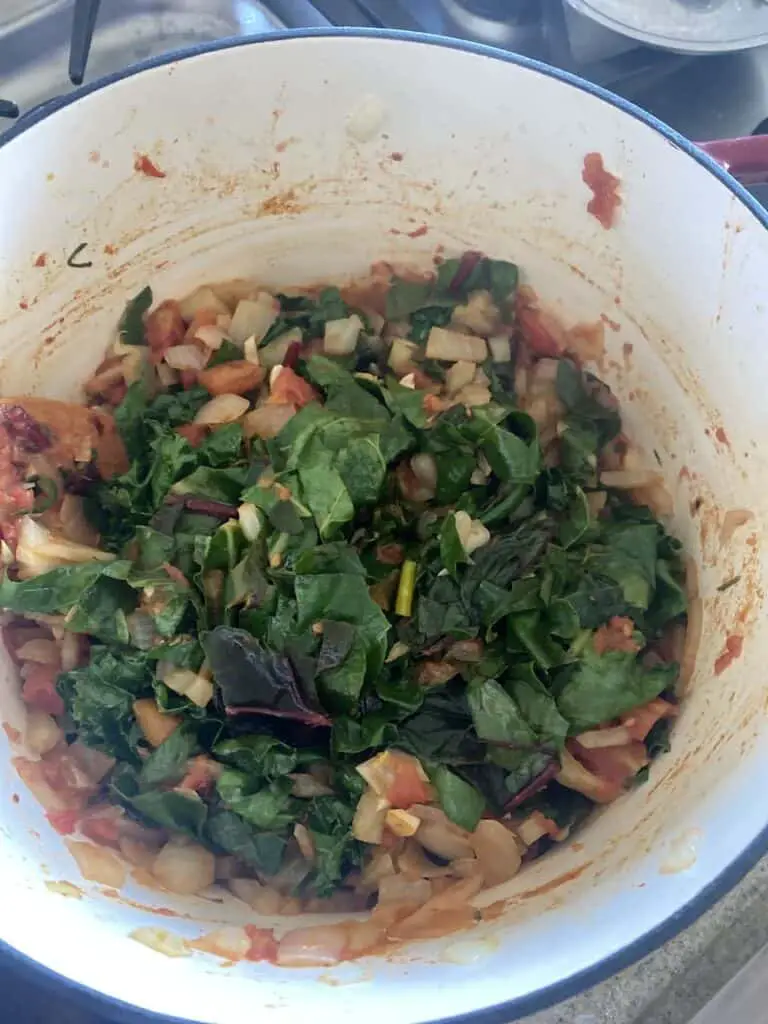 To that, add beans, broth, nutritional yeast. Bring to boil. Then cover and simmer.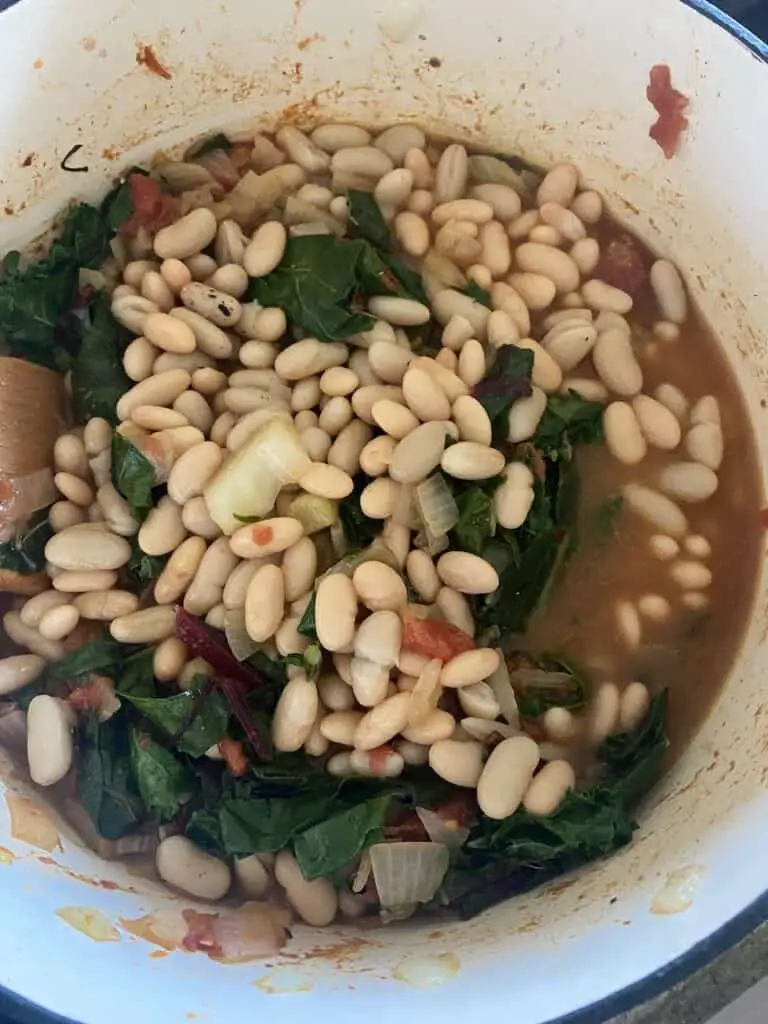 Voila!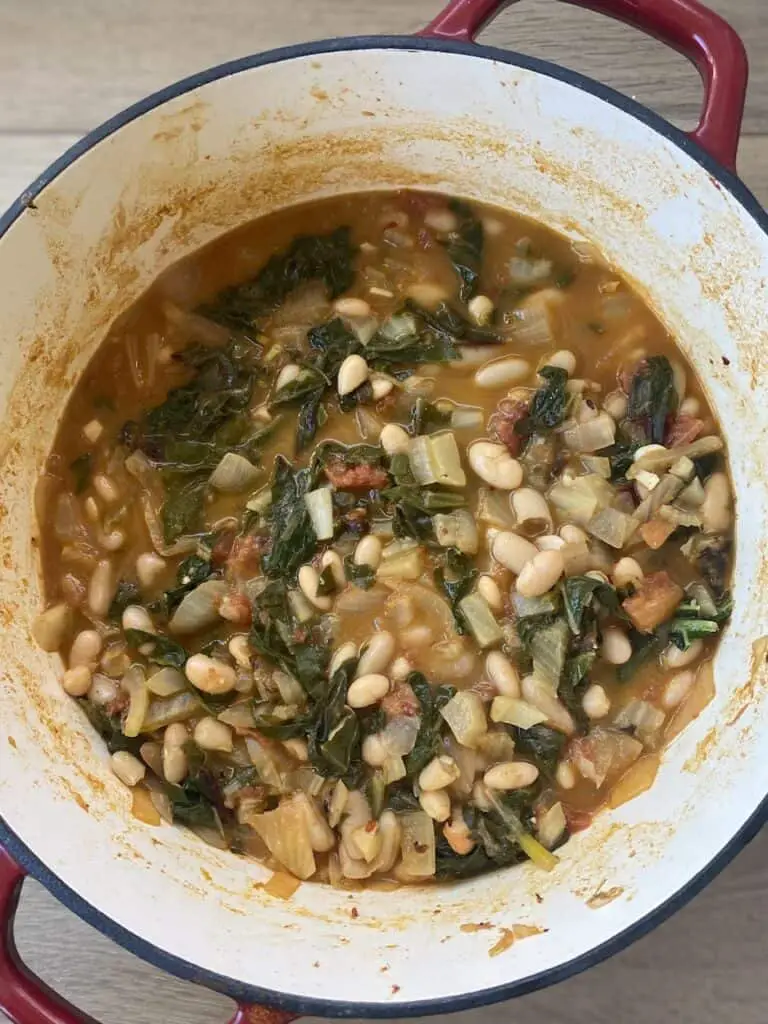 How to Serve & Recipe Variations
This vegan white bean recipe is the consistency of soup, or even more so, stew. Therefore, it is versatile! Consider enjoying this tasty dish in the following ways:
The easiest way to serve is in a bowl with crusty bread or toast.
Serve over your favorite pasta or even gnocchi for a heartier dish.
Ladle over polenta or grits for a Southern spin.
Enjoy over rice or farro.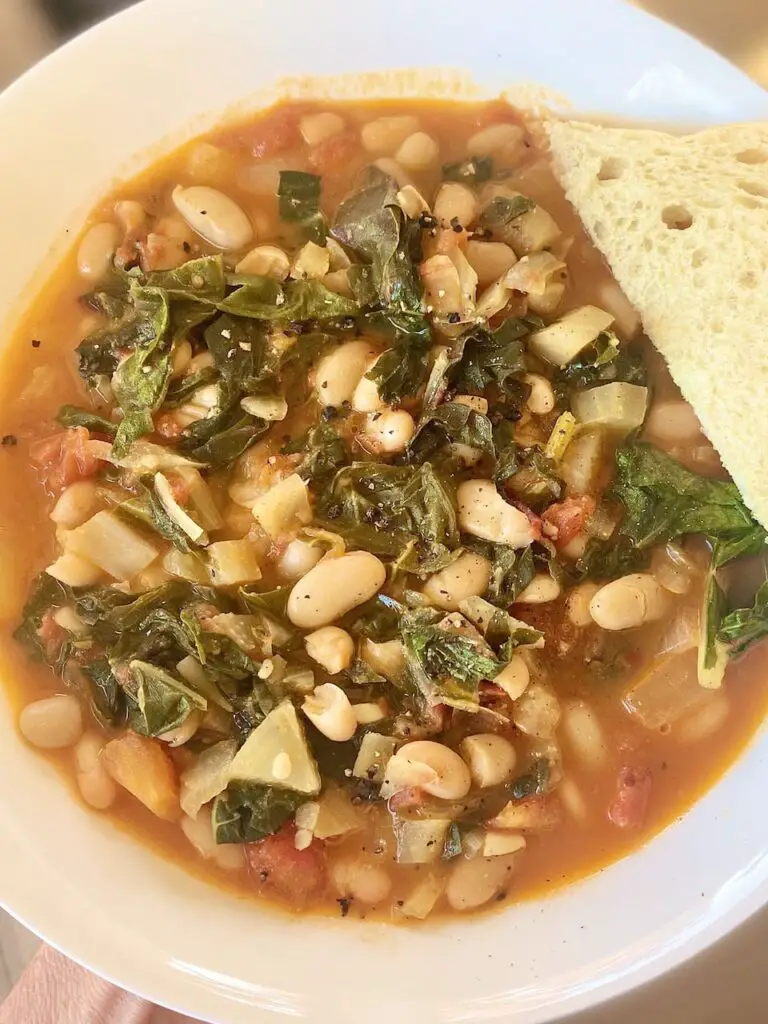 Variations to recipe
This written recipe is beans and greens without meat. However, if you prefer a meatier flavor, you can add 1/2 cup diced plant-based sausage before adding greens.
If you don't have or don't like fennel, you can omit
FAQs
What is beans and greens?
Essentially a brothy stew of flavorful white beans and leafy dark greens. This recipe also includes tomatoes, smoked paprika, and nutritional yeast to add flavor to the dish.
What beans are used in beans and greens?
Typically cannellini beans are used. Other white beans like Great Northern beans will work fine too. In a pinch, you can also substitute with lima beans or garbanzo beans (chickpeas).
What seasonings taste good on beans and greens? How do vegans make beans taste better?
There are many herbs, spices, vegetables, condiments, broths, and other ingredients that make beans taste more flavorful. The flavor in this beans and greens dish comes mainly from tomatoes, smoked paprika, and nutritional yeast.
Can I freeze beans and greens?
Yes, leftovers can be frozen in air tight container for up to 4 months.
Are beans and greens good for you?
Absolutely. Individually, both beans and greens are considered superfoods. They are full of fiber, minerals, and vitamins. Beans are also high in protein.
What are Italian greens made of?
Italian greens include escarole (the most popular choice for the Italian version of this dish), collard greens, spinach, Tuscan kale, and Tuscan cabbage.
What are Italian white beans called?
Cannellini beans are a popular bean native to southern Italy, and the star of Italian Beans and Greens.
What to serve with beans and greens?
Beans and Greens are perfect on their own as a main course, served with some crusty bread or toast. They also work well over pasta, gnocchi, polenta, grits, rice, or farro. In addition, white beans and greens could be served as a hearty side dish alongside any Italian main.
If you like this vegan white beans and greens recipe, you may also enjoy: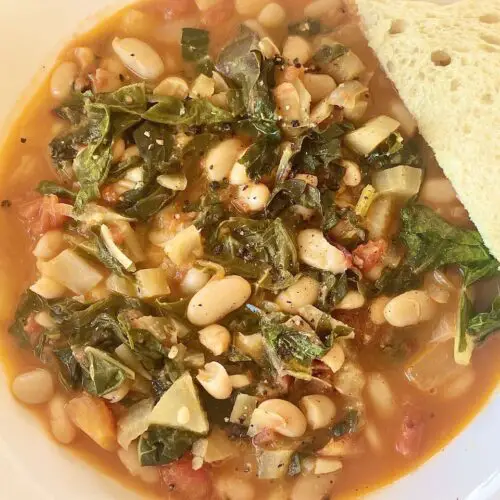 White Beans and Greens (vegan)
This simple white beans and greens dish is smoky, hearty, and flavorful. In about 20 minutes, a delicious and nutritious meal is served.
Equipment
1 large pot with lid or Dutch oven

1 spatula

1 ladle
Ingredients  
3

tablespoons

olive oil

1

medium onion, diced

1

medium fennel bulb, trimmed and diced

optional but highly recommended

2

teaspoons

fresh rosemary, finely chopped

6

garlic cloves, finely chopped or minced

14 1/2

ounces

canned diced tomatoes

2

teaspoons

smoked paprika

1/4-1/2

teaspoon

red pepper flakes

8

cups

greens, coarsely chopped

such as Swiss chard, kale, mustard greens, or collard greens

2

cups

vegetable broth

2

tablespoons

nutritional yeast

2

cans

cannellini beans (white kidney beans)

30 ounces total

salt and black pepper to taste

2

teaspoons

lemon juice

vegan parmesan for garnish

optional
Instructions 
Heat oil over medium heat. Add onions, fennel, and rosemary.

Cook for about 5 minutes until tender.

Add garlic and stir for 1 minute.

Add tomatoes, paprika, and red pepper flakes. Cook for 1 minute.

Begin adding handfuls of greens, stirring until leaves wilt.

Add broth, nutritional yeast, white beans, and a pinch of salt & pepper. Bring to boil. Then turn heat to low and cover pot.

Simmer for about 10 minutes, stirring occasionally, until liquid has reduced and greens are tender.

Add lemon juice. Stir. Taste. Add more salt or pepper as desired.

Ladle into bowls and top with vegan parmesan if desired. Serve.
Notes
Leftovers can be frozen in air tight container for up to 4 months.
See above recipe card for ingredient substitutions, variations, and ways to serve.
Nutrition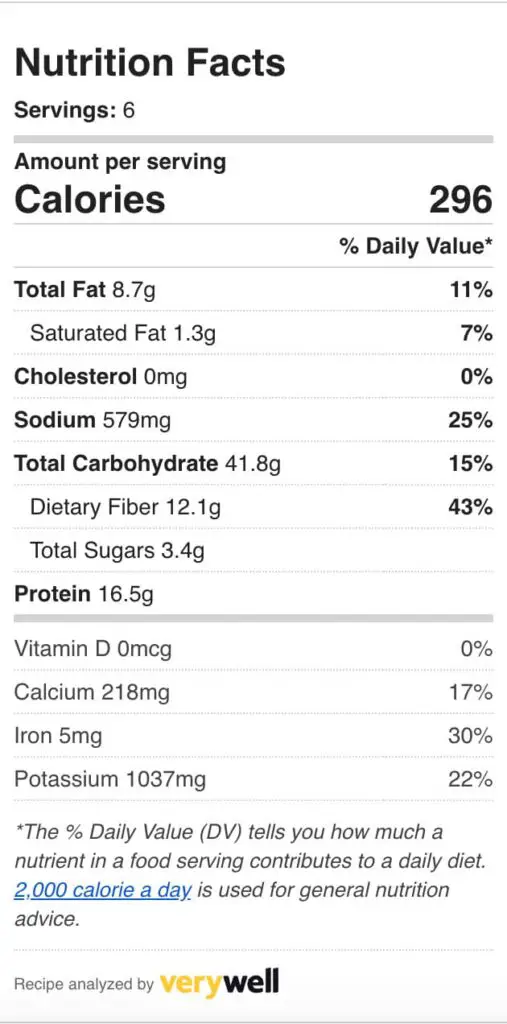 I hope you enjoy this quick beans and greens recipe as much as I do. I would really appreciate your feedback! Please consider rating and reviewing below it once you try it.
Cheers!
-Jenn
Pin this Easy White Beans and Greens stew for later: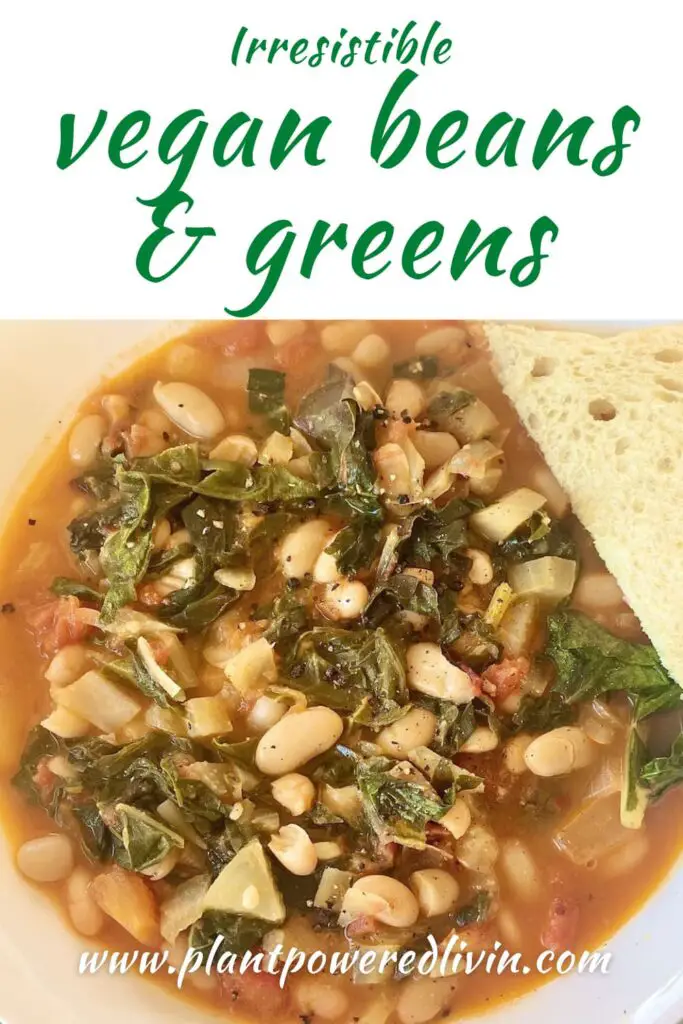 ---
---